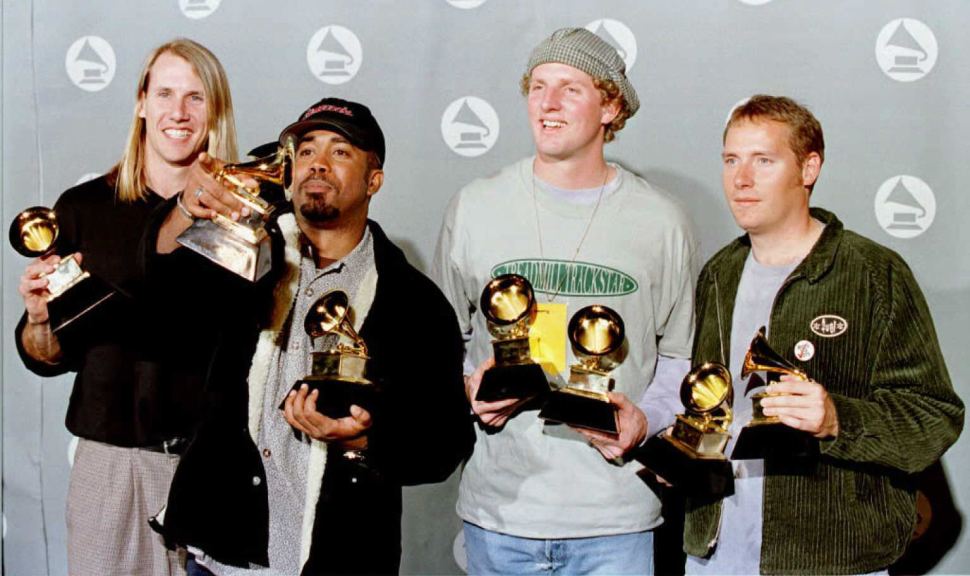 Rolling Stone founder and editor Jann Wenner recently killed a negative review of the new Hootie and the Blowfish album, according to a source at the magazine. After that, he found another writer who would come up with a more palatable take on the band that sells million upon millions of albums.
Something is going on here, and you don't know what it is, do you, Mr. Wenner? It's called siding with the entertainment conglomerates against the journalists.
Jim DeRogatis is the critic who harpooned Hootie and the Blowfish in the squelched review. When asked if he thought Mr. Wenner was a big Hootie fan, Mr. DeRogatis replied, "No, I think he's just a fan of bands which sell eight and a half million million copies."
Rolling Stone managing editor Sid Holt said: "The editors, including Jann, felt that Jim didn't have the time to do it on deadline and take the album with the seriousness with which we wanted to take it." He added: "It doesn't have anything to do with it being positive or negative. The reviews are like all stories– sometimes they're edited, sometimes they're killed."
The review that replaced Mr. DeRogatis' unkind words was written by Elysa Gardner. She was more than kind to this unimaginative and unrebellious group and the new album, Fairweather Johnson– although her piece did include a few digs.
"If Hootie and the Blowfish do earn the Most Improved Band award for 1996, the man who should be made M.V.P. is [vocalist Darius] Rucker," Ms. Gardner wrote. "What's ultimately most endearing about Hootie and the Blowfish is that they give the impression that, above all, they really appreciate their fans—not a universally embraced practice these days, particularly among the antisocial alternative artists." The mostly upbeat Hootie review ended like this: "So detractors be damned, Hootie are going to serve you the best that they can."
Mr. DeRogatis made his name at the Chicago Sun-Times, where he battled what he called "baby boomer myopia" and dubbed aging rock stars like Eric Clapton "geezers." He was called to Rolling Stone last fall as part of the magazine's supposed move toward more up-to-date, alternative rock-friendly coverage under music editor Keith Moerer.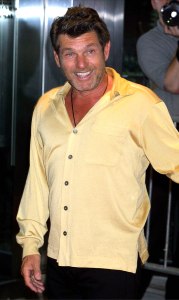 Of course it hasn't entirely worked out that way: The magazine still regularly features Mr. Wenner's middle-aged friends, like the Rolling Stones.
"Stuff gets pulled all the time by Jann," Mr. DeRogatis said. "He's an intense editor. He reads everything from the smallest caption to the cover line and if he doesn't like it, it's out."
After Mr. Wenner pulled the negative review, Mr. DeRogatis wrote a couple of music columns for the Chicago Reader, leading to speculation in the office that he was considering leaving Mr. Wenner's employ over the Hootie incident. Mr. DeRogatis said he was staying put.
"They were in a lurch," Mr. DeRogatis said of the Chicago publication." I figured I'd give Chicago another taste of me. I wasn't looking for a job at the Reader. Not at $350 a week."
Having kept the critic's harsh words out of his magazine, Mr. Wenner should stay in the good graces of Atlantic Records (a division of Time Warner Inc.), which foists Hootie product upon the masses and—surprise—buys up considerable advertising space in Rolling Stone.