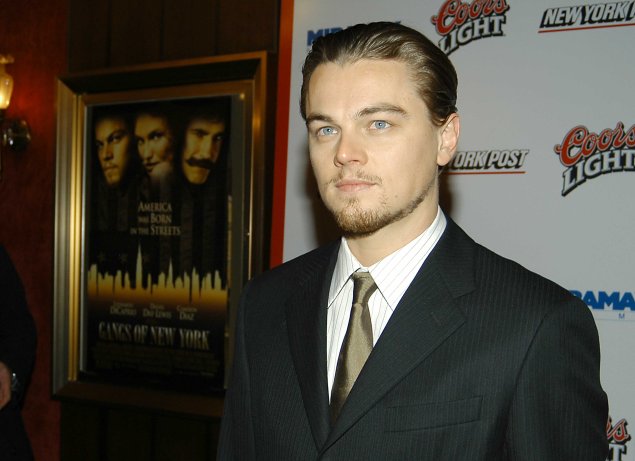 Six months ago, you might have wanted to be 37-year-old hard-partying money manager Dana Giacchetto. The clients at his Cassandra Group company included A-list movie stars from Hollywood's younger generation: Ben Affleck, Matt Damon, Edward Burns, Cameron Diaz, Tobey Maguire and Heather Graham. Michael Ovitz was his phone friend. Leonardo DiCaprio was living in his SoHo loft (located above the Cassandra offices at Broadway and Spring Street) and photographed at his side during many a night on the town. But how things have changed. In a matter of days, Mr. Giacchetto lost 17 of his clients, many of them now managed by Mr. Ovitz's new company, Artists Management Group. Soon after that, he was the protagonist of journalistic horror stories in Daily Variety ("Financial Whiz Kid's Stock Falls," went the headline) and the Los Angeles Times ("Problems of Style, Substance Created Exodus From Giacchetto"). Next, Mr. Giacchetto quietly put his money management firm, the Cassandra Group Inc., up for sale, sources said. He also filed a slander suit against his ex-colleagues at the Cassandra-Chase Entertainment Partners L.L.C. And suddenly, you wouldn't have wanted to be Mr. Giacchetto for all the best tables at Balthazar.
And yet, there he was, still standing on the night of Dec. 10, commanding the lobby of the Cineplex Odeon Beekman for the premiere of The War Zone , a movie directed by one of his clients, actor Tim Roth. Mr. Giacchetto's shaggy hair was extremely blond that night. His Prada pants were tight, and he was nuzzling a Meg Ryan lookalike. Singer Nona Hendryx was in his entourage.
"Where are we going?" Ms. Hendryx asked after the movie. "Are we going to the party?"
"No, no," said Mr. Giacchetto. "We'll go someplace else."
The implication: someplace hotter, better than the Lava Lounge, where the rest of the audience was headed. But 20 minutes later, a comedown: Mr. Giacchetto had been forced to go to the Lava Lounge, since Mr. Roth was obligated to go there.
"I'm only staying a few minutes," Mr. Giacchetto said, giving no indication that he was in any way bothered by the exodus of his clients, the press attention, or the suicide of his friend and colleague, Jay Moloney, the Creative Artists Agency agent with a drug problem.
Mr. Giacchetto's run of bad luck can partly be traced back to investments he made for his clients in three companies: Digital Entertainment Network Inc., still thought to be a potential leader in Internet videos; Paradise Music & Entertainment Inc., a wobbly amalgam of video and music production; and Iridium L.L.C., a Motorola-backed global satellite system.
But perhaps the hipster money manager's recent woes have more to do with the knotted business and personal relationships he has with Mr. Ovitz, Mr. Ovitz's Artists Management Group partner Rick Yorn and the hunk of Titanic himself, Mr. DiCaprio. First off, Mr. Giacchetto introduced Mr. Ovitz to Mr. Yorn, thereby helping to bring along the partnership that would become Artists Management Group. Among Mr. Yorn's client roster was Mr. DiCaprio, whose star power gave legitimacy to the fledgling management company and attracted others to the Ovitz fold. So all was happy among Messrs. Giacchetto, Ovitz, Yorn and DiCaprio for a time- until that Far East deal, according to industry sources.
Last summer, Mr. Giacchetto opened negotiations to merchandise the DiCaprio name and likeness in the Far East, where the matinee idol had been making The Beach . "He was making a deal that would have paid Leo $25 million," said one business source, "and Dana would get $100,000 a month."
But there was a problem with the would-be deal: It had Mr. Giacchetto functioning less like a mere money manager and more like, well, a manager. In addition, sources said, Mr. Giacchetto had not consulted Mr. Ovitz and Mr. Yorn about the whole thing. And when Mr. Ovitz found out about it, the sources said, he was not pleased. The short version: He retaliated by cutting off Mr. Giacchetto and taking away his clients. "He had to teach him a lesson," said a source.
Mr. Ovitz had no comment on the matter of the Far East deal. Neither did Artists Management Group spokesman Howard Rubinstein. Mr. Yorn was traveling and could not be reached for comment. Mr. Giacchetto did not return phone calls left at his office or with any of his representatives, including former Beatles publicist Peter Brown and attorney Kent Karlsson.
If the attempted Far East deal delivered the knockout blow to the Giacchetto-Ovitz relationship, then that May 9 New York Times Magazine profile of Mr. Ovitz softened it up. Mr. Giacchetto made an amazing cameo appearance in the piece, written by Lynn Hirschberg, in which he gave unwise-seeming quotes, such as: "You want to know about Michael. Well, everyone wants to know about Michael. Everyone wants to know about his money. The whole world is interested in this moronic little management company. All I can say is that it makes me realize that Michael Ovitz is the best agent that ever lived. I don't think he even knows what his company is going to be, and yet the whole world is interested." In the presence of the writer, he also barked out things to an assistant: "Get me Leo," was one such jewel; "Get me Michael!" was another.
Apparently, "Leo" is no longer taking Mr. Giacchetto's calls. "He hung out there all the time," said one former Cassandra Group staff member of Mr. DiCaprio. "And he literally lived in Dana's apartment." And as recently as two months ago, Mr. DiCaprio was seen with Mr. Giacchetto at the Mercer Kitchen restaurant. Now, however, their friendship has been ruptured, sources said.
Mr. Giacchetto, until recently, was also handling investments for Mr. Ovitz and Mr. Yorn. An industry source said Mr. Ovitz did not lose money because of Mr. Giacchetto's investing.
As recently as July, Mr. Yorn was a believer in Mr. Giacchetto, telling CNN-FN cable network that he was "an incredible money manager … He's probably one of the few guys that I know that can analyze a spreadsheet as well as run A&R [artists and repertory] at a record company."
Which brings us to a simple but baffling question: Who is Dana Giacchetto? His friends say he was reared in the lower-middle-class town of Medford, Mass. For three years, from 1980 to 1983, he attended the University of Massachusetts in Boston. What Mr. Giacchetto has omitted from interviews with fawning reporters is that he dropped out of school in 1983, a year shy of graduation. This is where his past becomes somewhat murky. In a 1992 Boston Herald interview, he said that he'd gone to work at age 21 for Shearson American Express in Boston. To the New York Post and others, he has said that he worked for the now-defunct Boston Safe Deposit & Trust Company, which was a division of Shearson until it was sold with its corporate parent, to Mellon Bank.
No one at Mellon Bank in Boston contacted by The Observer , including those who worked in personal banking during the Boston Safe Deposit days, had any memory or record of Mr. Giacchetto. Mr. Giacchetto also told GQ magazine that he was a few credits shy of a Harvard M.B.A. The Harvard Business School has no record of him, however.
"Dana likes to embellish," said one lawyer who has worked with him.
According to Nasdaq records, Mr. Giacchetto failed the only test he ever took, for a Series 2 license to make interstate deals, in 1996. Nasdaq also has no employment history on record for Mr. Giacchetto at all. A Nasdaq spokesman said: "I'd be suspicious if someone held this experience out to me and we had no record of him."
Another thing from Mr. Giacchetto's back pages: He returned to the University Massachusetts for one year, in 1989-90, to get his bachelor of arts degree in English, according to university records.
Mr. Giacchetto also claimed in interviews that he had control over more than $400 million through the Cassandra Group. But a March filing with the State Attorney General's office shows that the figure was actually $100.2 million.
Sometime around 1987, Mr. Giacchetto started doing business in New York and became a regular visitor at the then-new and terribly chic Royalton Hotel. He began to meet people who could help him, starting with Artemis Willis, who went to Wellesley College and came from a Mayflower family. Mr. Giacchetto, according to friends, started investing the Willises' money. Ms. Willis, who also declined to be interviewed for this article, was apparently his girlfriend for several years.
In 1990, Mr. Giacchetto circulated a flier for a roommate in Boston's Back Bay neighborhood and ended up moving in with Craig Kanarick, a student at the Massachusetts Institute of Technology's labs with ambitions of his own. Within a couple of years, Mr. Kanarick himself would move to New York and start Razorfish Inc., the hugely successful Web site design firm.
"He used to have meetings on our dining room table," Mr. Kanarick said. "From the beginning, Cassandra was like an investing club."
In 1991, Mr. Giacchetto started cold-calling art galleries in New York, looking for someone who would cotton to his idea of helping artists with their cash. His charms worked on the Pace Gallery. Soon he was meeting the artists who sold their work to the stars through Pace. Some of his earliest clients were Pace artists George Condo and David Salle. Soon he was fervently networking the artists and stars and making regular trips to Los Angeles.
By 1993, he was organizing Sweet Relief Musicians Fund, a charity for musicians in need of health insurance. Victoria Williams, the popular alternative country singer who'd been diagnosed with multiple sclerosis, became one of his clients through Sweet Relief.
"He's been very helpful soliciting pledges from people," said Ms. Williams. "He was very caring, too. And maybe in a strange way, he was star struck."
Along the way he built up his star-studded client roster. In 1995, he moved to New York. In 1998, he merged elements of Cassandra Group with a Chase Manhattan Bank investment division called Chase Capital Partners. The result? The short-lived Cassandra-Chase Entertainment Partners L.L.C. The group had its roots in the friendship between Mr. Giacchetto and Jeffrey Sachs, a 48-year-old Democratic Party operative and friend of the Kennedy clan with a D.D.S. Mr. Sachs was supposed to be on that fatal flight with John F. Kennedy and the Bessette sisters, but canceled at the last minute, according to friends.
Mr. Sachs introduced Mr. Giacchetto to Mitchell Blutt, of Chase Partners. "Dana started involving himself in transactions," said someone who witnessed the beginnings of the short-lived Chase-Cassandra partnership.
The investment in Digital Entertainment Network was the partnership's first unlucky turn. Digital Entertainment Network founder Marc Collins-Rector left the company after a lawsuit filed against Digital Entertainment Network accused him of molesting a teenage boy. A planned initial public offering was sidelined.
While trouble was brewing between Mr. Giacchetto and Mr. Sachs et al., he was facing a challenge within Cassandra Group. Soledad Bastiancich, a graduate of Yale Law School who joined the SoHo company in '97, convinced him to conduct an outside audit, according to company sources. When the outside auditors turned up only minor mistakes, she negotiated her way out of the company. (Ms. Bastiancich had no comment.) No Cassandra client interviewed for this article seemed to know about last winter's audit-and the fact that Mr. Giacchetto turned up clean.
Things were still chugging along for the talented Mr. Giacchetto. He made Moomba his home base. He gave a wild party on Oscar weekend at the Standard in Los Angeles, a restaurant owned by his friend Andre Balazs.
In June, the Sweet Relief fund held a fifth-anniversary celebration at the Hollywood Athletic Club. The invitation read in part: "Paying tribute to Dana Giacchetto, the founding director." Art Alexakis of Everclear and the group General Public were among those who performed. Mr. DiCaprio was in attendance while Mr. Giacchetto worked the room in a black suit.
Over the summer, it seemed that Mr. Giacchetto had in fact supplanted magician David Blaine as Mr. DiCaprio's most photographed companion. Medford, Mass., where his parents Cosmo and Alma Giacchetto live close to a cemetery, must have seemed very far away.
"I just hope the people who pledged money stick to their promises now," said Ms. Williams, the singer involved in Sweet Relief.
All along, Mr. Giacchetto had hoped to turn Paradise around by investing $2 million for himself and for clients like Mr. DiCaprio, who got 50,000 shares. He installed Jay Moloney, the former C.A.A. agent with a drug problem (and Mike Ovitz's onetime assistant) as president for $1 million a year. In May, Paradise's stock peaked at 8 on Nasdaq. But by Nov. 1, it had fallen to 3. After a sharp rise for a week, Paradise then fell to 2, where it has remained. Everyone lost money on it, from Mr. DiCaprio to Ms. Williams.
On Nov. 16, Moloney hanged himself. That same week, Mr. DiCaprio bailed out of Cassandra, and the exodus began. Mr. Giacchetto gave money back to any client who asked for it.
By Thanksgiving, Mr. Giacchetto-who still had the Cassandra Group- got his walking papers from the joint Cassandra-Chase Bank venture, according to his legal complaint. One friend of Mr. Giacchetto's said, dryly, "Dana had a bad month in November."
Mr. Giacchetto's complaint, in which he claims that the Chase-Cassandra partners "slandered [his] professional name and reputation," was filed this month in State Supreme Court in Manhattan. It asks for $50 million to $100 million in damages from Mr. Sachs and Chase's Samuel Holdsworth and Robert Egan. The new, Giacchetto-less version of the venture firm is called Chase Capital Entertainment Partners.
"It's like a lovers' spat," said one employee who has worked with both Mr. Giacchetto and Mr. Sachs.
"They'll probably make a movie out of it," said Ms. Williams. But what will she do with her money now that she's no longer one of Mr. Giacchetto's clients? "I'm moving it into land," she said. "Real estate!"