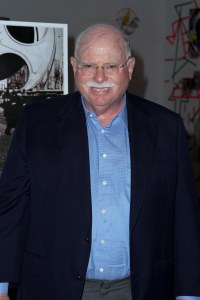 No Bull: My Life In and Out of Markets , by Michael Steinhardt. John Wiley & Sons, 289 pages, $29.95.
In a time of Enron fatigue, Michael Steinhardt's No Bull comes as a welcome relief. For one thing, he doesn't self-destruct, and though he may have made some bad calls and let his outsized personality get the best of him, he readily admits it. His story is both hard-edged and poignant, the account of a dying age and a dwindling breed: smart Jews who grew up poor in Brooklyn and were the first generation in their families to go to college, then ventured out into a world of seemingly limitless possibility and cashed in spectacularly.
Because Mr. Steinhardt, 61, retired in 1995, he has nothing to lose by letting it all hang out, which he does amply and with gusto, focusing at least as often on his failures as his triumphs. He devotes plenty of space to his family life, though he admits to a certain detachment from domestic details during the forging of his career. It's not entirely surprising that those sections are somewhat lackluster. But when he turns his attention to his first love, the market, a strong voice emerges, ready to tell edifying stories about, say, the crash following the "Go-Go" 60's, or the 70's scam perpetrated by Equity Funding-which "managed to deceive not only Wall Street but the auditors as well."
The fledgling capitalist was launched by his father's bar-mitzvah gift of shares of Penn-Dixie Cement and Columbia Gas System. Entranced by the notion of fluctuating value, he skipped after-school stickball games to hang out in brokerage houses. In high school, he opened up his first trading account and was hooked: "I knew I wanted to work on Wall Street and, once I had made up my mind, I never thought about any other career. It was not work, it was joy."
The young Michael Steinhardt both identified with and was repulsed by his father Sol (nicknamed Red), a compulsive gambler out of a Bellow novel who divorced Michael's mother before the boy was a year old. Sol was a jewel fence with mob ties and did time in Sing Sing and Dannemora. He also gave good advice: He urged Michael to enroll in Wharton rather than take the City College route of his Bensonhurst chums (apparently the sins of the father bankrolled the son at the University of Pennsylvania). Back when the 19-year-old college grad was interviewing for his first job on the Street, he was petrified that someone would find out about his dad; these days Mr. Steinhardt's revelations merely make for a colorful story.
Young Michael snagged an entry-level job at the white-shoe Calvin Bullock, and Sol gave him another jump-start by lending him money to invest. Michael's portfolio swelled to $200,000. After a short stint in the army, notable for an excruciating encounter with electrode-wielding anti-Semites (and these guys were on his side), he landed an analyst gig at the prestigious Loeb Rhoades & Co. Smart calls on Gulf and Western Industries and other conglomerates catapulted him into star-analyst territory: "It was as if I had a direct line to God," he writes. At 27, he teamed up with two other hot young analysts to form Steinhardt, Fine, Berkowitz & Co. In its first full year, the firm posted a staggering gain of 99 percent.
The partners' secret was stocks with a good story, but there were some exceptions. Any company with "Data" in its name or "-onics" affixed at the end looked good in the 60's. After the oil company King Resources Inc. won the firm over with a first-rate story, its investment quintupled in a few months.
In the early 70's, Mr. Steinhardt's firm performed a dexterous about-face, placing most of its bets on shorts at a time when shorting could get you labeled "un-American." Taking the informed contrarian view that became Mr. Steinhardt's trademark, the firm shorted the "Nifty 50" companies that were the pillars of the Dow and endured one off-year before vindication came in the form of the 1973 bear market. "People began referring to us as greedy and arrogant," writes Mr. Steinhardt, clearly pleased. "Nothing gives a better feeling to a money manager than making money for his or her investors when almost everyone else is losing." By age 38, he was worth over $7 million (today, reportedly, he's worth more than $500 million).
He didn't get there without pain-his and others'. Mr. Steinhardt obsessed over losses, pored over the P&L and grilled his analysts incessantly, asking, "What do you know that the world does not know?" He was never far from a tirade. Looking back, he declares that maximizing returns wasn't as important to him as being right. Occasionally he wiped the portfolio clean and started over-thereby erasing countless hours of other people's work-all in the pursuit of perfection. "It was not my job to be nice," he says flatly. The revolving door at Steinhardt Partners (as it was called after Fine and Berkowitz hit the road) bore witness to that fact. Even a psychiatrist that Mr. Steinhardt brought in to analyze his management style was shown the door unceremoniously. A political contrarian as well, Mr. Steinhardt chaired the Democratic Leadership Council for five years and helped Bill Clinton rise to national prominence.
Sometimes Mr. Steinhardt's "variant perception" didn't work. In the crash of 1987, seduced by the possibility of a new era of expansion, he lost big like everyone else. In 1994, with four funds and almost $5 billion in assets, he leveraged himself to the hilt in the European bond market-and toted up losses in the hundreds of millions when that market toppled. He was plagued by an S.E.C. probe of Steinhardt Partners for colluding with two other companies to corner the market in two-year Treasury notes. To help settle a case brought by investors, Mr. Steinhardt paid more than $70 million, largely out of his own pocket, but denied wrongdoing. By 1995, he'd had enough and shuttered Steinhardt Partners: The mere thought that it might continue without him was anathema.
He needed a new obsession and decided it would be assisting the Jewish community through philanthropy-an attempt, perhaps, to atone for the lack of faith he agonizes over throughout his memoir. Pet projects included the Jewish cultural center Makor on West 67th Street, and Birthright Israel, which sends college students to Israel to reconnect with their heritage.
Despite his confessed flaws, Mr. Steinhardt emerges as a fundamentally decent man bent on doing something meaningful with his millions. Like the best stocks, he has a good story to tell-even if he himself doesn't know exactly what to make of it. Absent that sort of personal analytic rigor, the value of his memoir rests on his prodigious financial insight.
Karen Angel's Inside Yahoo! (John Wiley & Sons) will be published in April .