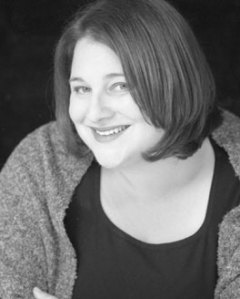 On
June 5, Curtis Sittenfeld, author of the well-reviewed novel Prep, wrote a fairly scathing review of Melissa Bank's The Wonder Spot in The New York Times Book Review, tagging it 'Chick Lit'—a now-ubiquitous term to define fiction in a post–Bridget Jones era that revolves around the romantic and professional travails of a young woman. Enter Jennifer Weiner, considered to be at the top of the chick-lit food chain and a fan of Ms. Bank's work. On her eponymous Web site, Ms. Weiner mounted a spirited rebuttal to Ms. Sittenfeld's review, quoting from the review ("To suggest that another woman's ostensibly literary novel is chick lit feels catty, not unlike calling another woman a slut—doesn't the term basically bring down all of us? And yet, with The Wonder Spot, it's hard to resist.") and then commenting:
"Translation: I recognize the sexism implicit in the chick lit label and the misogynistic implications of using it against another writer …. Now that I've demonstrated my understanding of the implicit sexism of the term, I'm going to use it anyhow.
"The
more I think about the review," Ms. Weiner continued on her Web site, "the more I think about the increasingly angry divide between ladies who write literature and chicks who write chick lit, the more it seems like a grown-up version of the smart versus pretty games of years ago; like so much jockeying for position in the cafeteria and mocking the girls who are nerdier/sluttier/stupider than you, to make yourself feel more secure about your own place in the pecking order."
When
asked if she'd heard from Ms. Sittenfeld since she'd aired her grievances, Ms.
Weiner laughed. "Oh no. I think I'm far too déclassé for her to even admit knowing about," she said. "It's not a feud. I feel bad that I'm angry about the review and talking about it publicly, but I just feel that what she did doesn't serve the cause of women writing. On my Web log, I said that the review seemed to me to be more about her own anxiety of what people think of her book—so it ended up being an 800-word exercise in showing how smart she is. It's like we know you went to Stanford, we know you won the Seventeen fiction contest when you were 16, because every single article I've read about you manages to get that in there." (Ms. Sittenfeld declined to comment for this article.)
The
labeling of certain types of female-written fiction as chick lit is a successful marketing phenomenon that many authors see as semi-derogatory.
The
backlash is palpable: Random House has plans to publish an anthology entitled This Is Not Chick Lit: A Collection of Original Stories by America's Best Women Writers, which will include work by Ms. Sittenfeld as well as Francine Prose, Myla Goldberg and Jennifer Eagan among others. "The best of women authors? I don't recall voting in that contest," Ms. Weiner said with another laugh. "I think the general understanding is that any book with a young heroine dealing with a dysfunctional family, romantic issues or family trauma is now considered chick lit. It's an easy way to throw them into one category and dismiss them. I felt like the review was making an argument that anyone that writes that kind of book is a child of a lesser literary god.
"I
do think there's a component of sexism at work," Ms. Weiner continued. "It's like if a young woman writes it, then it's chick lit. We don't care if she's slaying vampires or working as a nanny or living in Philadelphia. It's chick lit, so who cares? You know what we call what men write? Books."
A
Philadelphia Story
Deep
in the underbelly of the Javits Center during last month's big Book Expo America fair, the line to meet Ms. Weiner snaked along the corridor. A menagerie of women of varying ages, sizes and styles of dress (and the occasional foot-shuffling male) approached the 35-year-old zaftig-by–New York–standards novelist as she perched atop a stool in a light knitted top and khaki slacks. She was busily signing the new paperback edition of Little Earthquakes, her third best-selling novel, which had followed in quick succession after 2001's Good in Bed and 2002's In Her Shoes. The sum total of her oeuvre has sold over four million copies.
"Women
react to her books the way kids react to Harry Potter," said a member of "Team Weiner."
"I'm
Barbara," said a young woman in thick glasses, handing over a book to be signed. "Good in Bed changed my life. Changed it!"
"I'm
so glad to hear that," Ms. Weiner replied warmly, as she would again and again for the next 30 minutes.
Most
signees fell into predictable categories: If they didn't mention one of the book's life-changing properties, they wondered when they could expect the next novel (Goodnight Nobody will come out in September) or when they could see the film version of In Her Shoes starring Cameron Diaz, Toni Collette and Shirley MacLaine (October). But they all approached the table with a notable lack of intimidation—most of the women leaning into the table conspiratorially, chatting as if with an old friend.
"Jennifer,
we were the first to know you were pregnant," announced a bookseller from Ms.
Weiner's adopted hometown of Philadelphia.
"Oh,
hi! It's so nice to see you when I'm not nauseous," Ms. Weiner replied.
A
few weeks later at a pan-Asian restaurant in the Society Hill neighborhood of Philly, Ms. Weiner was trying to sell a reporter on the idea that her quaint, cobblestoned surroundings made for a sort of sixth borough. "I love visiting New York," she said. "I love it all—the shopping, the energy, the everything.
But then when I get to leave … ," she trailed off, letting out a big contented sigh. "I think if you are in New York or Los Angeles, you have to kind of 'make the scene' and pal around the city with other writers. I can see how you get caught up in it. I think there's a lot of anxiety and competitiveness going on—let's face it, writers are all nuts. I'm just happier living in a normal place and having friends with real jobs."
She
lives quietly in this "normal place" with her husband of four years, a lawyer named Adam Bonin, and a 2-year-old daughter, Lucy.   "I loved coming to the Book Expo," she said. "It's a taste of fabulousness with everyone fussing over you, the publisher sending cars to pick you up and flowers in your hotel room. But you also know that it's not real.
What's real is sitting in the coffee shop with your computer every day from
1
p.m. to 5 p.m., and then going home and figuring out what's for dinner, talking to your child and that kind of thing. That's the thing about Susan Isaacs for me—she was never like a Tama Janowitz–Andy Warhol party girl. She was a writer, but she was also a wife and a mother and she had this nice sort of life. That's what I wanted."
Jennifer
Weiner graduated from not-so-déclassé Princeton University in 1991, where she had been a co-founder of the Committee to Coeducate Eating Clubs (a successful mission to allow women into the all-male eating clubs). "I felt like a freak at Princeton," she said. "It looked like an Abercrombie and Fitch ad and this was a problem. My whole life I was sort of the lonely, outcast, nerdy bookworm, and my parents would say, 'Just wait until college, you'll find people like you and you'll blossom.' My parents went to the University of Michigan—that might have worked for me with 25,000 undergraduates. But at Princeton it was all very preppy and beautiful people and …. " She shrugged.
After
college, she applied to small newspapers, ending up at the Centre Daily Times in State College, Penn.
"I
interviewed to be a fact-checker at The New Yorker and didn't get it," she said. "One of my professors was an advocate of newspapers—he told me I'd learn a lot, get to meet all sorts of people, and get to write all kinds of stories and get taken out of my comfort zone. It was excellent advice. I wrote two or three stories a day and it taught me about deadlines, being edited and, most importantly, how to tell a story." The Daily Times led Ms. Weiner to another newspaper, Kentucky's Lexington Herald-Leader, and then to The Philadelphia Inquirer in 1995, where she wrote about everything from the Democratic National Convention to a Pillsbury bake-off. Things were going great, with posh freelance jobs at Mademoiselle and Salon. But in 1998, after a bad breakup (but of course!), the seeds for Good in Bed were sown and Ms. Weiner's life started to take the path of, well, a chick-lit character.
"I
was in the whole I have wasted the best years of my life thing and I wanted desperately to get back together with him. It was sick and pathetic," she said.
"I thought to myself, 'O.K., I know how to tell a story, so I'm going to tell a story about a girl like me, and I'm going to give her a happy ending because that's going to make me feel better about everything that's been going on.'"
'Real
Fat' Vs. 'Hollywood Fat'
It
took a year to write Good in Bed, which features Cannie Shapiro, a spunky plus-size character who has just discovered a column written by her ex-boyfriend in a national woman's magazine titled "Loving a Larger Woman."
By
the time Ms. Weiner was finished with what had started out as a feel-better project, she was indeed feeling much better. She bought a guide to literary agents. "This is how I do things, very orderly," she said. "I made a list of 25 agents and wrote each a query letter. I literally got 24 rejection letters soon after." One agent Ms.
Weiner declined to name agreed to represent her. "But she wanted me to not have the heroine be fat—because 'No one wants to read about fat people' and she told me I'd never sell the movie rights. I didn't really care about the film rights.
I remember thinking, 'Cannie's weight is the plight of the whole book, and if I take it out she's just Bridget Jones at a bat mitzvah!"
Ms.
Weiner parted from the agency and Good in Bed found its way into the hands of Joanna Pulcini, who had recently left a literary agency to begin her own firm. "I read it over a weekend," said Ms. Pulcini. "In terms of body image, and in terms of my feelings about my own empowerment as a woman, and how I embrace who I am and what I look like …. I was just profoundly moved by that book."
Good
in Bed sold at auction to Pocket Books, a branch of Simon & Schuster, for a reported mid-six figures. Ms. Weiner's second novel, In Her Shoes, which tackles the complex relationship between very different sisters, was sold to Fox 2000 before it was even published, with her younger brother Jake acting as her film manager. Before you could say "chick lit to chick flick," Cameron Diaz took the role of the beautiful-yet-troubled Maggie, Toni Collette signed on as the responsible-yet-frumpy older sister Rose, and Shirley MacLaine agreed to play their grandmother. Susannah Grant (Erin Brockovich) was tapped to adapt the book for the screen, with Curtis Hanson (L.A. Confidential, Wonder Boys) directing.
"A
simply wonderful film—one of the best in years," raved Liz Smith after an early screening. "There isn't a misstep in it."
"I
saw the movie for the first time in Los Angeles with a bunch of the big suits,"
Ms. Weiner said. "I just kept thinking, Don't make a fool of yourself, don't make a fool of yourself. The 20th Century Fox logo came on screen and I burst into tears. I grabbed this big-shot producer by the arm and tearily said, 'That part came out really good.'"
Of
course, faithful readers of the book may be slightly disturbed when they discover that Toni Collette, while a fantastic actress, is more "not a size 4"
than actually plus-size. "Believe it or not, she gained 25 pounds for that role," Ms. Weiner said. "It's hard to think of actresses to play Rose, which is a sad statement about Hollywood. There's 'real fat' and 'Hollywood fat.' I'm doing what I can, and I think as I keep working I'll have more control over things and be able to say 'Bigger!'"
As
lunch in the City of Brotherly Love wound down, Ms. Weiner asked the waiter to wrap up some leftover lobster fried rice to bring home to her husband. She was readying herself for a national tour to promote the paperback edition of Little Earthquakes, and she still has to figure out what to wear on the red carpet for the Hollywood premiere of In Her Shoes ("I'm so going to make an ass of myself," she predicted), all before the publicity machine cranks up again for the publication of Goodnight Nobody. This one will star New Yorker Kate Klein, a full-figured (of course) recent transplant to the 'burbs who discovers things in "her pretty little town aren't as perfect as they seem," as the publisher put it, "and that soon she'll be fighting crime while her kids are in nursery school." Move over, Desperate Housewives!
In
her spare time, Ms. Weiner champions the cause of chick lit for the common woman. "I grew up reading Jackie Collins and Judith Krantz and those escapist, very-beautiful-very-glamorous-women-making-her-way-in-the-world books, and those are great," she said. "But I also think there needs to be stories a little more realistic and certainly more accessible. I think there's a place in the world for stories like mine, and hopefully there's a place in the world for movies like mine, too." She grinned, flashing back to her girl-reporter days.
"And that's the scoop."