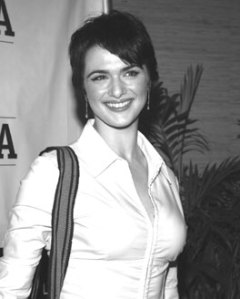 Let's hope Harvey Weinstein's post-Miramax ventures run more smoothly than his real-estate dealings. After dropping the asking price twice over the past year, the movie mogul finally unloaded his Soho loft for $6.075 million, according to deed-transfer records.
Last August, Mr. Weinstein purchased the condo for $6.2 million through a corporate entity. Like others diving into Manhattan's bustling real-estate market, he tried to quickly flip the lavish spread for $6.7 million.
But life doesn't always work out like the movies.
By November, with no takers, the price was reduced to $6.3 million. After languishing a few more months, it dropped to $6.1 million. The property was listed the entire time on the market with the Weinstein Brothers' favored brokers, Alexa Lambert and Amanda Case of Stribling and Associates.
Built in 1897, the 12-story building, located between Prince and Houston streets, recently housed the New Museum for Contemporary Art.
Although it's still commonly referred to as the New Museum building, the contemporary-art gallery moved out last year and is temporarily housed in Chelsea. (The museum's Lower East Side location is expected to be ready in two years.)
Upstairs, the sleek, 4,200-square-foot loft features an expansive living room with a wood-burning fireplace, a state-of-the-art Boffi kitchen and a powder room. There's an oversized master bedroom, along with two smaller bedrooms and two bathrooms.
High above the surrounding structures, the full-service building features a roof deck with spectacular city views.
Mr. Weinstein's downtown lair went to contract in April 2005—as The Observer previously reported—roughly two weeks after he and brother Bob famously split from Disney, pocketing approximately $130 million in the process.
The real-estate deal, almost a year in the making, finally closed in mid-June.
Obviously, the loss of $125,000 doesn't make much of a dent in the mogul's coffers, but it is most fortunate that Mr. Weinstein eventually found a willing buyer, considering that he already purchased a nearby former-celebrity pad for $6.83 million in March. Actress Nicole Kidman—who starred in the Miramax Films releases Cold Mountain, The Human Stain and The Hours—reportedly lived in the 5,000-square-foot residence that Mr. Weinstein now calls home.
Through a spokesperson, Mr. Weinstein declined to comment.
Director Darren Aronofsky and his fiancée, actress Rachel Weisz, recently purchased an East Village townhouse for $3.4 million, according to deed-transfer records.
The couple paid almost a half-million under the asking price for their 3,360-square-foot home, listed with brokers Sara Gelbard and Meredith Hatfield of the Corcoran Group. Meredith Weise of Citi-Habitats represented the buyers.
The five-story townhouse (with a large front stoop) has several original details, including plaster moldings, a sweeping staircase and high ceilings. There's also a mature garden and terrace from which to gaze out upon the bohemians strolling by.
Life appears idyllic for a couple lucky in love, real estate and the arts.
The surprisingly old-fashioned cult-film director sought Ms. Weisz's father's blessing before he popped the question in Times Square last spring, according to a June profile in London's Mail on Sunday. (The London-born actress is scrutinized quite closely across the pond—especially concerning the men in her life).
Strangely, the same article mentioned that the happy couple was moving into their new love nest—in Brooklyn!
Was that just a ploy to throw off the wily British press?
Not at all, according to a spokesperson for Mr. Aronofsky, who told The Observer that the couple indeed plans to live in Brooklyn.
However, the same spokesperson declined to comment about the deed-transfer records obtained by The Observer.
In addition, a source with knowledge of the deal confirmed that the couple did indeed purchase the East Village townhouse.
Could it be that the Brooklyn-bred Mr. Aronofsky is hesitant to reveal that he's ditching the outer borough for Manhattan? Or will the marriage always remain fresh by having a comfortable pied-à-terre across the East River?
Mr. Aronofsky first gained attention with his indie film Pi, and later the junkie-classic Requiem for a Dream (which enjoys cult status and the occasional midnight screening). Ms. Weisz has starred in About a Boy, The Mummy Returns and the upcoming film The Fountain, directed by her future husband.
Surely, Barnes & Noble chief executive Stephen Riggio has already compiled his summer reading list (please, no more Harry Potter!), because he can now happily join the other Hamptons beach dwellers: The book-selling executive recently purchased a Sagaponack house for $5.75 million, according to deed-transfer records.
The contemporary three-story home is located on over 2.4 acres of land, with ocean views from the second floor. The house boasts over 5,500 square feet of interior living space, including five bedrooms and five bathrooms. For those days when Mr. Riggio doesn't feel like trudging to the beach, he can read from the comfort of his private pool, deck and hot tub. ]
Mr. Riggio joined Barnes & Noble in 1975 and was instrumental in the company's massive growth over the following three decades, including the spearheading of the famous superstores, which have swallowed small booksellers from the city to the exurbs. After holding numerous positions within the company, he was appointed C.E.O. in February 2002.
Mr. Riggio couldn't be reached by press time.
Two and a half years after setting a neighborhood record, retired Red Hat Inc. co-founder Marc Ewing has sold his Carnegie Hill townhouse for $10.8 million, according to deed-transfer records. That's $450,000 less than he paid for it in January 2003.
Although that's an unpleasant price drop—especially in the midst of a real-estate boom—the dot-com multi-millionaire can surely afford it. (Last year, Fortune estimated his wealth at $217 million.)
In early 2003, the computer maven purchased the five-story, 20-foot-wide limestone mansion at $1,480 per square foot—a Carnegie Hill record.
Built in the 1890's, the Romanesque-revival mansion is located off Fifth Avenue and includes a terrace, balcony and landscaped garden. The townhouse has 7,600 square feet of interior space, as well as a 1,200-square-foot finished basement with wine cellar, exercise room and darkroom.
Mr. Ewing purchased the luxurious townhouse after flipping his co-op at 1120 Fifth Avenue in May 2000—not a common practice at such a stately address. On that deal, the brazen Mr. Ewing reportedly pocketed $1.4 million on the apartment that he'd owned for only seven months, spurning old-money etiquette in the process.
Mr. Ewing made hundreds of millions during the late-90's stock-market (dare we say?) bubble, but stepped down from his company at the tender age of 30. Leaving computers behind for more rugged pursuits, he is currently publisher of the Jackson, Wyo.–based rock-climbing magazine, Alpinist.
Perhaps off scaling a mountain, Mr. Ewing couldn't be reached by press time.
Recent Transactions in the Real Estate Market
East Village
24 East 7th Street
One-bedroom, one-bathroom co-op.
Asking: $825,000. Selling: $875,000.
Charges: $709.
Time on the market: two weeks.
RETURN OF THE BONUS BUY A twentysomething Wall Street trader with a bonus to burn set off to buy his first Manhattan apartment. He eventually stumbled upon this 700-square-foot East Village bachelor pad. But he certainly wasn't alone. As several eager bidders clamored for this one-bedroom co-op, the price shot up, and the apartment left the market in just two weeks! Located on a high floor, the buyer can see far and wide from the 77-square-foot terrace. "It has full, unobstructed views of the bridges in Brooklyn to the south, and the city's great architecture to the north," said broker Francine Hunter McGivern of Prudential Douglas Elliman. She represented the art-dealing sellers, who were seeking more space. And like a pristine gallery space, the recently renovated apartment features Waterworks glass tiles, a Philippe Starck sink, Dornbracht fixtures and new maple floors. Incidentally, the first three floors of this unique building are leased for use as a rectory for St. George's Ukrainian Catholic Church, which is located next-door. Armanda Squadrilli of Coldwell Banker Hunt Kennedy represented the buyer.