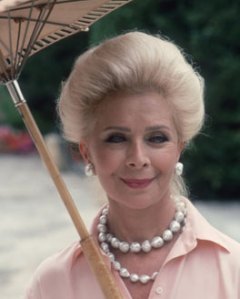 For a luxury residence that is still being "delivered new," the ninth-floor condo apartment at 838 Fifth Avenue has certainly been around the block—and now it's back on the market for $19.75 million.
In 2002, billionaire widow Lily Safra was trying to sell a couple of her tony properties: an 18-room co-op at 820 Fifth Avenue and the full-floor condo at 838 Fifth Avenue.
Ms. Safra successfully unloaded the co-op, a sprawling penthouse, to Ara K. Hovnanian, the president and chief executive of Hovnanian Enterprises Inc., for a reported $20 million in August 2003.
But the Fifth Avenue condo—then listed for $15 million with Sharon Baum and Victoria Terri-Cote of the Corcoran Group—refused to budge.
In late October 2004, it was reportedly taken off the market. Rumors circulated that Ms. Safra was going to bestow the lavish apartment upon her son; however, no reports surfaced about the apartment changing hands. But it did.
A contract was signed with investor Thomas Sandell on Nov. 17, 2004, for $13.6 million. The deal finally closed two months later.
Now Mr. Sandell, a real-estate investor and portfolio manager at Sandell Asset Management, is flipping the apartment, and he's put it on the market for some $6 million more than it cost him less than a year ago. Mr. Sandell declined to comment.
Also, the listing has returned to the Corcoran family and is currently with brokers Deborah Grubman and Carol Cohen. Ms. Grubman declined to comment.
Hovering over Central Park, between 64th and 65th streets, the apartment offers six park-facing windows with exceptional views. If that's not good enough, you can also take in the city skyline from an 822-square-foot terrace.
Inside the 4,165-square-foot apartment are three bedrooms and two and a half bathrooms. In addition to a sprawling living room, the apartment offers a library with wood-burning fireplace, a media room and a private entry foyer that leads to the gallery.
The master-bedroom suite includes a second wood-burning fireplace, large dressing room and marble bath.
The apartment is currently being renovated with a custom finish, according to a source close to the deal.
Other high-profile residents at 838 Fifth Avenue include Alfred Taubman, investor Michael Price and Seagram co-chair Charles Bronfman, who paid $18 million for his penthouse duplex.
Ms. Safra is the widow of the late banking magnate Edmond Safra, who died in a fire in his Monte Carlo penthouse in December 1999. She currently resides in London, where she is frequently seen with her close friends Prince Charles and Camilla Parker Bowles.
Plastic surgeon Daniel C. Baker recently purchased a five-story townhouse in Murray Hill for $6.8 million, according to deed-transfer records. The Republic of Botswana had previously owned the 25-foot-wide dwelling, which the African nation purchased in 1988 for about $4.7 million. Since then, it has served as the country's permanent mission to the United Nations. The townhouse had been on the market since May 2004, with a whopping $9.5 million asking price. Dr. Baker has reaped the benefits of several price reductions.
Now, the 8,700-square-foot townhouse can either become a spacious home or be utilized for professional use. Since it's zoned as a commercial building, Dr. Baker may wish to set up his practice on the leafy street off Park Avenue, or he may opt to convert it for residential use. Either way, the townhouse is in need of extensive renovations, according to a broker familiar with the building.
What's Dr. Baker doing with it? He didn't return calls for comment, though he is already getting his new purchase in shape. He hired architect Richard H. Lewis to begin the interior renovations, according to a permit filed on June 27 with the city's Department of Buildings.
Dr. Baker is the former husband of socialite Nina Griscom (her reported affair with sugar tycoon Pepe Fanjul grabbed headlines in August of 2002). A renowned plastic surgeon, his celebrity clients allegedly include Barbara Walters, Sophia Loren and Courtney Love, according to a 2000 Observer profile. Dr. Baker currently lives on the Upper East Side, where he nips and tucks many wealthy clients who may prefer the Murray Hill location for their discreet procedures.
The stunning duplex apartment owned by Sharyn and Stephen Mann is back on the market for $15.75 million. The palatial 12-room residence is located in one of Manhattan's choicest co-ops.
This isn't the first time the massive apartment has been available to deep-pocketed buyers. Currently listed with Kathleen Sloane of Brown Harris Stevens, the apartment's price has been dropped by $2.75 million since September 2004. Didn't The New York Times announce last weekend that the Upper East Side was becoming a bargain?
One year ago, the asking price was $18.5 million, and the apartment was listed with Sharon Baum of the Corcoran Group. But when the apartment continued to languish on the market, the price was dropped down to $16.5 million in March 2005 and subsequently taken off the market earlier this summer.
Designed by the acclaimed architectural firm McKim, Mead and White, the 12-story building was completed in 1912. This particular residence once housed financier Murry Guggenheim, who grabbed the building's largest apartment. Originally a pricey rental, the limestone apartment bulding went co-op in 1953.
"It was a huge transitional building," said Ms. Sloane. "It changed the way the very rich perceived their way of life in New York."
The 6,000-square-foot spread includes three wood-burning fireplaces, high ceilings, extensive paneling, moldings and stained-glass windows. Upstairs, there's a master bedroom with an en suite marble bath and large sitting room. On the same floor, there are three more large bedrooms and five and a half bathrooms. Downstairs—via a curving staircase that unites the two floors—the apartment boasts a windowed eat-in kitchen, two staff rooms, one staff bathroom, and a laundry or exercise room.
Ms. Mann is the co-founder and vice president of the Food Allergy Initiative, and the couple has opened the apartment up for charity functions and Democratic fund-raisers. Investor Mr. Mann previously worked as finance chairman for the late Senator Daniel Patrick Moynihan.
A spokesperson for Ms. Mann—who is currently in Italy—told The Observer that the family is looking to downsize to a smaller residence.
Upper East Side
333 East 79th Street
Two-bedroom, two-bathroom co-op.
Asking: $850,000. Selling: $800,000.
Charges: $1,400; 62 percent tax-deductible.
Time on the market: eight weeks.
OFFICE ROMANCE These newlyweds, who both work in the financial markets, have proved that you can mix business with pleasure. A few years back, she was a recent transplant from England who fell for the Yank in her office. After marrying and renting in Manhattan, the couple purchased this 1,000-square-foot apartment to settle down in. The full-service building includes a 24-hour doorman, fitness room, parking garage and party room. Unlike some co-op boards that frown upon children, this postwar building is known for being family-friendly and even includes a children's playground. And just in case the happy couple plans to expand their family, the apartment includes an extra bedroom. "The apartment is on a high floor," said Farrah Mogh of Manhattan Apartments Inc. "It has a nice city view from the terrace." Yet, it was not quite nice enough for the sellers, a couple who had their heart set on eyeing the East River upon rolling out of bed in the morning. Ms. Mogh represented them, too; they downsized into a one-bedroom apartment on East End Avenue, a little closer to the water.
Tribeca
200 Chambers Street
Two-bedroom, two-bathroom condo.
Asking: $1.24 million. Selling: $1.24 million.
Time on the market: one day.
THE HIPPER FLIPPER Long before all those sleek amenities are installed in the city's newest buildings, anxious investors are already lined up looking at spec sheets. Given that only a portion of the available apartments are offered initially, would-be buyers have to be quick to grab one (or two, in this case). "The most important thing is to get in first," said broker Michael Arcos of Nest Seekers International, who, with his colleague, David Tobon, brought in this buyer. The owner of a medical company, this buyer dabbles in real estate in Manhattan and the sizzling if speculative Florida market. Mr. Arcos has assisted him on previous investments, as well as the sale of another unit in this building. (That one cost a little more, at $1.395 million.) More financial district than Tribeca, the neighborhood's hipster credentials are looking up, making the speculation hot. "Its location is the most important thing," said Mr. Arcos of 200 Chambers. "It is on Chambers—there is nothing else like it right now." The apartments themselves are pretty posh: Basaltina lava stone countertops, Calacatta marble backsplashes, and appliances by Sub Zero, G.E. and Bosch; an oversize Zuma soaking tub, wall-to-wall mirror and high-gloss white cabinets in the bathroom. The Tribeca building includes a fitness center, sky-lit swimming pool and indoor parking garage.