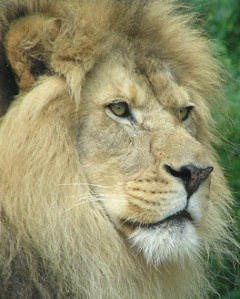 Reserve some extra time on the playground courts: The New York Times Magazine and Sports Illustrated are both working on their crossovers this summer. The Times Magazine, having launched its T lifestyle magazines, has a monthly sports magazine under development; SI, meanwhile, is looking at spinning off a lifestyle title.
Both projects are at the prototype-development stage, according to people familiar with the proceedings.
Drawing up the plays for The Times Magazine's sports effort is former Outside Magazine editor Mark Bryant. The Times hired him as a consulting editor earlier this summer; before that, Mr. Bryant was an executive editor at HarperCollins—where he had co-edited disgraced Times Magazine writer Michael Finkel's memoir, True Story.
Reached by phone, Mr. Bryant confirmed that he is working on a prototype, and said that the new magazine remains in its nascent stages. If The Times green-lights the monthly, it will not be titled T: Sports, he said. Mr. Bryant said that he has been discussing several possible titles with Times Magazine editor Gerald Marzorati, but no decision has been made.
"We're just beginning to talk about ideas," Mr. Bryant said. "We're discussing story ideas, concepts for the front of the book, column ideas and potential columnists."
Mr. Bryant has been reaching out to writers to discuss possible assignments. He said he hopes his stable of writers—including Sebastian Junger and Jon Krakauer—will be able to contribute, along with some unexpected names. The magazine, Mr. Bryant said, will cover a broader range of sports than the stubble-chinned world of adventuring and mountain-climbing he worked with at Outside and Men's Journal.
Sports Illustrated's project is to be called Players, a full-length elaboration of the SI section of the same name. If approved, the new magazine will feature fitness tips, workout regimens and lifestyle stories drawn from athletes' personal experiences. According to a Time Inc. source familiar with the project, the idea was presented to Time Inc. executives at a development meeting in March.
A spokesperson for Time Inc. declined to comment on the matter.
"We look at dozens of ideas a year, and we never talk about any of them until they're real," the spokesperson said.
—Gabriel Sherman
Paging Randy Cohen! New York Times employees have until Aug. 15 to complete the paper's first-ever ethics test and accompanying computer-guided training.
Though the exercise is a component of the company's recently revised business-ethics policy, it is mandatory for all employees, including newsroom staffers.
"Why are your business ethics important to the New York Times Company?" one of the "self-check" training questions asks. Staffers then learn that they should have check off all four available answers, including "Because they help the Company achieve long-term success" and "Because you, along with every other employee, are responsible for protecting the reputation of the Company."
The materials were written by LRN, a Los Angeles–based firm that provides legal and ethical training to companies including Viacom, Pfizer and Disney. They cover subjects including circulation padding (hint: it's wrong), bribery (also wrong) and insider trading (wrong, wrong, wrong)—but not plagiarism, faking datelines from a Brooklyn apartment, or hiring a stringer to do your legwork.
After all the practice problems, the program ends with a 10-question quiz. Staffers must complete all questions and aren't allowed to finish until every one has been answered correctly. At the end, participants are awarded a "Certificate of Completion."
Times spokesman Toby Usnik said in an e-mail that the test is part of The Times' compliance with ethics laws, and all employees, including newsroom staffers, are required to complete the test. Staffers who miss the Aug. 15 deadline will be directed by their supervisors to take the test.
"We expect each employee to review our policy, understand it and comply with it," he said.
Like a disgruntled class being slapped with an extra assignment, newsroom staffers have given the test a chilly reception. Some feared that the business-side rules—particularly language about not profiting personally from on-the-job activities—could interfere with their book deals. Mr. Usnik said that The Times' policies on intellectual property, laid out in the paper's existing ethical-journalism guidelines, are not affected by the business-ethics policy.
In June, the Newspaper Guild objected to the test. Unit chair Lena Williams said the Guild had told members to refrain from taking the test until The Times agreed that the test won't be used in cases of disciplinary action.
"We wanted to make sure they couldn't use it against employees," Ms. Williams said.
Among the subtleties that could snare the unwary: It is wrong to accept a free set of golf clubs. Also, business transactions shouldn't be partly diverted into one participant's personal bank account.
A senior reporter who took the test acknowledged the simplicity, but deemed it a positive development for The Times to be taking steps that other large American corporations were following to push business ethics.
Another Times staffer objected to the test's overall content.
"They hire us because we're supposed to be smart, you'd think," the staffer said.
"Our focus is on training, not the test per se," Mr. Usnik said. "We believe it is important for all companies, including the Times Company, to make a good-faith effort to train their employees about potentially difficult ethical questions, no matter how complex or simple, no matter what the level of the employee's status or department in which the employee works."
See if your own ethics would pass muster on West 43rd Street! Off the Record proudly presents a selection of questions from the training exercise:
1. Which of the following information would be okay for you to reveal publicly?
A. An advertiser's campaign plan for the fall season.
B. A vendor's pricing information.
C. Employee Social Security numbers.
D. None of the above.
2. Which of the following statements best describes the Company's policy on recordkeeping?
A. You should get your supervisor's permission before establishing an undisclosed Company fund.
B. You should make no false entries on the records of the Company or its subsidiaries.
C. You should get your supervisor's permission before you make a payment on behalf of the Company that you know might be used for something other than the stated purpose.
D. It is sometimes necessary to underreport assets and earnings to balance the books, but it is never okay to overreport them.
3. You want to show your appreciation for the years of great service one of your vendors, who is based in Chicago, has provided.
Which of the following would probably be an acceptable gift?
A. Sending the vendor a department-store gift certificate so that he could buy that $500 watch he admired in the store window the last time he came to town.
B. Send the vendor on an all-expense-paid golf weekend to Pebble Beach, California.
C. Give the vendor a $350 gold fountain pen.
D. None of the above.
4. Who is responsible for protecting and maintaining the unique reputation of our Company?
A. The board of directors
B. Upper management
C. I am
D. All of the above
5. Which of the following employees is not involved in a conflict of interest?
A. Abby, who owns less than 1% of the outstanding public stock of a competing company.
B. Brent, who hires a company his brother owns to provide a charter flight for several reporters who need to cover a story.
C. Carol, who accepts a solid-gold Tiffany watch from a vendor as a thank you gift.
D. David, who cannot decide what gift to give a vendor and decides to just send cash.
6. Carl wants to notify all 250 people in his fan club that his band is playing at a bar on Saturday night.
How should he do that?
A. Create a flyer on his work computer, print it, use the department copier to make copies, and then use the Company postage machine to stamp the flyers.
B. Ask a few of his colleagues to use their downtime at work to call the 250 people in his fan club.
C. Create a flyer on his work computer, and then use his expense account to order a box of glossy paper that costs $2.50 a sheet on which to print the flyers.
D. None of the above.
7. You are a telephone advertising sales representative and want to get involved in the political process, but you are not sure what kind of action you are allowed to take.
The best way for you to participate in politics would be to
A. use your work computer to e-mail information to your colleagues about a rally for a candidate.
B. call in to a radio talk show and identify yourself as a New York Times employee who supports a candidate for office.
C. spend three evenings a week volunteering at the local office of your political party.
D. send all of the colleagues in your department daily e-mails in support of a candidate during the week before an election.
8. A vendor mails Dan a gift that might be okay for him to accept, but he is not sure. He reads the Business Ethics Policy but still does not know if he should accept the gift.
What should Dan do?
A. Ask someone in the human resources department for help.
B. Shove the gift under his desk and forget about it.
C. Ask a supervisor or the legal department for help.
D. Donate the gift to charity.
—G.S.
Department of Catty Remarks:
"Finally, Tony Perkins, the head of the Family Research Council, delivered a benediction [for Tom DeLay and his wife] …. 'Father, we pray, your own word over them, that no weapon formed against them would prosper. Lord, that every lion tongue would be cast down …. '"
—"The Ringleader," by John Cassidy, The New Yorker, August 1
Every what tongue? "It was 'lying,'—as in the media not telling the truth," wrote Family Research Council spokeswoman Bethanie Swendsen, in response to Off the Record's inquiry about the quote.
—Tom Scocca
New York Times pundit standings, August 2-8
1. Paul Krugman, score 24.5 [rank last week: 1st]
2. Thomas L. Friedman, 19.5 [2nd]
3. David Brooks, 9.5 [tie—5th]
4. Nicholas D. Kristof, 9.0 [tie—3rd]
5. (tie) Bob Herbert, 0.0 [tie—3rd]
John Tierney, 0.0 [tie—5th]
Bob Herbert wrote from Washington, filing two columns about the physical and spiritual wounds the Iraq war has left on the people who fight it. "For most Americans, these troops—many of them armless or legless, or paralyzed, or horribly burned—are out of sight and way out of mind," Mr. Herbert wrote, profiling a soldier who had been almost totally blinded by a roadside bomb. Neither column made the week's Most E-Mailed list; Paul Krugman topped the chart with a warning to metropolitan Americans that the days of go-go real-estate prices are coming to an end.
— T.S.