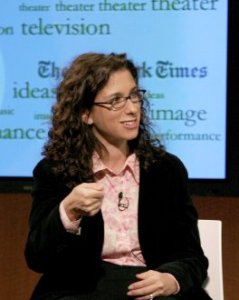 "I can think of a lot of people," Dean Baquet said, "who are more capable than I am to be budget minders."
Mr. Baquet was sitting in his office on the edge of the Los Angeles Times newsroom on July 25, discussing his pending promotion to editor. Five years after the onetime New York Times national editor hopped off the slow-moving career escalator on West 43rd Street to grab a managing-editor slot on the West Coast, he is about to become, at age 48, the top editor at a top-tier newspaper.
And with that job comes budget duty. Last week, Mr. Baquet's current boss, John Carroll, abruptly announced that he was quitting. Mr. Carroll had achieved striking results in his tenure out west: raiding The New York Times for talent, building a 10-to-three edge over the Paper of Record in the number of Pulitzers awarded over the past three years.
But the Tribune Company, the paper's owner, wanted to see more success on the profit margin, not the prize margin. Declaring that he was tired of cost-cutting, Mr. Carroll decided to turn over the paper—and the editorial hacksaw—to Mr. Baquet.
"The truth is," Mr. Baquet said, "the great secret is, over the five years that John and I have run the paper, we have cut a lot, and I think the paper is better—not because of the cutting …. I always want to choke the budget guys who say cutting makes you better, 'cause that's utter bullshit. I just mean a lot of what we did at the paper was not about cutting—it was about emphasizing coverage, it was about making judgments about where we need to put reporters, it was about making the paper more aggressive."
The job is also, Mr. Baquet had said a few minutes before, about establishing the identity of the Los Angeles Times—"trying to get a firmer handle on what makes us different from the other three or four great American newspapers, or half a dozen, whatever the list is that we compete against."
That shifting estimate—does it have three peer papers? four? six?—neatly captures the L.A. Times' position: It is the Big Four paper that can't quite bring itself to say it's a Big Four paper, the most recently arrived and precariously placed member of the ruling class. It's hard to imagine The Washington Post or The Wall Street Journal hedging its standing—to say nothing of The New York Times.
But the L.A. Times is a conscious, and self-conscious, imitator of the established Eastern papers. "The L.A. Times has been a great newspaper for a relatively short period of time," Mr. Baquet said. "If you count it as the Otis Chandler era, that's 30 or 40 years. That's not a lot of time."
"I think Dean and John have been seriously worried over the past couple of years that they would essentially drop out of the major leagues," said New York Times executive editor Bill Keller, Mr. Baquet's old friend and frequent rival. Budget cuts have claimed a 10th of the newsroom staff, and last year the paper gave up its national edition. In its July 26 edition, The New York Times reported that Mr. Carroll's other prize hire, editorial-page editor Michael Kinsley, plans to take a reduced role with the company.
And after an early exodus of New York Times staffers to Mr. Carroll's newsroom, Mr. Keller noted, "the flow has been almost entirely one-way"—back East—including "three or four of the best people that we added to our culture staff."
Yet Mr. Baquet is sticking it out, despite reports in his own paper that the Tribune's tight-fisted ways had tempted him to accompany Mr. Carroll out the door. In a banker-like (or Bradlee-esque) blue-and-white striped shirt with a plain red tie, his feet propped up on the desk, he made the case for his current paper, through thick and thin—perhaps even more so through thick and thin.
"No newspaper in America has been through more turmoil than the L.A. Times over the last—except maybe The Wall Street Journal—over the last 10 years, if you think about it," Mr. Baquet said. "I mean, sure, The New York Times had its Jayson Blair scandal, but look at what this paper has been through. It's the most resilient newspaper in America. It went from, you know, the great halcyon days of Otis Chandler, to Mark Willes, to the Staples scandal, to having The New York Times and other papers raid its best talent. I mean, when I was at The New York Times, I was surrounded by ex–L.A. Times people."
And the paper had gone, Mr. Baquet added, from being the flagship of the Times Mirror Company to being a subordinate property of the Tribune, halfway across the country—"which does something to your sense of self as a newspaper."
He continued: "And it's been through layoffs—not just our layoffs last year, but there were big layoffs during the Willes era. And it just keeps bouncing back."
So Mr. Baquet's take on the state of his paper is a sunny one—literally so: "It's not a laid-back newspaper. I think that's one of the myths that people on the East Coast have about the West Coast. People on the West Coast work really hard too. They just have nicer houses to go home to at night, and the weather's nice."
Is that the recruiting pitch? Enjoy the sunshine and learn from the corporate suffering? How does Mr. Baquet make the sale?
The paper's headquarters is a world away from Times Square—in downtown Los Angeles, with its strangely vacant sidewalks and their assiduous, one-on-one panhandlers. It sits down the hill from the city's new Gehry concert hall; bird-of-paradise flowers bloom outside the cafeteria windows.
The city's lively parts and attractions are distributed the opposite way from New York's—scattered outward, like meteorite ejecta, from a desolate core. "It's just a great, lush, beautiful place to live," Mr. Baquet said. "Get out of downtown and walk around the ocean and go take a look."
Last week, Mr. Keller said to The Washington Post that Mr. Baquet had been "telling recruits there's something in the New York water that makes your penis fall off."
"Our public-relations staff was passing around smelling salts," Mr. Keller said. The emasculation theme, he said, dates back to when Mr. Baquet was national editor and he was foreign editor, and he tried to recruit one of Mr. Baquet's writers to the Nairobi bureau.
"Dean started that joke," Mr. Keller said.
But it was Mr. Keller who uttered it on the record, in all its Freudian glory—not just last week, but, as Gawker pointed out, when he spoke to The Observer about Mr. Baquet's departure in 2000. Young editors destined for New York Times stardom, like Mr. Baquet, were not supposed to abandon The Times, with its carefully calibrated system of limited rewards for limited opportunities. And they certainly weren't supposed to prosper so publicly after bailing out.
Mr. Baquet himself was more circumspect about the penis talk. "That's a running inside joke," Mr. Baquet said. "I'll tell him, I'll use anything it takes. You know—I'll use the water.
"It's true," he added.
Quickly, he got back to the subject: "No—you know, my pitch is, if you come to the L.A. Times, you can have a lot more impact. That if you are an editor or a reporter at the L.A. Times, it's a paper that's growing, that's experimenting, that's trying to do different things, and a really good writer can come in here and just have more impact from the first day out.
"I don't have anything bad to say about The New York Times," Mr. Baquet continued. "I think it's a great newspaper. But it's built. And because it's built, it's harder to just do different things. I mean, I can walk out now and by tomorrow create an investigative team on metro. It's harder to do that at The New York Times.
Isn't that a bit like the pitch that applied in Mr. Baquet's own case?
"Yeah," Mr. Baquet said. "Yeah. Yeah, without question …. I love The New York Times—I never thought I'd leave The New York Times when I was there. But for me it was, you know, come to a place … where you could really sort of do hard-hitting stuff, where you could change things pretty quickly."
Through his glass office wall, Mr. Baquet spotted Mr. Carroll passing and waved him in. "I'm trashing my predecessor," he told Mr. Carroll cheerfully. "I'm using the Howell Raines …. I'm trying to raise the metabolism and I want to fix all the screw-ups."
At The New York Times, turmoil can't help but have an opera buffa quality: Should a Howell Raines take a tumble, there's a Bill Keller waiting in the ranks of patient, dutiful editors to step in and take the helm. If the Los Angeles Times gets chopped beyond endurance, there's no clear limit to how bad things could get.
But the important thing, Mr. Baquet said, is that newspapering is not a losing proposition. "It's too bad that the conversation about newspapers has been dominated by people who say we're dying, because I'm not sure that's true," he said. " … I ran into a neighbor—stop me if I'm running on here—I ran into a neighbor this weekend who was congratulating me on becoming the editor, but said, 'You gotta—it's going to be really tough turning around the profit situation of the paper.'
"And I said, I told him what the profit margin of newspapers was these days, and his jaw dropped. Because we're being treated like we're basket cases …. We make tons of money. All big newspapers—not all, but most big newspapers—make tons of money."
The trouble is with companies that are making 10 or 15 percent profits each year and want to make 20 or 30 percent.
"At some point," Mr. Baquet said, "newspaper companies are going to have to debate what the right profit targets are."
Till then, though, the L.A. Times can't rise above the general demands of the industry. That gives the paper's resilience a larger significance, Mr. Baquet argued. Of the big four papers, he said, "we're the only one that is not controlled by a family. And that puts tremendous pressure on us. So in a lot of ways, our future says a lot about the future of newspapers."
That is, the paper is a business, trying to survive on business terms alone. "We don't have Arthur [Sulzberger Jr.] or Donald Graham protecting us for reasons that are not just financial," Mr. Baquet said. "I mean, those guys have to respond to the market, but those guys have other reasons to protect the quality of their [newspapers]. We don't have that kind of protection. We have to be that kind of protection for ourselves."
That goes for personnel, too. By the act of staying and taking charge, Mr. Baquet is setting a tone for the paper. When The New York Times comes raiding, the Los Angeles Times will defend itself. Despite obvious "rising anxiety" in the Los Angeles newsroom, Mr. Keller said, "There have been a couple of occasions when we've gone after people at the L.A. Times and Dean has counterpunched and held on to them."
"I never saw it as an L.A. Times–versus–New York Times raiding operation," Mr. Baquet said. "I just saw it as going after talent. And to be frank, there's an argument that I'd rather get talent from papers other than The New York Times right now, anyway …. They're probably ahead most recently, but I wasn't—I'm not going to keep score. I mean, I don't think we've made a better hire than Ellen Barry [from The Boston Globe], or David Zucchino from The Philadelphia Inquirer or Charlie Ornstein from The Dallas Morning News."
But will the plundering go the other way, just for self-defense? "I'd like us to look with equal hunger at each other's staffs," Mr. Baquet said. "And I'd like to dine as often as they do, if anything, just to protect myself. But that's all."
"I never thought after finishing at Arts and Leisure I would have continued a relentless climb up The Times' hierarchy," Jodi Kantor said. "I knew I wanted to report. Reporting for The Times had always been something that was attractive to me, and I hoped I would be able to do it."
Ms. Kantor was speaking by phone July 25, a day before she would finish her final close as editor of The New York Times' Arts and Leisure section. Earlier that day, she had assembled boxes to pack up her office—decorated with her low black chair and long gray couch—for her new destination: a cubicle in the Times' third-floor newsroom.
Former Times editor Howell Raines had plucked her to helm the section at the tender age of 27, after she'd served for two years as editor at Slate's New York office. Three days before her interview with The Observer, recently appointed culture editor Sam Sifton wrote a memo to the staff telling them that Ms. Kantor would be stepping down from the section.
Ms. Kantor's final day in the department will be July 29, after which she will begin a reporting position on The Times' "The Way We Live Now" beat, joining reporters Amy Harmon and John Leland on the pop-sociology beat inaugurated by former Times culture czar Adam Moss.
According to a source familiar with the proceedings, The Times has offered deputy Arts and Leisure editor Ariel Kaminer the job, but Ms. Kaminer is still considering other opportunities at the paper.
Ms. Kaminer declined to comment on the offer.
The way things go at The Times, it's hardly surprising that a young editor, brought in at a high level to bring freshness and energy, would have to start at the company boot camp before moving up the ranks or into another department. (What would all those Times lifers, those Arthur Gelb types who started as copyboys, say?!?) So her enlistment in the reporting corps is hardly a surprise.
But Ms. Kantor dismissed the suggestion she was pressured to follow a well-trodden Times path of racking up bylines before returning to West 43rd Street as an editor.
"I just [don't] want to give you, or anyone else, the impression that there's still some sort of mandatory Times career checklist, or that anyone here has lectured me what I have to do next," Ms. Kantor wrote in an e-mail. "Because things here seem freer and more flexible than they've ever been. My colleagues have even stopped making bat mitzvah jokes. I think."
Mazel tov!
Ms. Kantor said she had been considering the decision to don a reporter's hat for much of the past year, and had been quietly meeting with editors around the paper discussing a possible fit. Staffers inside the culture department said Ms. Kantor had let her reporting and writing ambitions be known in the department.
In May, managing editor Jill Abramson told Ms. Kantor she could join the paper's "Way We Live Now" beat, Ms. Kantor said, and she accepted.
Mr. Kantor said she originally planned to leave Arts and Leisure in December before going on maternity leave, but she took Ms. Abramson up on her early offer. Part of her decision to become a reporter, Ms. Kantor said, was influenced by her looming motherhood.
"At Arts and Leisure, not only do you get home at 11:00 or midnight, but I couldn't imagine never seeing my child or dragging my poor kid to all those events," she said, adding: "I don't think Broadway patrons would appreciate my baby crying in the middle of a dramatic climax."
Ms. Kantor said her move was not the result of internal politics, rather, part of her personal development as a journalist.
"This is about wanting a different life as a journalist, and a different life at the paper," Ms. Kantor said.
—Gabriel Sherman
In January, former Condé Nast editorial director James Truman debriefed The New York Times on his resignation of the post. The company's decision to veto his plans to edit a fine-arts magazine, he told the newspaper, had been "a huge disappointment."
Now, Domino, Condé Nast's home shopper, is adding an art feature to its monthly line-up.
The four-page entry, appearing in September's issue, informs readers "What You Need to Know to Start Shopping for Prints," and includes such service primers as "understanding the market." Prints from such artists as Jeff Koons, Sol LeWitt and Brice Marden at multiple price points appear against a stark white background.
But if Mr. Truman's had conceived an homage to the world of fine art, Domino editor in chief Deborah Needleman's concept is—well, different.
"Art is another form of shopping," Ms. Needleman said by phone July 25. "It's not like buying a toaster oven, but it's not that different, either."
Ms. Needleman said that her magazine's monthly arts coverage will aim to "demystify" art in the same way the magazine makes home decorating simple.
"I feel like the art world tries to maintain this mystique," she said. "It's particularly apparent when you go into a Chelsea gallery and there's this big lie they're propagating, like they're pretending they're not selling stuff. They make you feel bad for just looking. Those gallerinas are there, but I don't know what they're there for."
Ms. Needleman said her decision to increase arts coverage had no connection to Mr. Truman's failed efforts to launch an arts magazine at Condé Nast.
"I think people are interested in art, I think it's a worthy topic. James was around when I was doing this. I was well aware there was that magazine percolating. We never talked about that magazine, it was a non-issue," she said.
Next month, Ms. Needleman said, Domino is doing a feature on custom-made animal portraits; silhouettes featured start at $25, and at the high end, painted portraits for $200.
—G.S.
New York Times pundit standings, July 19-25
1. Frank Rich, score 24.0
[rank last week: 1st]
2. Paul Krugman, 18.5 [4th]
3. (tie) Maureen Dowd, 13.0
[no rank]
Thomas L. Friedman, 13.0 [3rd]
5. David Brooks, 8.5 [tie—6th]
6. Bob Herbert, 8.0 [5th]
7. (tie) Nicholas D. Kristof, 0.0
[tie—6th]
John Tierney, 0.0 [tie—6th]
Maureen Dowd makes a special Sunday appearance to write an obituary for her mother—and promptly reappears near the top of the standings. Watch out, fellows: Book leave is over soon.
—T.S.