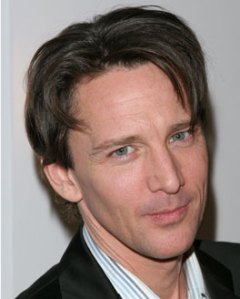 In Manhattan, it's no secret that politics and real estate can be brutal. Yet Public Advocate candidate Andrew Rasiej has kept busy with both, recently purchasing a luxury condo on Lafayette Street for $2.265 million.
The tech-savvy Mr. Rasiej is hoping to beat out front-runner Betsy Gotbaum for the Democratic nomination on Sept. 13, and has been active in championing a very unique campaign proposal: providing New York City residents with low-cost wireless broadband Internet capabilities.
Outside of politics, Mr. Rasiej has been buying and renovating property for most of his adult life. However, with the primary only a week away, he admits that it's nice to have a sleek apartment to return to after a long day on the stump.
"I decided to live on Spring and Lafayette [to] simplify my life a little bit while I run for office," said Mr. Rasiej. "Owning a house—even though it has great rewards—does require more time and work."
Regardless of the final returns next week, Mr. Rasiej will hold onto his new pad in the recently renovated East River Savings Bank building, which he purchased through Maria Lopez of Prudential Douglas Elliman. The 1,770 square-foot corner apartment includes two bedrooms, three bathrooms, and 16 windows.
In addition to the apartment's "great light and spacious rooms," Mr. Rasiej adores the trendy neighborhood, which he describes as the "next major frontier in lower-Manhattan real-estate."
Built in 1924, the Beaux-Arts building was designed by architect Cass Gilbert, who is also responsible for the Woolworth Building and the United States Customs House. The 14-story building was converted into condos by developer Shaya Boymelgreen in 2004. Attractively situated on the cusp of Soho and Nolita, the landmark building now includes 40 units.
While Mr. Rasiej is certainly more widely seen in the pages of the Metro section, he has made quite a bit of real-estate news in the past year.
Five years ago, he purchased a West Village townhouse and gut-renovated it.
"The last project was unique, because it was an old carriage house on a prime West Village street," said Mr. Rasiej. "I had a unique opportunity to build a one-of-a-kind home with a three-car garage and three gardens."
Apparently, the renovation was attractive enough for at least one celebrity. Last summer, actor Will Smith rented Mr. Rasiej's four-story townhouse for $60,000 a month while the he was filming an upcoming movie in the city, according to the New York Post.
Then, in mid-April, Mr. Rasiej sold the 25-foot-wide townhouse for $8.95 million. Not too bad, considering that he'd purchased it for $2.12 million—thereby quadrupling his investment in only five years.
As both an Internet entrepreneur and a community activist, Mr. Rasiej is no stranger to New York City neighborhoods. Among his many accomplishments are founding the music venue Irving Plaza and spearheading a program to bring technological innovation to public-school students.
"One of the pleasures of living in New York is that it has lots of different neighborhoods with a fantastic selection of special buildings," he said. "If you spend a lot of time walking around the streets of New York, occasionally you come across diamonds in the rough."
However, pending the election returns, Mr. Rasiej will wait before starting another massive renovation project.
Although he is well known for juvenile film roles, actor Andrew McCarthy obviously has a penchant for antiques.
He recently sold his 161-year-old Bedford Street townhouse for $3.25 million, according to deed-transfer records.
"It had wonderful original details," said listing broker Liz Dworkin of Eychner Associates Inc., who also represented the buyers. The unique West Village townhouse didn't last long on the market, getting snatched up in only a few weeks for the asking price.
The four-story townhouse, which Mr. McCarthy has lived in since the late 80's, featured original moldings and mantles, high ceilings, seven wood-burning fireplaces and a garden. The ground floor includes a separate entrance.
"It had great charm," said Ms. Dworkin. "Because it faced east and west, it also had great light."
The 19th-century townhouse includes three bedrooms, including a master bedroom and bath occupying the entire fourth floor.
The 42-year-old actor first achieved fame after starring in the 1980's classics St. Elmo's Fire and Pretty in Pink, where he appeared alongside members of Hollywood's Brat Pack, which included his co-stars Molly Ringwald, Emilio Estevez, Ally Sheedy and Judd Nelson. Although best known for those iconic coming-of-age roles, it should be noted that Mr. McCarthy has appeared in at least 40 films.
Through his management, Mr. McCarthy didn't return calls for comment.
Two years ago, veteran sportscaster Warner Wolf signed a contract on a luxury condo on Riverside Boulevard for $2.1 million, according to deed-transfer records. Since it was a new construction, these things take time: It was only a few weeks ago that Mr. Wolf finally closed on the apartment, which had originally listed for $2.283 million.
The 1,883-square-foot condo includes two bedrooms and two and a half bathrooms. The kitchen features top-of-the-line appliances.
The Costas Kondylis–designed building is one of several developed by Donald Trump on the Upper West Side. The 31-story building features a roof garden, a landscaped courtyard and a sunken terrace.
Chock-full of amenities, the white-glove building includes a health club with two pools, a children's playroom, a party room and even a video-screening room where Mr. Wolf can bellow his famous catch phrase, "Let's go to the videotape!" (Not surprisingly, that was also the title of his 2000 autobiography.)
Let's hope Mr. Wolf has more luck than he did several years ago in a high-end Tribeca condominium.
Along with celebrity buyers that included actor Billy Crystal and Martha Stewart's daughter Alexis, Mr. Wolf purchased a three-bedroom apartment at 27 N. Moore, which was being converted to a luxury residence called the Ice House.
A couple of years later, Mr. Wolf and several other unhappy residents filed a lawsuit claiming that the building's developer, Jack Lefkowitz, performed haphazard construction work, including inadequate finishes.
In February 2002, a settlement was a reached that granted the condo board control of 6,000 square feet of commercial space. Despite the favorable settlement, Mr. Wolf sold his 3,642-square-foot apartment for $4.45 million a year later, pocketing $2 million in the process.
The 67-year-old sportscaster is a living legend in New York sports, with over four decades of broadcast coverage. It was in 1969 that he first uttered his memorable catch phrase, during a tape malfunction while watching a Warriors-Bucks game. For decades, Mr. Wolf appeared on the 11 p.m. local news on Channel 2, the CBS affiliate. After a network shake-up in 2004, he switched back to radio and is currently appearing on WABC-770 AM's morning show, Curtis and Kuby, and also on ESPN radio.
Mr. Wolf couldn't be reached for comment.
Recent Transactions in the Real Estate Market
45 Barrow Street
Four-story, 2,940-square-foot townhouse.
Asking: $2.65 million. Selling: $2.90 million.
Time on the market: seven months.
Taxes: $10,375 per year.
THIS OLD HOUSE Although working in high finance, the couple who purchased this 19th-century townhouse must also have a penchant for history. "You're talking Gangs of New York era," said Brett Baccus of the Corcoran Group, who represented the seller, a single corporate-communications professional. He had lived in the historic house for over two decades and was looking for something smaller. Although a relic of the city's past, not everything in the house is that old; it had been architecturally redone in 1991. With almost 3,000 square feet of interior space, the 10-room townhouse is currently configured with an "English basement" that could be used as a rental. However, the new buyers will follow their newly married hearts and convert the place back to what it once was many years back: a single-family home. Dee Simonson, also of the Corcoran Group, represented the buyers.