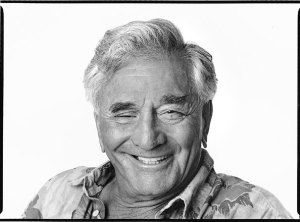 We'll Skip the Chipotle Hand Roll, Thanks!
"A Manhattan restaurateur grinned in court yesterday as a prosecutor accused him of being the frequent flasher who's been exposing himself to women on the subway.
"Dan Hoyt, 43, seemed unconcerned after being arraigned in Manhattan Criminal Court on four counts of lewd conduct and released on $5,000 bail. Asked afterward about the charges, Hoyt said, 'It's a misdemeanor.' Hoyt, a co-owner and chef at Quintessence restaurant, could face a year in jail if convicted. Four women have ID'd him as the subway masturbator, sources said. Hoyt was arrested a decade ago on a similar charge and later pleaded guilty to disorderly conduct. He did two days of community service."
—The New York Post, Sept. 2, 2005
Zagat 2005 Restaurant Survey listing for Quintessence:
566 Amsterdam Ave. (bet. 87th & 88th Sts.), 212-501-9700
353 E. 78th St. (bet. 1st & 2nd Aves.), 212-734-0888
263 E. 10th St. (bet. Ave. A & 1st Ave.), 646-654-1823
"Live food" is the concept at this über-"healthy" trio where "adventurous" diners dig into the "extraordinarily creative" "all-raw, all-vegan" cuisine; though it's "not for the timid" (who find it "weird" and "tasteless"), fans "feel renewed after eating here."
Penguin Prediction
"Now that March of the Penguins has been such a sensation, I predict we'll see those penguins in future movies—especially the one with the extending neck," says film buff Abel Corde.
—Sparrow
Dear Guy
Guy is a 38-year-old New York man who has had several successful long-term relationships. You may send your queries to DearGuy@observer.com.
Dear Guy,
I met a guy in Gourmet Garage a couple of weeks ago (we both were going for the Jerusalem artichokes at the same time), and we chatted for a few minutes and then went out for a drink. He's tall and wears wire-rimmed glasses, went to Yale, works at an ad agency and seemed to be an all-round great guy. However, after going out on a few dates with him, I've discovered he's got some weird fetishes that make me really uncomfortable. He's sort of obsessed with joints (elbows, knees, shoulders) and likes fruit to be included in our lovemaking. I'm 41, single, and this is the first time I've met a really great guy who makes me laugh (and cooks a mean omelet). Is there a way I could persuade him to give some of these fetishes up, without asking him to change himself?
Sincerely,
Strange Fruit in Stuy Town
Dear Strange Fruit,
You're crazy!
Sincerely,
Guy
Dear Guy,
I've been having a flirtation with this guy at work for years. We're both traders and work long hours in close proximity and sometimes like to blow off some steam together. Nothing has ever really happened between us because I knew and respected the fact that he had a serious live-in girlfriend. A few weeks ago, he told me that they had split and just had to work on the logistics of apartment, custody of dog, etc. However, he still refuses to give me his home phone number, and when we meet he'll only come to my place and never spends the night. I have a sneaking suspicion he's not being straight with me, but I don't want to say anything because he always complains how suspicious his ex-girlfriend always was. Do you have any advice?
Signed,
Waiting in Wall Street
Dear Waiting,
You're crazy!
Sincerely,
Guy
Dear Guy,
I was watching a PBS special the other night about a kind of gay man referred to as a "bear"—a very macho kind of queer who love mustaches, beards and chest hair; a common phrase among them, apparently, is "The man and the bear, the hairier the better." My husband has a luxurious and sexy mustache (people think he looks like Tom Selleck) and has a group of motorcycle friends that like to ride to Albany together on weekends. What goes on at these "guys weekends" is never really discussed with me, and I always try to give my husband his privacy. But now I wonder: Is he a bear?
Sincerely,
Un-Bearably Confused in Brooklyn Heights
Dear Un-Bearably,
You're Crazy!
Sincerely,
Guy