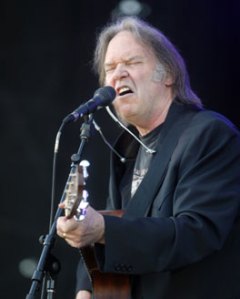 Forget the autumnal equinox. Fall begins on Oct. 1 with the Across the Narrows music festival, or (as I like to call it) Death to the Siren Music Festival. Headlined by Beck, the Pixies, the Killers and Oasis—we all make mistakes—it is four large concerts over one weekend at both Keyspan Park in Coney Island and Richmond County Bank Ballpark in Staten Island. Only in this configuration would Gang of Four, Interpol, Belle & Sebastian and Built to Spill be considered openers, and British Sea Power, Doves and Death From Above 1979 the openers of openers. Yet from this constellation of bands and performers it is but a hop, skip and jump to the most highly anticipated albums of the fall.
In fact, the beginning of October is like some hipster Hanukkah with the convergence of Across the Narrows and so many well-hyped albums slated for release on Oct. 4. On that Tuesday, the new Franz Ferdinand, You Could Have It So Much Better; the new Broken Social Scene, eponymously named; the new My Morning Jacket, Z; and the American release of the Go! Team's Thunder, Lightning, Strike will be available for—legal!—public consumption. Some heads will pop; there will be rioting at Other Music. The international line-up—Franz Ferdinand is from Scotland, Broken Social Scene from Canada and Go! Team from England—plus My Morning Jacket (from Kentucky) is looking to turn indie stardom into commercial success, notches in their belts into money in their wallets. Along similar lines, the Canadian indie-pop sensations the Constantines, with their gruff, punk-like delivery, will look to firm up their American footing on Oct. 11 with Tournament of Hearts.
And Oct. 4 still keeps on giving. Fiona Apple has finally found something that takes longer than reading the full title to her last album: putting out a new one. Extraordinary Machine has been over five years in the making. She's had label problems, producer problems, Internet problems—her album was leaked—and, well, her own "problems," I am sure. In a perfect world, Ms. Apple would hop on a bus with Sinead O'Connor, whose new album Throw Down Your Arms comes out on the same day as hers, and Liz Phair, whose most recent foray into pop, Somebody's Miracle, also arrives on that Tuesday, and they would tour the country. It would be like the Lilith Fair, but angrier.
Indie-pop crossovers also leave their mark on the fall. Sept. 27 brings the release of Jacksonville City Nights, from the frighteningly prolific, if not overbearing, Ryan Adams. (It's his second album of the year.) On the same day, one can hear the official debut of Wolf Parade: Their Apologies to the Queen Mary has been floating around on the Internet for some time, and true to their pedigree—they've been touted by Modest Mouse front man Isaac Brock—it is a watered-down homage to the already-watered-down Modest Mouse. To find the real torchbearers, one need only look out for Minus Story's sophomore effort, No Rest for Ghosts (Oct. 11). Incidentally, Sun Kil Moon, the pseudonym for former Red House Painters front man Mark Kozelek, serves up a real homage to Modest Mouse with Tiny Cities (Nov. 1), an album of M.M. covers.
Then there are the bands that will never cross over, and thank God for them. Electronica's Broadcast try to make good on the promise of Ha Ha Sound with their fourth album, Tender Buttons (Sept. 20). Likewise, Brooklyn's Panda Bear and Avey Tare, a.k.a. Animal Collective, attempt to make their hometown proud once again with Feels (Oct. 18), the follow-up to their critically acclaimed Sung Tongs. The soothing retro sound of the Clientele will fill headphones on Oct. 11, when their third full-length album, Strange Geometry, is released. And critical darlings the Fiery Furnaces will continue to push the boundaries of garage rock with Rehearsing My Choir (Oct. 25), while hip-hop alchemists Why? deliver Elephant Eyelash (Oct. 4), another attempt at genre-killing.
Among the bands in the 'We Thought You Guys Were Dead, in Rehab or Had Become Born-Again Christians' category, power-pop progenitors Big Star have returned from a long trip down the rabbit hole with their first studio album in 30 years, In Space (Sept. 27). The boys from Memphis have yet to have a good first run; none of their first three albums sold over 4,000 copies. With help from half of the Posies, they hope to change that.
If there was any doubt that post-punk is alive again and kicking, consider some old bands that you're probably surprised are doing the same. Both Echo and the Bunnymen and The Fall have released albums this September, Siberia and The Fall Head's Roll respectively. And in October, Gang of Four will unveil Return the Gift (Oct. 11), a re-recording of some of their old classic tracks.
And, unbelievably, Neil Young keeps rockin' in a semi-free world after undergoing an operation for an aneurysm in his brain. He recorded eight of the 10 tracks for Prairie Wind (Sept. 27) days before the surgery. When asked by NPR's Scott Simon if he did it then because he thought he might not have the chance afterwards, Mr. Young replied, "I always feel like I have to lay down all the songs because I might not get a chance." Still hard-core!
The only thing left is music for the aural masochists. Ponder the philosophical implications of both Ashlee Simpson's I Am Me (Oct. 18), her second album, and Santana's All That I Am (Nov.1). Either way, both titles sound like threats. And for the religiously confused, there's always Madonna, who (far from being a virgin) still wants to destroy all that you hold sacred. Her Confessions on a Dancefloor comes out Nov. 15. Perhaps we should tell her that a Jew doesn't go to confession. But Atoning on Yom Kippur hardly makes for a better title.