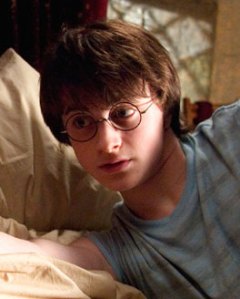 The story goes that when he was being wheeled into the brain surgery that led to his death, the legendary jazz drummer and big-band icon Buddy Rich was asked by the attending nurses if he was allergic to anything. "Yes," he barked, rising from his gurney, "country music!" Since I pretty much feel the same way, it's difficult to appreciate all of the thumping twang that pours out of Walk the Line, the new biopic about the troubled songs and hardscrabble times of Nashville's man in black, Johnny Cash. But it's not the music that disappoints. It's the curious fact that for a man so revered, a movie about his life should be so unexceptional. After it premiered at this year's Toronto International Film Festival, one wag called it "a perfect example of how to make genius look mundane."
Too bad we've seen what marvels can be distilled from using real people as thematic material, in movies like Ray, Capote and Kinsey, to name a trio of recent triumphs in the biopic genre. The trouble with Walk the Line is that it lacks the drama to keep us riveted and involved. It comes alive only when Joaquin Phoenix (as Johnny Cash) and the delectable Reese Witherspoon (as his second wife, June Carter), dump their scripts, grab their guitars and belt out the Johnny Cash songbook. They're both excellent, and do some mighty fine singing, too.
But where is the conflict that makes us care if they win or lose? The rags-to-riches saga of country-blues-rock star Johnny Cash follows a predictable pattern: poor childhood, abusive father, struggles with insecurity and substance abuse, and the long pursuit of perky June, who resisted him for years. He was a womanizing, pill-popping drunk, and so what? That just makes him a stock character. Not so different, in fact, from Ray Charles, but director Taylor Hackford and star Jamie Foxx did so much more to bring that story into focus than director James Mangold has done here. We get the rough Arkansas adolescence in 1944, the long days of picking cotton in 104-degree heat, the guilt over the accidental death of his brother, the escape that came with a stretch in the U.S. Air Force in Germany in 1952, the miserable first marriage in Memphis while working as a door-to-door salesman to support his wife and baby, the first music gigs in Texas (sponsored by Purina poultry and livestock feed), the early concerts with Elvis, Roy Orbison and Jerry Lee Lewis.
By 1958, Cash's emotional and financial troubles found him lost in a dissipated haze of girls and drugs, fueled by an unrequited obsession with June Carter, already a country star with two failed marriages behind her and no intention of getting involved with another loser. Flirting with each other while hiding their growing feelings offstage, then exploding with chemistry in the spotlight, their love story was a tortured one and, I'm sorry to say, not entirely cliché-resistant. The crux of the film is Cash's downfall, and then the way he pulled his life together and found redemption with June's help. In 1968 they were married, and they played and loved together for the next 35 years. (The woman who saved his life died in 2003.)
According to the film, contrary to the publicity that overshadowed his life, Cash was arrested only once, for hiding drugs in his guitar. He never did time in Folsom Prison, although the famous "live" concert he recorded there against the wishes of Columbia Records is briefly shown. Mr. Phoenix shows some of Cash's dark, dangerous appeal, but he's saddled with a disjointed, simplistic script that reins him in every time he plunges out of the starting gate. Ms. Witherspoon, as the vivacious daughter of country music's First Family, is larky, touching and vibrant. Unfortunately, every time the two stars come close to communicating, the film cuts to Cash's unstable distractions with barbiturates, amphetamines and groupies. Settling for a polished shine instead of the gritty edge that would have given it more substance, the film fails to explain why Johnny Cash was considered the pioneer outlaw of country music. He seems neurotic but tame to me, and strikes no new chords in Walk the Line.
Goblets of Ire
First sentence of the press notes at the critics' screening: "Difficult times lie ahead for Harry Potter!" You can say that again. In Harry Potter and the Goblet of Fire, the fourth and most boring entry in the franchise, Harry and pals battle not only the dark side, but the horny side. As Harry turns 14, 16-year-old Daniel Radcliffe is pushing the envelope. With hairy legs, a bulge in his pants, an Adam's apple and some odd makeup that proves even wizards get acne, the evidence indicates that as Harry and his pals start a new year at Hogwarts, they have become hormonally challenged before their time.
That's not all. For one thing, the new movie runs over two hours and 30 minutes, which is entirely too long for adults and out of the question for children. It is also so pretentious, convoluted and confusing that grown men were standing around in groups after it ended, asking, "Did you understand it?" and, more bluntly, "What the f— was that?" Worst of all, this movie is so violent, you'd have to be a sadist to send children off to watch the ghastly things that Harry is subjected to here. Stabbed, burned, beaten and tortured, with corpses piling up around him in every scene, Harry never sustains a bruise and never breaks his glasses, but still.
Of course, Harry's never-ending search for the monstrous Lord Voldemort continues. This evil villain has been killed off so many times there is nothing left but Swiss cheese, but he returns, surrounded by henchmen chanting like the Ku Klux Klan. He's also been played by so many actors we wouldn't know him if he rang the bell pretending to be the welcome wagon. (This time, the thankless job goes to Ralph Fiennes.) But I'm getting ahead of myself. Still suffering from blinding migraines that produce nightmares of the future, Harry and his fellow witches Ron (Rupert Grint, who finds out girls can do more than turn boys into mice) and Hermione (who sports cleavage already) are temporarily distracted by the Quidditch World Cup, a cross between Disney World and a Renaissance fair, with a magic show on flying broomsticks. The party is ruined by a fire set by the maniacal Death Eaters, Lord Voldemort's conehead slaves, who haven't been seen since the night he murdered Harry's parents 13 years ago.
Back at school, safety is in short supply when Professor Dumbledore (Michael Gambon) announces that Hogwarts will host the Triwizard Tournament, a series of dangerous, life-threatening magic competitions that will determine the greatest student champion in the world over the age of 17. From the imposing goblet of fire in the title, three names will spew forth, determined by the gods. Although Harry never entered his name and is too young to compete anyway, his name mysteriously belches out of the flames, breaking all the rules and making four contestants instead of the traditional three. His own resentful classmates turn against him, accusing him of arrogance and vanity. Ron passes out badges that say "Potter Stinks!" Terrified, Harry has no choice but to compete. (By this time, I was looking at my watch—another hour and a half to go.) Whoever put Harry's name in the goblet wants him dead, and the rest of the movie spends an inordinate amount of time trying to figure out who did it. Yawn.
Bring on the tasks. First, Harry must face a fire-breathing, flesh-eating dragon and steal its golden egg without being chomped or burned alive. Next, Harry must strip down to his bikini and save his friends from becoming underwater bait for killer mermaids and giant calamari. The third challenge is a horrifying maze in which everything changes shape and Harry is ripped, shredded and torn, spurting enough blood to give children screaming nightmares. But this movie threatens never to end: Lord Voldemort returns from Hell in a cemetery surrounded by coneheads, Harry's one-eyed mentor (Brendan Gleeson) is taken over by the Death Eaters, and somehow everyone miraculously shows up fresh as daisies for Graduation Day. Here, at last, is a spark of hope: graduation! Does this mean the end of all this twaddle? Get real. Not while there's all that weekly allowance money just waiting to be forked out of all those adolescent pockets into J.K. Rowling's bank account.
O.K., I confess: I'm too old to properly assess any more adventures of Harry and his computerized enemies. None of it would make much logical sense even to Margaret Hamilton. I've grown weary of all the jack-o'-lantern grins and Halloween costumes. And although Steven Kloves, a fine writer who is trashing his talent all the way to the bank, is still turning out the scripts, the directors just get worse. Chris Columbus directed the first two, and Alfonso Cuarón hopelessly misguided the third. Goblet of Fire is in the calloused hands of Mike Newell (Enchanted April, Four Weddings and a Funeral), who may have a unique way with adult comedy, but who seems to positively hate children. There is precious little humor here, and no sense of timing, cohesion or control. The attempts to give everyone a love interest, including Hagrid the hairy troll, just squirm with embarrassment. I'd like to put one of Maggie Smith's spells on whoever decided romance was the antidote to trick or treat.
"Dark and difficult times lie ahead," Professor Dumbledore announces ominously at the end, with a promise in his voice of things to come that sounds more like a threat. This is where I came in. And exactly where I want to get off.
Mother-Son Act
Real talent, subtlety, grace and craft are in such short supply in today's music that when all four qualities are found in one cabaret act, I am tempted to genuflect. That's why I urge you to experience the abundance of riches in the Algonquin's Oak Room this week, where veteran vocal stylist Sandy Stewart and the brilliant jazz pianist Bill Charlap are creating an ambiance very close to ecstasy. Laid-back but never sleepy, this marvelous duo swings on Valium on "Taking a Chance on Love," then rocks with finger-snapping rhythmic fury on a cornucopia of Gershwin classics that take your breath away. Her voice and his piano are the best cold-weather autumnal combination since hot cocoa and melted marshmallows. Her throaty whisper and his elegant keys talk to each other. Well, why not? She's his mom, and they've been communicating since he was in diapers. A singer's singer, Ms. Stewart delicately bends notes with exquisite phrasing—cautious, careful, but never remotely tentative. Sipping each stanza like a hot drink, she acts out the subtext of "It Might as Well Be Spring" with the moment-to-moment technique of a Method actress.
When she leaves the stage momentarily, Mr. Charlap's piano wizardry is a show in itself—changing chords with humor, building each line in the Rodgers and Hart classic "The Blue Room" with a quiet, progressive climb to a stunning final chord, then blending Cole Porter's "It's All Right with Me" with Rimsky-Korsakov. From Jerome Kern's "Remind Me" to Alan and Marilyn Bergman's "Where Do You Start?", the thrilling control of Ms. Stewart's instrument—without any show-off pyrotechnics—is an education in how to break a listener's heart. Separately, they're as good as it gets. Together, this rapturous team offers the kind of through-the-keyhole musical intimacy that is unsurpassed in the New York cabaret world. This is profound. This is magic. This is your homework assignment. Rush to the Algonquin, and learn something you won't forget.