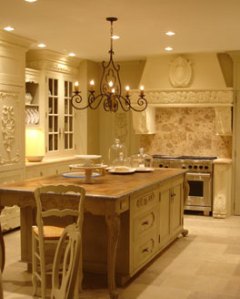 Since Oct. 20, interior-design aficionados (and nosy neighbors) have been plunking down $25 to get a rare peek inside the 12,400-square-foot limestone mansion at 9 East 67th Street to see what they've done with the place.
"They" are the designers invited by the American Hospital of Paris Foundation to decorate 21 of the house's rooms for public viewing, with the proceeds from ticket sales going to the hospital's charity fund.
But when the doors of the mansion slam shut on Nov. 20, Russian-born real-estate investor Janna Bullock hopes that someone will pay a lot more to get in again. She's put the refurbished five-story building between Madison and Fifth avenues on the market for $29 million with Shel Joblin and C.B. Whyte of Stribling and Associates.
And though her donation of the house to the American Hospital of Paris for the month seems generous, her generosity could pay well: She bought the place through a corporate entity for $10 million—and only last April.
For the $19 million she hopes to make, Ms. Bullock has gotten a team of designers to gussy up the place and show it off for free.
It's happening more and more with expensive townhouses on the Upper East Side: the Showhouse Flip.
It may sound easy, but it wasn't. Ms. Bullock's efforts began well before the ink dried last April on her deal to buy the mansion. There were 14 months of ups and downs before her own massive renovation on the house began last spring.
"It was quite an ordeal, and I followed it all the way to the end," said Mark Baum of the Corcoran Group, who represented the seller along with his colleague, Carrie Chiang.
Mr. Baum first discussed selling the townhouse three years ago with the occupant and partial owner, lawyer Stuart Shaw.
A legal battle later ensued over who would take home the money from the sale of the house, which was part of an inheritance bequeathed by the late Margaret Shaw Miller. Lawyers for Mr. Shaw's sister, Denise Schure, and his brother-in-law, Louis Schure, soon arrived to duke it out; midway through the lengthy transaction, lawyers for his estranged brother, David Shaw, a convicted sex offender living in California, popped up to complicate things.
By early 2004, Ms. Bullock seemed close to a deal to buy the 25-foot-wide townhouse for $9.5 million, and an offer was accepted by February. All that was left was to buy off the building's one rent-stabilized tenant—which meant tacking another $400,000 onto the price.
By September, there was still no contract signed, and Ms. Bullock upped her offer to $10 million in an effort get things moving. By early January 2005, the Corcoran brokers' exclusive deal to sell the house expired, and Mr. Shaw took Ms. Bullock and her brokers to court to try to get out of the deal. He presented three contracts of sale to the judge (for more than Ms. Bullock's $10 million), but Ms. Bullock won and was ruled the rightful buyer of the house. The closing date was set for three months later, and on a harried spring day a $10 million check—obtained from the bank in a downtown Pathmark—was handed to Mr. Shaw.
"I put too much time into it," said Mr. Baum. "I would have paid money to keep this deal alive." Fortunately for the broker, he never had to make such a drastic move. Mr. Baum left the protracted sale with a nice commission—and a trophy! Last month, at REBNY's annual awards ceremony at the Puck Building, the sale of 9 East 67th Street was voted a runner-up for the Residential Deal of the Year. Mr. Joblin and Ms. Whyte also shared in the honor, having represented Ms. Bullock throughout the process.
Now they had little more than a summer to turn the building, which had been split into 13 apartments and was looking a little rickety, into a showhouse—and a property worth a lot more than the cost of renovations to Ms. Bullock. As many as 200 workers were employed on the site at any one time between April and last month. It's now being offered as a single-family mansion with seven bedrooms and five full baths.
"Every detail is considered by the designer to make it what it is," said Charles Patteson, the showhouse organizer, who has been producing events like this for over 20 years. "The sense of classicism [the designers] have given to the house give it the feeling of either Victorian or Old World decorating."
DENNIS MEHIEL RAISES $15.78 M.—FOR MANSION CONDO
Democratic fund-raiser Dennis Mehiel recently bought a condo carved out of the Carhart Mansion on East 95th Street for $15.78 million, according to deed-transfer records. A contract was signed for slightly over the asking price in February, but the deal didn't close until late September.
In 2002, the Lycée Français sold the entire 34,000-square-foot mansion to developers for only $15 million—less than the selling price of this one parcel. Architect John Simpson led the extensive renovation of building, and the end result was four condos ranging in price from $12.5 million to $23.5 million, listed with Carrie Chiang of the Corcoran Group. Ms. Chiang did not return calls for comment.
This 10,350-square-foot apartment includes five bedrooms, six bathrooms and a Juliet balcony. There is also a 24-hour doorman, an exercise room, a study and a powder room.
Mr. Mehiel didn't return calls for comment, so it's unclear whether the 95th Street pad will become his primary city residence, or if he plans to stay on Park Avenue. Three years ago, he made real-estate news after the exclusive Dakota co-op board rejected his bid to purchase a second apartment.
A Westchester businessman, Mr. Mehiel ran for lieutenant governor in 2002 on the losing ticket with H. Carl McCall. Late in the gubernatorial campaign, he received plenty of publicity when it emerged that he had fathered two children out of wedlock. However, he still has considerable political clout (and plenty of money to make campaign contributions); in 2004, the wealthy businessman worked as state chairman for Senator John Kerry's unsuccessful Presidential bid.
New Beresford Listing Asks $31 Million
It's not often that a duplex opens up in the Beresford—so when one does, it ain't cheap.
The price for the apartment, on the 17th and 18th floors, with two terraces looking out over the park and the city skyline? Thirty-one million dollars.
(That's five times what Glenn Close paid to live downstairs, but she got a deal: The estate of actor Rock Hudson had been trying to unload the two-bedroom apartment for over two years before dropping the price from $9 million to the $5.99 million she paid for it.)
The three-bedroom, four-and-a-half-bathroom apartment also has a windowed eat-in kitchen and dining room, a wood-burning fireplace, hardwood floors and walk-in closets.
Besides Ms. Close, you're checking your mail next to Jerry Seinfeld, Bob Weinstein and John McEnroe.
The listing broker, Marion Selig of Stribling and Associates, declined to comment on the listing.