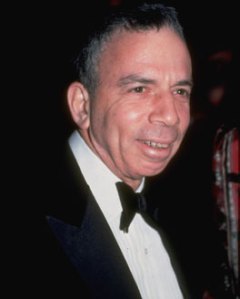 This fall, S.I. Newhouse Jr. moved House and Garden out of Condé Nast's headquarters at 4 Times Square. It was the first title to leave the flagship Condé building since it opened in 1999.
But House and Garden will still be in a Condé Nast building: the new 258,000-square-foot space at 750 Third Avenue, the home of Condé Nast's Fairchild division.
As of this past fall, it's all Condé Nast, as Mr. Newhouse, 78, oversees one of the company's biggest transformations during his stewardship. The company had 8 titles when he inherited it from his father, Samuel I. Newhouse, in 1979; now, with the September incorporation of the Fairchild division under the Condé banner, it has 29 domestic titles.
In 2001, the company hired consulting juggernaut McKinsey and Co. to revamp its operations. McKinsey streamlined the company's finance and human-resource divisions and helped implement a modern back office in Wilmington, Del.
All the while, Mr. Newhouse's empire has been growing. This year, the company added Men's Vogue and Domino to its roster. Mr. Newhouse has earmarked $100 million to launch a business title to compete with Time Inc.'s Fortune. In November, he reportedly leased 120,000 square feet from J.P. Morgan at 1166 Sixth Avenue.
Behind the obvious changes, much about the company's operations remains unknown, adding to Mr. Newhouse's aura. Puncturing the veil has a cost, as Andrew Krucoff, a freelance researcher, learned this year when he forwarded a memo to Gawker and was quickly ordered out of the building.
Industry estimates have put its earnings at about $120 million on $1.2 billion in revenue.
But any Condé Nast magazine's first priority is to recreate the world according to Mr. Newhouse's rarefied tastes in goods and luxury.
"To know Si is to know he loves things," said Amy Cooper, the former editor in chief of Mademoiselle and the widow of the late GQ editor Art Cooper. "He loves the kind of clothes he does; he loves the kind of dogs he does; he loves women to be attractive."
Mr. Newhouse rarely grants interviews, and Condé Nast wouldn't comment for this piece. But some of the company's most high-profile former employees attest to Mr. Newhouse's heavy hand on the tiller.
"Si is indeed very involved," said former editorial director James Truman. "The whole company is an extension of his philosophy that the company should own titles that are the leading publications in their fields."
"He could do anything he wants, and he chose magazines," said former Vogue publisher Ron (Mr. Big) Galotti.
While media watchers talk of the succession at Condé Nast (the current front-runner is Si's nephew Steven Newhouse, who runs the company's Internet wing), Mr. Newhouse doesn't seem to be going anywhere anytime soon.
"I can't image he would ever not want to be actively involved," Mr. Truman said. "He built it into what it is now. It's his creation, and it's an extension of him. One day, it will be handed over to successors—but as long as Si's around, he'll be in charge."