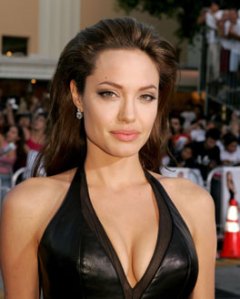 On Jan. 26, at the Congress Centre in Davos, Switzerland, New York Times publisher Arthur O. Sulzberger Jr. is scheduled to make his debut among the international power elite of the annual World Economic Forum.
This year's Davos gathering, the 25th since the forum was founded in 1971, has the theme "The Creative Imperative." It's expected to include 2,340 participants from 89 countries—including 15 heads of state, 60 cabinet ministers, 21 ambassadors and Angelina Jolie.
Time magazine managing editor Jim Kelly, who will be joining Mr. Sulzberger for a panel discussion, said that Ms. Jolie was at Davos last year as well. At a cocktail party, Mr. Kelly said, "I turned around and saw her standing alone, so I started talking to her."
Mr. Sulzberger, on the other hand, will be new to the Alpine hobnobbing. World Economic Forum spokesman Matthias Lüfkens said that the fourth-generation Times publisher has been invited every year since 2003, when the conference first established its Media Leaders Program, but had previously declined to come.
"We're most honored to have him this year," Mr. Lüfkens said.
Through a Times spokesperson, Mr. Sulzberger declined to discuss his trip to Switzerland. He was scheduled to fly out on Jan. 25.
At the Congress Centre—a 2,500-seat wood-and-concrete hall with a ski-lodge-cum-bunker aesthetic—Mr. Sulzberger and Mr. Kelly will be speaking on the topic "Today's News—Too Much of a Good Thing?" The panel is meant to address the erosion of public trust in establishment news organizations. Other planned participants are Aidan White, general secretary of the International Federation of Journalists, and Hu Shuli, managing editor of the Beijing-based magazine Caijing.
The next day, Mr. Sulzberger is slated to appear in a session titled "Beyond the 30-Second Brand," about how the Internet and other technologies are changing advertising. There he'll be joined by his longtime friend, Steven Rattner of the Quadrangle Group, as well as Interpublic Group chairman and chief executive Michael Roth and Nike co-president Charles Denson.
Though Mr. Sulzberger will be new to the scene, The Times has been dispatching a contingent to the mountain village of 13,000 for years now. Op-Ed globalization guru Thomas L. Friedman has attended every Davos forum since landing his column in 1995, save for a one-year absence in 1999.
"Thomas Friedman is one of our top moderators," Mr. Lüfkens said.
This year, Mr. Friedman is booked to moderate a panel called "Muslim Societies in the Modern World," in which he will take the stage with President Pervez Musharraf of Pakistan, President Hamid Karzai of Afghanistan, Iraqi National Assembly Speaker Hajim Al-Hasani and Queen Rania of Jordan.
The rest of the Times delegation will consist of European economic correspondent Mark Landler, technology reporter John Markoff and financial columnist Floyd Norris.
At 5,100 feet above sea level, Davos is the most elevated town in Europe. "Davos is basically a small town that's stretched like a piece of taffy through one long valley," Mr. Kelly said. "It's a 25-minute walk to the end of town and back. Everyone is at different hotels. You always feel like there's something else going on that's cool."
Mr. Sulzberger will be one of 735 chairmen or C.E.O.'s at the conference, including fellow media-empire scion James Murdoch of BSkyB and Reuters boss Niall FitzGerald. Deposed Wall Street Journal publisher Karen House is also expected, as are Michael Douglas and Muhammad Ali.
"No one's ever looking over their shoulder," Mr. Kelly said. "They're looking at your chest, because that's where your badge resides. It has your picture on it and title. They'll look at your badge and then decide if they're going to say hello or not."
Well, hello, Ms. Jolie!
Mr. Kelly described the resulting scene as the world's most eclectic cocktail party. "You're never more than 10 feet away from a pastry," he said. "It's a well-catered affair."
—Gabriel Sherman
On Jan. 22, New York Times Op-Ed columnist Frank Rich informed his readers that he would be going on book leave until this spring.
"[T]he book's subject matter—horrible, inescapable doom—is well-suited for a younger audience," Mr. Rich explained in a book proposal.
Wait—wrong Mr. Rich. That proposal was the offering of Simon Rich, 21, Frank Rich's youngest son.
The younger Mr. Rich, a senior at Harvard, landed a two-book deal with Daniel Menaker at Random House, the industry e-newsletter Publisher's Lunch reported last week.
A page of Simon Rich's proposal—which was submitted to Mr. Menaker by literary agent Daniel Greenberg from Levine/Greenberg—displays a certain apple-near-the-tree approach to analogy writing: "I think kids will be attracted to the book's unpredictability. The tone remains constant throughout, but the topic changes every page with the abruptness of an iPod shuffle."
The proposal also offers a C.V. laced with undergraduate neo-irony. "My name is Simon Rich and I'm 21 years old," it says. "I love David Sedaris, Woody Allen and Philip Roth. I also love television, specifically the show Cops. I write for Mad Magazine and go to Harvard, where I'm president of the Harvard Lampoon. I also write greeting card poetry for Blue Mountain Arts, mostly from the perspective of an old man."
The elder Mr. Rich, meanwhile, described his project to Times readers as a book of "nonfiction about our post-9/11 fictions" in the tagline to his column. The book is being edited by Ann Godoff at Penguin Press.
The three books in the pipeline will expand an already extensive collection of cultural products on offer from the Rich clan. Frank Rich is also writing the preface to New York Review of Books writer Mark Danner's The Secret Way to War: The Downing Street Memo and the Iraq War's Buried History, due out in April. The Rich patriarch has also produced a memoir, Ghost Light, published by Random House in 2001, and a collection of his Times theater criticism, Hot Seat, in 1998.
Mr. Rich's other son, Nathaniel, an associate editor at The Paris Review who also writes for The New York Times Book Review, is the author of San Francisco Noir, published by the Little Bookroom in May 2005. That book, a film-history tour of San Francisco, was reviewed by Martin Scorsese, among others.
And the elder Mr. Rich's wife, Times reporter Alex Witchel, has two books to her name: Me Times Three, a single-gal-in-the-city novel from 2002, and Girls Only, a collection of family essays from 1997.
Mr. Menaker is an occasional contributor to The Times himself, and his wife, Katherine Bouton, works at the Times Magazine. He has a reputation for highbrow tastes and for working with young, buzzy authorial talent—the kind of writers whose work draws heady publicity and advance media coverage. Along with the Simon Rich project, the Menaker stable has included Seth Mnookin's New York Times study, Hard News; n+1 co-founder Benjamin Kunkel's debut novel, Indecision; and Prep author Curtis Sittenfeld's follow-up two-book deal.
Simon Rich's agent, Daniel Greenberg, represents quirky authors, including Neal Pollack, Chuck Klosterman and Amy Sohn, as well as some comedian types.
The youngest Mr. Rich seemed to display some early world-weariness regarding the publishing industry in his book proposal. "As a college student I have unique insight into what college students read and what they actually buy," it reads. "I think they will buy this one, or at the very least, download parts of it off the internet. Thank you for reading."
—Sheelah Kolhatkar
Can all Washington be divided into three parts? On Jan. 23, The New York Times announced that it would be eliminating the post of Washington editor, the second-in-command slot in the D.C. bureau, and replacing it with a trio of deputy bureau chiefs.
Initially, Times brass had offered the job to investigative reporter Don Van Natta Jr., but Mr. Van Natta turned it down. The last Washington editor, Kate Phillips, was forced out in December amid concerns on West 43rd Street that the bureau was getting beaten by The Washington Post and the Los Angeles Times on national-security stories.
So, unable to get its top choice, The Times opted to restructure the bureau's traditionally centralized management.
"Now they're going to have more meetings where they'll sit around and talk about more ideas," a bureau staffer said.
The three deputies, bureau chief Phil Taubman said in a staff memo, will be current assistant editor Rebecca Corbett, White House correspondent Richard Stevenson and intelligence reporter Douglas Jehl.
In a Jan. 23 phone conversation, Mr. Taubman said that he chose staffers he knew would be collegial to avoid turf wars among a troika of editors competing to get stories in the paper.
"When you add deputies, there's a premium put on making sure it's a synchronized and functional operation, rather than one that splits apart at the seams," Mr. Taubman said. "I'm confident we'll be O.K. in that department."
Under the new arrangement, Ms. Corbett will guide enterprise reporting out of the bureau, Mr. Stevenson will direct coverage of domestic issues, and Mr. Jehl will oversee national security.
Mr. Taubman said that the reorganization is meant to better coordinate investigative and enterprise work between editors and reporters in New York and Washington. The deputies will hold weekly conference calls with New York, and Mr. Taubman plans to meet with editors at the home office once a month.
"Over the years, we've been prone to be drawn off in different directions by changing news and a desire to have the complete newspaper," Mr. Taubman said. "And I think we have to pick our spots, particularly in these areas of national security."
Adam Clymer, a former Times Washington editor, said the new arrangement could work out favorably. "It's going to get a little crowded with the furniture, putting two more people up by the editors' desks," he said. "But I don't see any inherent problems. All of these folks are very capable people."
In his memo, Mr. Taubman wrote that the bureau is "picking our own pocket" by promoting two reporters to editing posts. Between the promotions and retirements, the 50-person bureau has lost four reporters in the past month.
"We need more reporters doing reporting," a bureau staffer said. "We don't need editors divining high-concept series for Pulitzer judges."
Late last year, executive editor Bill Keller said that The Times remains in a hiring freeze and faces a no-growth newsroom budget for 2006. Nevertheless, Mr. Taubman said he plans to beef up the staffing levels in coming months, either by bringing in reporters from other parts of the paper or by finding some way to make outside hires.
"We'll find ways to finance the promotion of some people," Mr. Taubman said. "It's not easy to work with."
Staff budgeting would presumably have been more straightforward if Mr. Van Natta had accepted the Washington offer. Inside the newsroom, the courtship of Mr. Van Natta—who has worked closely with managing editor Jill Abramson—was viewed by some as an attempt by the masthead to gain greater control over the always-independent Washington bureau. It was also an apparent opportunity for Mr. Van Natta, a rising Times star, to move further on his own potential path toward the masthead.
But instead, Mr. Van Natta plans to leave the paper in April for a one-year book leave. During that time, he will report and write an investigative biography of Hillary Clinton with Jeff Gerth, who left the Washington bureau via buyout last month.
The book sold to Little, Brown for $1 million, according to the Daily News.
Mr. Van Natta's agent, Christy Fletcher, declined to comment on the size of the advance, but said that the proposal had been shopped to Times Books, which lost out in the bidding to Little, Brown.
Mr. Van Natta and Mr. Gerth said they hope to get Ms. Clinton's cooperation for the book, but have not yet secured an interview with the Senator.
—G.S.
Step one of Michael Ignatieff's political career is officially a success. On Jan. 23, as the Conservatives were winning Canada's national election, Mr. Ignatieff—the Harvard professor, former New York Times Magazine contributor and Liberal Party candidate—rolled to victory in Toronto's Etobicoke-Lakeshore district by a comfortable margin.
That puts Mr. Ignatieff in Parliament as a member of the opposition party to a newly formed Conservative-led minority government, and sets him up as a potential successor to lead the Liberal Party once current party head Paul Martin steps down.
Despite his victory, the human-rights expert's first foray into Canadian electoral politics wasn't exactly smooth. When word first spread that Mr. Ignatieff was being dropped into the running by higher-ups in the party, the local Ukrainian population in his district protested his candidacy, calling him "a virulent Ukrainophobe," according to one press account. When he appeared at a party meeting to accept his nomination, he was booed, and some in the audience reportedly shouted, "American, American!" There were relentless articles and letters to the editor with headlines such as "Michael Ignatieff: Under Siege," "Don't be overawed by academic glitter," and "Even Star Candidates Must Play By the Rules." Toronto Star columnist Haroon Siddiqui described Mr. Ignatieff as "supporting Torture Lite" in one scathing column seemingly based on Mr. Ignatieff's writings about terrorism and civil liberties in The Times—prompting Mr. Ignatieff to complain to the newspaper, which then ran a correction.
Some of the latest press coverage suggests that things won't necessarily be any friendlier, or less absurd, now that Mr. Ignatieff has won. One article in the Ottawa Sun on Jan. 24, entitled "Ontario, the New Alberta," said: "Even Michael Ignatieff managed to get elected in the high profile and hard fought riding of Etobicoke-Lakeshore, proving that not only will voters forgive turncoats, they will embrace parachute candidates with enthusiasm."
—S.K.
When hardback copies of Bernard-Henri Lévy's American Vertigo appeared this month without translator Charlotte Mandell's name attached, conspiracy theorists were quick to pounce on the publisher, Random House.
"Given what is said to be the deeply ingrained aversion American readers (and some book review editors) have to works originally written in foreign languages, this subterfuge probably makes sense, business-wise," the Complete Review's literary blog wrote, after describing searching for Ms. Mandell's name on the front and back covers, jacket flaps and copyright page.
Ms. Mandell's credit was also missing from the book's initial online promotional material and its Amazon listing. The book—and its debonair French philosopher author—are the subject of a glitzy publicity campaign, including a party at Diane Von Furstenberg's West Village studio, a debate between Mr. Lévy and William Kristol at Johns Hopkins University and a New York reception with the U.S. Ambassador of France.
An acquaintance of Ms. Mandell—who has also translated Flaubert, Genet and Mr. Lévy's War, Evil, and the End of History—said the translator was "just crushed" by the omission.
The translation community is accustomed to feeling overlooked and powerless. But in this case, they were only half right. Mr. Lévy's editor and a Random House spokesperson both said that the omission was an accident—but shortly after the fuss kicked up, Random House broke into the print run to add Ms. Mandell's name to the title page. The publisher also sent e-mails to reviewers and put out a corrected press release with Ms. Mandell's name prominently displayed.
Random House declined to specify how many copies were produced in the uncorrected and corrected print runs.
Still, translators have historic reason to suspect the worst from the industry. Esther Allen, the former chair of the P.E.N. translation committee, recounted a publishing seminar on editing and marketing translations that she'd attended at N.Y.U., which scarred her for life.
"Someone from the marketing division from Random House held up a copy of a book by [the German writer] W.G. Sebald, and the translator's name was emblazoned on the cover," said Ms. Allen. "Then he held up a copy of a Random House book by the same author, Austerlitz—and he said, 'We would never put the translator's name on the cover, because American readers don't like to read translations.'"
Ms. Allen said that translators' names are minimized as a matter of course and are rarely displayed on covers, leaving the translators to toil in near-anonymous obscurity.
"The only times that people expend major amounts of ink on translations are to critique them, never to praise them," Ms. Allen said. "If it's a good translation, there might be one adjective or adverb devoted to it. If it's a bad translation, people will talk about it endlessly—it generates endless controversy.
"My favorite line about translation," Ms. Allen continued, "was from this manifesto that the P.E.N. translation committee published in the late 60's that said, 'Translators are the lost children in the enchanted forest of literature.'"
—S.K.