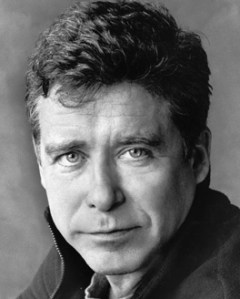 It's surely not Jay McInerney's fault that the author of the hilariously unconvincing Amazon review of his new novel is none other than James Frey, whose name is now synonymous with unreliable. Mr. Frey claims to believe that The Good Life is Mr. McInerney's best book since Bright Lights, Big City (1984), and also that Mr. McInerney is "starting to show us" what kind of writer F. Scott Fitzgerald might have been had he lived past the age of 44.
Did Mr. McInerney cringe when he read that fulsome praise? I guess not: He posted the review on his Web site.
On the theory that it's unfair to both writers, let's leave Fitzgerald out of this. Mr. McInerney's new novel is not, in fact, his best since Bright Lights—it's less engaging, less rich, less energetic than his last big comeback novel, Brightness Falls (1992), with which The Good Life has much in common. Both books offer broad-brush portraits of the New York bourgeoisie in crisis. Last time, it was the crash of 1987 and the emergence of AIDS; this time, it's 9/11 and the new insecurity of a city targeted by terrorists. Both books hinge on the much-adulterated marriage of Corrine and Russell Calloway—if they can stay together, the city might just pull through.
The Good Life begins on the evening of Sept. 10, 2001. The Calloways are giving a dinner party in their Tribeca loft—Salman Rushdie was meant to come, but he cancelled at the last moment. A "revered" writer/director named Cody Erhardt (a fictional character) takes Salman's place. I guess that pretty much sets the scene, but it's also helpful to know that Russell is an editor at a large publishing company; that Corrine, who was a stockbroker in the 80's, is trying her hand at screenwriting; that their 6-year-old twins are the result of some complicated fertility maneuvers; and that Corrine, though she already suffers from chronic guilt, yearns for "romance."
Meanwhile, on the Upper East Side, Luke McGavock and his wife Sasha attend a glittering charity benefit at the Central Park Zoo. Luke is a successful investment banker, obscurely dissatisfied with his life, who's taking a "self-imposed sabbatical"; Sasha ("one of those celebrated beauties … ") is rumored to be having an affair with a billionaire philanthropist named Bernard Melman (who played a key role as a ruthless corporate raider in Brightness Falls). Before the evening is over, Luke arranges to have breakfast with a friend the next morning—at Windows on the World.
But Luke leaves a message late that night postponing the breakfast until 10—a message the friend never receives. Luke arrives at the World Trade Center in time to be knocked unconscious by the collapse of the first tower. After some 24 hours of digging through smoldering rubble, insanely searching for his friend, he finally quits. It's Wednesday morning, Sept. 12.
Are you ready for the cute meet? "Staggering up West Broadway, coated head to foot in dun ash," Luke beholds Corrine Calloway, an "angelic apparition." He tells her his story. Over the next few months, working together as volunteers at a makeshift soup kitchen near Ground Zero, they fall in love.
Mr. McInerney has decided to blend 9/11 and romance. Nothing fancy, mind you. He doesn't fly the planes into the buildings, nor does he relive the abject terror at the top of the towers and choose to jump. When they first meet, Luke tells Corrine about "bodies raining down on the plaza. Falling slowly and then suddenly exploding like rotten fruit on the concrete." Later, they revisit the scene together, and Luke is "mesmerized by the filigreed beauty of the exoskeleton of the south tower, its Gothic arches rising eight or ten stories above them, strangely lacy and delicate and comforting in the unnatural movie-set light." This is familiar stuff—it's common property. Mr. McInerney isn't reinventing the catastrophe, he's not making it new, he's not appropriating it. Instead, he's invoking our shared (mediated) memory, dredging up the immediately recognizable images. He sees no need for sensationalism or artsy experimentation. To establish the new mood of the city, he flashes back to suddenly solicitous neighbors; the outbreak of patience and tolerance on the streets; the spasms of "public craziness"; the quirky, misdirected fears of young children.
This isn't exploitation. It's a modest withdrawal from the community's memory bank.
Which he uses to trigger a romantic plot: Love blossoms in the ruins. ("I hear everybody's fucking their brains out uptown," says the man who set up the soup kitchen.) So here it is, the first kiss: "He was surprised how easy it was, and how much he liked the way she tasted, her mouth a kind of living, briny delicacy with an earthy note, a taste almost of truffles …. " O.K., I admit that the tasting notes made me laugh, but nonetheless I thought the slow swoon of these two adults, would-be adulterers harried by their conscience, was credible and even moving.
What's missing from The Good Life is a sense of the density of life in the city. It's a thin novel, despite its 353 pages, with a skimpy plot and a shrinking roster of characters. Luke and Corrine hog the stage in the second half; their feelings for each other loom larger than any terrorist threat. Social satire à la Tom Wolfe was the template for Brightness Falls, which was fast-paced, crowded and generous with the lash; The Good Life is more like a leisurely, upscale bodice-ripper—with a few bitchy asides and a national tragedy for a backdrop.
There are hints that Mr. McInerney meant to construct a more intricate plot—or at least to attach some diverting subplots. We learn early on that Luke, though he's a financial wizard, has recently lost money in the market and that he's the principal investor in a film-production company that's "on the verge of collapse"—but we never hear the sequel. Corrine has a drink with Cody Erhardt—ostensibly to discuss her screenplay adaptation of Graham Greene's The Heart of the Matter; Cody propositions her boorishly, then promptly and permanently disappears from the novel, along with Corrine's interest in screenwriting. Were these two loose ends originally meant to knot up? Corrine tells Luke about her screenplay—they share a passion for Greene, of course—but he never mentions his teetering investment in the movie business. Why not?
Other lapses are odd and disconcerting. The most puzzling comes on the second page, when Corrine, hurrying home to her twins, remembers imagining what it would be like to be a parent: "[I]t had been easy to conjure the joy … the scenes of tenderness, the Pietà moments." The joy and tenderness of cradling the body of your dead son, freshly crucified?
But it's not the mistakes that linger in the mind when you've finished The Good Life. Jay McInerney is playing it safe these days—safe, trite and faintly weary.
Adam Begley is the books editor of The Observer.