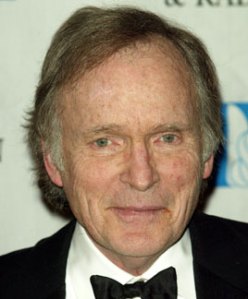 Quietly, on the Internet, the terms of the cable-news ratings battle have been reversed: Web audiences flock to CNN.com and MSNBC.com, while FoxNews.com trails badly.
Even more quietly, that Web traffic is rescuing the finances of the trailing networks—supplying tens of millions of dollars a month.
For all its struggles in the TV ratings, CNN is still reporting revenue growth. That's due to money from online advertising, according to CNN.com senior vice president and general manager David Payne.
"You gotta show growth," Mr. Payne said. "And right now, all that growth is coming out of interactive."
At MSNBC, the MSNBC.com Web site sometimes earns more in monthly ad revenue than the cable channel does, said Kyoo Kim, the site's vice president of sales.
On Feb. 3, BusinessWeek reported that MSNBC and CNN have been beating Fox on the Web in Nielsen online ratings.
On Feb. 6, CNN supplied The Observer with its own internal traffic-tracking numbers: According to the site's data, CNN.com had 1,313,592,095 page views in January 2006.
Nielsen's Net Tracker records about half that—a discrepancy commonly lamented by Web executives, who are able to monitor exactly how many hits their sites receive. MSNBC, by Nielsen figures, has similar page views to CNN.
Meanwhile, Nielsen credits FoxNews.com with about 200 million page views a month; FoxNews.com head Bert Solivan estimated that the actual figure is more than double that. That would put the Web leaders ahead of Fox by not quite a billion page views apiece.
Those numbers translate into money. Though the networks won't discuss figures for online advertising revenue, it's possible to make some estimates—based on how much they charge for ads and how many times the ads are seen.
CNN.com charges between $9 and $30 for 1,000 page views of a display ad. (For comparison's sake, a 30-second spot during Anderson Cooper 360 costs around $10,000, according to one television buyer. That means an advertiser would pay around $16 to reach 1,000 viewers.)
Assuming the cheapest rate, $9, and assuming a single ad per page, the site would make $12 million per month, at the very minimum.
In truth, CNN.com often has at least two display ads per page, and sometimes the whole thing is sponsored by a single company. On Feb. 6, for example, AT&T owned every ad on the home page.
Other intangibles muddy the algorithm: discounts given advertisers, graduated rates for targeting specific audiences (sports fans, for example) and click-through ads, which pay only when a viewer chooses to click on them.
Nevertheless, given the ad density and the prices, it's safe to guess that display ads alone make tens of millions of dollars for CNN.com and MSNBC.com each month.
And that doesn't include the priciest part of Web advertising: video ads. Last month, users watched 26,862,029 clips on CNN.com, according to the network. At prices between $35 and $45 per thousand views, the 10-second ad spots attached to each clip would have brought in an additional million dollars, at least, for the network.
All of this makes up a growing share of the networks' total yearly revenue. In 2005, CNN grossed $794 million in revenue. Fox made $574 million; MSNBC made $258 million.
"The data is pretty clear," said Mr. Payne. "The broadcast-news ratings chart just drops and drops and drops. For cable, it's probably less dramatic, but it's still true. There's just no doubt in my mind that online usage is going to dominate in the future. Whether that's 20 years from now or five years from now, I don't know. But it's going to win in the end."
In 1976's Network, Faye Dunaway lusted after a 20 rating and a 30 share. In a contemporary remake—not necessarily the CBS one that George Clooney has in the works—that character would get just as hot for a 30 percent net penetration and a 30 percent audience growth rate. That is what MSNBC.com had last quarter, according to an independent study by Jupiter Research. CNN.com had around a 25 percent penetration, which means it reaches about a quarter of the online news audience, and a growth rate around 10 percent. Fox was the reverse: a penetration under 10 percent but a growth rate of 25 percent.
"We're going to be ramping up pretty dramatically over the course of the year," said Bert Solivan, the general manager of FoxNews.com. Fox is on par with the other networks in terms of the time each visitor spends on its site—a key factor in determining ad rates—but the network came late to the Internet, and without a portal (like MSN.com) to funnel viewers to the site, has struggled to catch up.
"News Corp. is really pushing heavy in the Internet space, with [Rupert] Murdoch making a big push online," Mr. Solivan said. "Part and parcel of that is obviously the expansion of FoxNews.com. What we're doing is, we're building the technical and production infrastructure, and we're expanding content across the board."
So who are the people visiting these sites? From a marketing point of view, they're an attractive target.
For one thing, they are overwhelmingly employed. Almost all Web traffic for news sites comes between the hours of 9 a.m. and 5 p.m., from people who are theoretically being paid to do something other than surf the Internet for news about Brangelina's baby or the latest lunatic pronouncement from the president of Iran. They are slightly more male than female. They are well educated, and they probably make more than $75,000 a year. And no matter what they see during the day online, many will still go home and watch television at night.
"The amount of time people are spending on news sites is still not what they're spending watching TV," said Charlie Tillinghast, the president and publisher of MSNBC.com. "They've really just added the Internet to their media consumption. I guess they're spending less time socializing or something. But eventually—there's only so many hours in the day—eventually people are going to have to shift a little bit."
Advertisers, for their part, have been slow to pick up on the trend. According to the Online Publishers Association, only 6 percent of media advertising dollars are spent online, while more than 40 percent are spent on television commercials and about 30 percent on newspaper ads. But about 34 percent of people listed the Internet as their primary source of news, higher than television (32 percent), radio (20 percent) or newspapers (8 percent).
Sensing the shift, networks have begun pouring money into their online operations, expanding the staff, double-tasking television correspondents with also filing for the Web, and outfitting giant newsrooms in anticipation of a bigger shift. CNN.com is the only fully high-definition-equipped newsroom at CNN.
The size of these operations is difficult to tally, because the Web sites are joint ventures involving many parts of vast media conglomerates, with staffs that are partly shared with other divisions. CNN.com has 250-odd full-time staffers and twice that number spread throughout CNN's parent company, Turner Broadcasting, according to Mr. Payne. MSNBC.com has about 175 employees devoted exclusively to the site—spread among offices in Redmond, New York, London and Washington—and many others spread among the news divisions of NBC Universal, said Mr. Tillinghast. By the end of the year, Mr. Solivan estimated, FoxNews.com would have 100 full-time personnel.
The broadcast networks have also entered the competition, with Web sites that are updated 24 hours a day. In January, ABC News launched a 3 p.m. webcast of World News Tonight. In July 2005, CBS relaunched CBSNews.com, the brainchild of former News president Andrew Heyward and online director Larry Kramer, which allowed visitors to create their own webcasts, using segments from the evening news and pieces produced specially for the Web.
"We're in full-growth mode," said Mike Sims, the director of news and operations for CBSNews.com. "There are so many opportunities here, and it's really just beginning. Between Internet and wireless and everything else that's out there, it's just going to take a few years to let some of the newer technology settle in. But it's wide open."
"Doesn't Brokaw look a little sauced tonight?"
Thus spoke Dick Cavett, rather loudly, at 10 p.m. on Feb. 2, right into NYTV's ear. It was three hours into the Museum of Television and Radio's 2006 Gala Evening, which was held at epic length in the Grand Ballroom of the Waldorf-Astoria and M.C.'d by Tom Brokaw, former anchor of the NBC Nightly News. Mr. Cavett, resplendent in a snug-fitting tuxedo and spit-shined wingtips, sat in the back of the room, at table 76.
Dinner was lox spirals and filet mignon. He didn't touch it. By hour two of the five-hour event, the beloved former talk-show host was providing his own supplemental commentary, in an exaggerated stage whisper, while the official program celebrated NBC Universal chairman Bob Wright ("When can we get the hell out of here?") and Saturday Night Live creator and executive producer Lorne Michaels ("What, I'm supposed to stand for a Canadian?").
Sensing the Brokaw observation had traction, Mr. Cavett turned and repeated it to someone else:
"Doesn't he sound a little oiled-up to you?"
Oiled or not—which is to say not—Mr. Brokaw carried off the affair with grace. These ceremonies tend to land a little softly, more an excuse to give fat-check writers a chance to preen ("Hi, I'm Jeffrey Gould …. No, not in television …. Yes … you got me … a donor … "), than any moment of real distinction. Somewhere along the line, someone deserving gets a hunk of crystal— why now, no one's exactly sure. A highlight reel rolls. There is the family, in a canoe. Then the extensive philanthropic work. Now CBS president Leslie Moonves, saying something nice.
Mr. Brokaw told a few jokes: "I used to get juiced up at 5:30 every night. I'd go up to the NBC cafeteria, and I'd make out with Tina Fey for about 15 minutes." Ms. Fey, Darrell Hammond and Barbara Walters took their own turns. At one point, Conan O'Brien appeared onstage to do some shtick, telling Mr. Brokaw, "It was nice of you to take time out of your not-busy schedule," and cannily noting NBC's poor performance in prime time.
"It was Bob who graciously supported the decision for me to take over The Tonight Show, just 18 years from now," Mr. O'Brien said. "For those of you who live to see it, it's gonna be a doozy."
By a rough estimate, that could be about half the crowd.
The other half, industry veterans pleased with the opportunity to schmooze, sipped cocktails and smiled politely through the speechifying. At one point, Pat Mitchell from the museum gave a stirring talk about the future of television. Mr. Cavett leaned in and whisper-shouted: "Have you heard any rumors about what she's saying?"
In the lobby, former "Weekend Update" anchor Jimmy Fallon was seen talking with an unidentified woman. "You look great," the woman said, nodding in the direction of Mr. Fallon's now-platinum streaked hair, which he claimed to have done for a movie. "I look like an asshole," he replied.
Meanwhile, the current cast of Saturday Night Live was spread out among tables in the center of the room. Court TV chairman Henry Schleiff and CNBC Mad Money host Jim Cramer looped around the room saying hello, each as if racing through some invisible obstacle course. At one point, Mr. Cramer smacked NYTV in the shoulder and said we would be an idiot not to attend a taping of his show the following day. Maria Bartiromo snuck out while Mr. Michaels was receiving his standing ovation.
Back at table 76, all was well. Hour five came, and Mr. Cavett sipped daintily on a cup of black coffee. Would he be speaking in any official capacity as part of the evening's program?
"I don't think so," he said. "But there's always a possibility with these things."