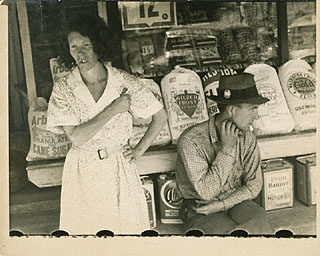 The Times beat me to the punch today on noting that Appalachia actually runs through New York State.
But the DMI blog also notes that while Governor Pataki said the other day (as the Spitzer remark slipped through GOP fingers) that Appalachia "doesn't have Empire Zones," of course West Virginia et al. have tax incentive programs.
Such effective ones, in fact, that The Politicker is relocating its headquarters to Eastern Kentucky.
(The Walker Evans shot is for Bill Weld, who likes to cite the photographer's vision of the Appalachia of "rickets and missing teeth" as what New York State is not.)