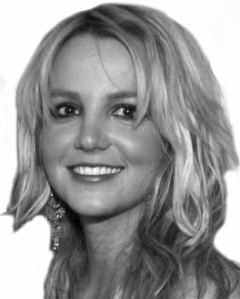 When the time came to take my newborn son home from New York–Presbyterian Hospital, I carried him in my arms, down in the elevator, through the long corridors and finally out into the world. "New baby!" people exclaimed, watching us. "Congratulations!" total strangers said.
My husband hailed a cab, and I got into the back seat, still holding the baby. "Wait, look!" someone said. "What's she doing?" People were frowning now, and pointing. Then I, with my son in my lap, and my husband, with our car seat in his lap—the one that took me four hours in the Chelsea buybuyBABY to choose—sped off toward home.
Am I the only mother who sympathizes with Britney Spears? Worse than recovering from my emergency C-section, or pumping, or finding a nanny and leaving my son with a veritable stranger, the car seat—with its incongruous toile canopy—has been my biggest hurdle. I hate strapping him in with the five-point-star harness straps (or whatever), his little shoulders all hunched, the buckle pressing down on his little penis.
"I'd rather pick my way through Baghdad than take my baby in a cab," said a friend at lunch.
"That's ridiculous," I said, shocked. "I do it all the time. Look how slow they go." I pointed out the window at the taxis speeding down Seventh Avenue. "So you install a car seat every time you take a taxi?"
"No, I walk or take the subway. Do you see how they drive?"
"If I get a bad driver, I say, 'Hey, buddy, your driving's for shit'—and if he doesn't improve, I get out," I said. That seems a lot safer than telling the crazy person on the subway to pull his pants back up or wheeling the stroller 40 blocks in a windstorm.
Dr. Margaret Lewin, a Manhattan internist, makes it her No. 1 priority to warn patients to always wear seatbelts in cabs; she even interrogates them about it during physicals. In her office is a photo of a smashed-up taxi. "One patient lost an eye on one of those change things in the partition," Dr. Lewin said in a phone interview, "and one patient lost most of her teeth. And one woman, who's actually quite stocky, got stuck in the space between the back seat and the partition and pulled every muscle and tendon in her body. She was disabled for a month."
Which was worse, I wondered: being called "quite stocky," or being disabled for a month?
"You're a missile back there," Dr. Lewin continued. "Once I told a patient there are 50 taxi accidents a day in New York, and she turned out to work at the Taxi and Limousine Commission. And she said, 'That's just the tip of the iceberg.'"
Leaving my building one morning, I saw a neighbor, Cathleen Dehn, a pediatric nurse-practitioner at St. Vincent's Hospital. She and her nanny were struggling to unload her 9-month-old twins, Benjamin and Alexander, from a car. Each twin was in his own huge blue car seat with wheels, which was supposed to convert into a stroller but looked more like an open suitcase on wheels. "Those are some car seats," I said, amazed at the sight of her big, beautiful twins in those contraptions. "These are the Sit 'n' Strolls," she said, "but you really need another person with you to help with the stroller conversion."
Yeah, like a rabbi, I thought.
"We had a lot of trouble!" the nanny agreed.
"You don't want to carry the babies on your lap?" I asked.
"No! You should never do that," Cathleen said. "They can sustain head and abdominal trauma that way. The baby is essentially used as an airbag. We had one come in who had to have her liver repaired."
"From an accident in a taxi?"
"No, it was a family car—but we see a lot of kids struck by taxis in their strollers. Sometimes moms are in a rush to get to their appointments," she said sweetly.
I tried to wipe the "Oops! I did it again" look off my face.
"It's very important," Cathleen continued. "I'm hoping they make a change in the law and require taxis to keep car seats in their trunks. We have a few loaners at the hospital and we offer them to new parents, and I've even gone down to the street and helped them strap them into taxis. With preemies, we make sure they're propped and positioned with a stroller roll under the neck and shoulders."
"It must take so long," I said. "It took me and my husband three months to figure out how to install the car seat in our car." We'd finally paid the doorman to do it; I'd called a number for a service that was supposed to do it for you correctly, but no one ever answered.
"It took my husband and his best friend 40 minutes the first time," Cathleen said, adding cheerfully: "Now it takes me about a minute and a half. It got my upper arms back in shape.
She might be cheerful about this, but I'm not. I have taken cabs in New York my whole life. The best moments of my childhood were hailing cabs with my mother, jumping in "two girls together" and going to Bloomingdale's and Chock Full o' Nuts. Those days would've been ruined had I been restrained in a Sit 'n' Stroll. I couldn't wait to raise my own baby in New York. Now, if I have to bring a car seat, a trip to the Museum of Natural History suddenly seems as arduous as it must've been to ride your horse up to the Dakota in 1884, toned upper arms aside.
"What about the olden days—the 60's and 70's?" I asked my friend at lunch. "Or what about Pa and Ma in Little House on the Prairie, taking Laura across Minnesota in a covered wagon? They were good parents."
"There was a lot less traffic back then," she said.
I care about my child's safety, but sometimes I take some risks. I didn't pay a "professional baby-proofer" $1,000 to crawl around my apartment on hands and knees. I didn't banish an antique rocking horse, even though it may have tested positive for lead paint. My son crawls in the rat-infested playground. After all, no one complained that he used me as an airbag for nine months.
I called the Taxi and Limousine Commission for crash statistics and spoke to Allan Fromberg, the deputy commissioner of public affairs. It felt a little like the time I interviewed Curtis Sliwa in the seventh grade. "Those statistics come from the Department of Motor Vehicles, and they don't break out yellow cabs from limo companies, car services and out-of-town liveries," he said. "It's all under 'for-hire vehicles,' so the statistics are very unclear. Every cab is equipped with a universal-restraint latch, and we encourage concerned parents to bring along a car seat. We strongly advocate for that. The bottom line is, we are specifically exempt from the law that requires car seats."
But I, as a mother, was not exempt. I couldn't find a single mother beside myself who takes taxis willy-nilly. A message board I visited online crucified Britney for speeding away from the paparazzi with her baby, Sean Preston, on her lap in the driver's seat. The mothers were furious, writing comments like, "It shows you can't take the trailer out of the trash," and "She should be in prison," and "Why do some people have children?"
There's danger everywhere. My baby started out in danger when he was still inside me, because he was still inside me, suspended in not enough amniotic fluid. You have to accept a little danger, especially when you have a baby. As my husband said the other day, "I'm terrified all the time, so, in an odd way, that makes me more relaxed." Even our ports aren't safe anymore. And if strapping your kid down in a cab gives you a sliver of peace of mind, then I, like the T.L.C., strongly advocate for that. I called Schneider's, and they said they have the Sit 'n' Stroll in stock for $199.99. But I just couldn't bring myself to buy it. And the funny thing is, if I did go there to get it, the baby and I would take a taxi.