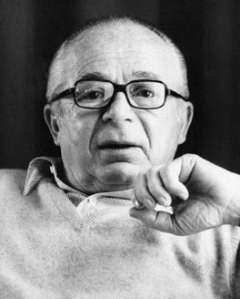 Remember when movies mattered?
I do—vaguely. Cast your mind back 30 or more years to a time when the next Arthur Penn movie, the next Coppola, the next Mazursky or Ashby or Bogdanovich excited burning anticipation, and the question of whether or not Billy Wilder could pull it together and mount a comeback (he couldn't) was the topic of serious conversation.
Then, the movies were the steering winds for the culture. Now, there is no culture, so who needs steering winds?
Conversations with the Great Moviemakers of Hollywood's Golden Age at the American Film Institute certainly gets the nod for clunkiest title of the year. (Who would have bought Kevin Brownlow's The Parade's Gone By if he'd called it Aged Veterans of the Silent Screen Talk Shop to an Inquiring Young Scholar from England?) Luckily, the title of George Stevens Jr.'s collection of interviews isn't at all indicative of the content.
The interviews, culled from seminars held at the American Film Institute in its salad days, are valuable for all sorts of reasons. Here, waxing nostalgic—or just waxing—are George Cukor, William Wyler, Raoul Walsh, Howard Hawks, Hal Wallis, Alfred Hitchcock, David Lean, Stanley Cortez, Ernest Lehman, Fritz Lang, Jean Renoir, Federico Fellini, King Vidor, Harold Lloyd, James Wong Howe, William Clothier, Elia Kazan, Richard Brooks, Ingmar Bergman and Satyajit Ray … among others.
There are phenomenal bullshit artists in the mix, and serious artists, and every gradation of craftsman in between, but the prevailing tone set by three quarters of the interviewees is a fierce idealism. Many of these men—yes, it is an all-male crew—say the same thing in different words.
Fred Zinnemann: "I just like to do films that are positive in the sense that they deal with the dignity of human beings and have something to say about oppression, not necessarily in a political way but in a human way. I have to feel that what I'm trying to do is worthwhile."
Rouben Mamoulian: "I firmly believe that art, like everything else, is for life's sake. It's not for art's sake. It should serve life; everything should add to the goodness and the beauty on this earth, to the dignity and the size of man so he can walk proud again."
Another thing that consistently comes through is the stylistic self-effacement of most of the filmmakers who matriculated in the studio system. "You shouldn't be aware of the director," says Richard Brooks. "If anybody at any time says, 'Wow, what a shot,' then you've lost the audience. They should never know there's a director in it. They should never know where the music starts or ends. They should never see the camera move …. They should be lost in the story."
Would somebody explain this to Baz Luhrmann?
What keeps the entire volume from dissolving into where-are-the-snows-of-yesteryear nostalgia are, first, some astringent laughs, as with Billy Wilder on actors: "I would say that 55% are bores." Or Elia Kazan's crack about Mervyn LeRoy: "It's got everything. Surprise, great characters, an important theme, fine writing! But I think Mervyn can lick it!" And George Stevens Sr. proves to have a wickedly accurate take on one of his most beloved films: "The concept of [Gunga Din] was a kind of 'Rover Boys in India' adventure. It's an insular film aimed at a narrow stratum of audience. Anglo-Saxon Krauts, I'd say."
In addition, there's the peppery, contrarian honesty of Frank Capra: "I guess I don't actually think that the definitive pictures were made in the thirties and forties. Yes, we made some good films, but hell, that's past. Who the hell's interested in that? I'm surprised you even watch old films. What should interest you is tomorrow."
Well, tomorrow for Frank Capra is today for us. Where did the idealism go? Most of these men, who spent 40 or 50 years working in an industry that wasn't really much less commercial than it is now, were raised in a literary, or at least literate, culture—in many cases European—that valued learning as a worthy goal in and of itself. That foundation was inevitably reflected in their films—which, it should be noted, were usually made for a reasonable cost.
But their great-grandchildren were nurtured in a pop culture that values … what, exactly? Money? Notice ascending toward fame? If the paradigmatic director of the studio period was a happy studio craftsman like George Cukor, who could manage to make even mediocre material radiate concision and class, and who could tailor quality material into something fit for entertaining generations yet unborn, then the paradigmatic director of today would be a happy hack like Doug Liman (Mr. & Mrs. Smith), excreting unamusingly grubby commercial movies with ridiculous pretensions in a business that makes no economic sense. Imagine an au courant director today truthfully echoing the sentiments of Ingmar Bergman: "If I have nothing to say and I just want to make a film, I don't make the film. The craftsmanship of filmmaking is so terribly stimulating, dangerous and obsessing that you can be very tempted. But if you have nothing to come with … try to be honest with yourself and don't make the picture."
Mr. Stevens' collection reminds us about the primary importance of creative passion in a world curdled by the lack of commitment.
Scott Eyman's Lion of Hollywood: The Life and Legend of Louis B. Mayer was published by Simon & Schuster last May; he reviews books regularly for The Observer.