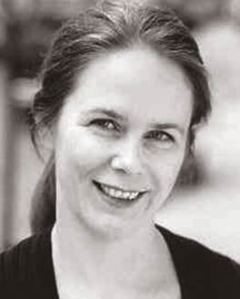 If New York University Law School dean Richard Revesz were to squeal with glee, it would be the onomatopoeic form of the e-mail he sent to his faculty on Monday morning.
"I am very pleased to share the fabulous news that Professor Jeremy Waldron has accepted our tenured offer and will join us in Fall 2006," he wrote. Then came the kicker: "Jeremy is currently a University Professor and Professor of Law at Columbia."
He is also the third Columbia Law School professor to announce his intention to join N.Y.U.'s faculty in the past year.
The three moves would seem to be a break in the standoff between the two law schools that has existed since the late 1980's, when two law professors defected in the opposite direction—from N.Y.U. to Columbia.
In the intervening years, the schools have become an academic anomaly: ultra-competitive law schools essentially tied in the rankings (U.S. News and World Report has Columbia and N.Y.U. locked as the fourth- and fifth-best, respectively, in the country) and located in the same city. The faculty at Columbia often considers N.Y.U. faculty members academic second cousins, and vice versa. They co-teach classes and occasionally "visit" at one another's campuses. But they never stay.
In part, that's because there's very little impetus to move, since so much about teaching at the two schools is the same. Now, the threshold for drawing professors from one school to another is being tested—and many New Yorkers see it as an aggressive move that has upset the equilibrium between the two schools.
Mr. Waldron was a big coup: He's one of the foremost legal and political philosophers in the world right now. Last month, labor and employment-law professor Cynthia Estlund accepted an N.Y.U. offer. Over the summer, her husband, civil-procedure and voting-rights expert Samuel Issacharoff, joined N.Y.U. permanently.
In a word—fabulous!
But Mr. Waldron was really N.Y.U.'s white whale. He's a Goliath in legal philosophy, which has emerged as one of N.Y.U.'s marquee fields—one that Columbia had dominated over a long history dating back to the 1930's.
Mr. Waldron said that he moved because he wanted to work closely with N.Y.U.'s legal philosophers—including the titan of the field, 73-year-old Ronald Dworkin. Along with the eminent political philosopher Thomas Nagel, Mr. Dworkin holds court every Thursday afternoon in the fall at the Colloquium in Legal, Political and Social Philosophy, where the two dissect a (quaking) scholar's paper.
Mr. Waldron is their obvious successor. ("It's a little bit silly. Dworkin is perfectly active, isn't he? He doesn't need any sort of heir," responded Mr. Waldron.)
But unlike Mr. Dworkin, whose influence is felt everywhere but seldom seen outside of academia, Mr. Waldron has a broad public persona. He writes book reviews and letters to the editor in The New York Times, debates John Yoo on torture. Just last year, Columbia recognized his popularity when it appointed him to serve as a University Professor, a high honor that allows him to teach across disciplines in various schools within the university.
Faculty members at Columbia were quick to characterize the recent departures as isolated events related to individual professors' preferences.
"People make decisions for personal reasons, and it's the kind of environment where people move on," said David Schizer, the dean of Columbia's law school. "We have such an amazing faculty, and one sign of that is that people have other options."
But for the faculty at N.Y.U., the three hires are also cited as evidence of a tipping point. It's about superiority over—not parity with—Columbia Law, part of an Ivy League university whose prestige is a birthright. As recently as 2004, the word was that the N.Y.U. Law School was on the rocks, having lost several important scholars. But two years later, the story is very different.
"After Monday, I think there will be a little bit of a glow," said Professor Marcel Kahan on the Friday before the Waldron announcement was made public. Mr. Kahan emphasized that it was the infusion of the Columbia émigré's talents into the N.Y.U. mix that made the news noteworthy. But he allowed himself this: "They will have a hard time maintaining that they are better than we are."
"People are mostly interested in what intellectual community will be most supportive of their work," Mr. Revesz said. "I think we have a great intellectual community, and I'm very pleased that they've recognized that."
Nor could he resist a dig at his uptown rival.
"I think any objective observer would say that we now have, sort of across the board, a faculty that is stronger in many, many more areas, and that is very exciting."
And if a genteel aura surrounds the comings and goings of these august lawmen, there was still the faint hint of an old-fashioned duel in the air.
Of course, in the era of academic free agency, N.Y.U. had better watch its back.
"Maybe there will be more," said Mr. Schizer, the Columbia law dean, about the moves between his school and N.Y.U. "Going forward, we certainly have our eye on a couple of people. The atmosphere now is that people are becoming increasingly mobile.
"It makes it fun to be a dean," he added. "There are more opportunities to hire really great people."
The Long Détente
At one time, it might have been thought fun to be the dean of Columbia Law because it consistently beat N.Y.U. in the rankings. Columbia has dominated on that score since its founding in 1858, at times spoken of in the same breath as the Harvard and Yale law schools.
While N.Y.U. Law is 23 years older, it has only been in recent decades that the school's reputation put it out of the class of local law schools catering to commuter students.
That had already begun to change by 1988—the year John Sexton assumed the deanship of the law school: N.Y.U. had climbed up the ranks to the No. 9 slot the previous year.
Mr. Sexton compounded the school's prestige by luring faculty from highly regarded schools like the University of Michigan and the University of Chicago.
Things were changing in New York: It was suddenly becoming a desirable place to live, and thanks to a unique financial arrangement the law school had developed with the larger university, it could offer housing—some of it quite luxurious—in the school's increasingly attractive Greenwich Village surroundings.
The school developed a buzzy momentum. So it was propelled into the upper echelon of what one faculty member termed "high-end legal education."
But, according to a source, there was initially a price to be paid for Mr. Sexton's ascent: Professor David Leebron left for Columbia the following year. The two had been rivals since their days on the Harvard Law Review.
A second faculty member, Jeffrey Gordon, left in 1988 to run a center on law and economic studies at Columbia, which was building a stronger corporate and mergers-and-acquisitions faculty at the time.
"John Sexton told me that he had the opportunity to poach [from Columbia], but that he decided not to poach," said Jules Coleman, a law professor at Yale who is close to Mr. Sexton.
In 1996, Mr. Leebron became the dean at Columbia. One senior professor said he had heard that the longtime competitors had an understanding not to recruit aggressively from each other's schools.
"I think the assumption was that it would be too upsetting," said the source, who didn't want to be identified because he could not assert it as fact. "It would make relationships between the two schools unsettled … and unfriendly." The agreement "would be a way of saying … 'Let's have nuclear disarmament.'"
Mr. Sexton and Mr. Leebron did not respond to requests for comment made through their spokesmen. Other knowledgeable sources denied that there had ever been an agreement, even an informal one. They said that the reason there had been no raiding wasn't because the schools weren't interested. (Not to mention the potential anti-trust concerns—paging Alfred Taubman!) They were interested, and both deans made overtures. But they may not have needed an agreement, since no one wanted to move badly enough.
Even so, Columbia and N.Y.U. regularly competed both for entry-level candidates and lateral hires from outside New York. In 1999, for the first time, N.Y.U. placed one notch above Columbia in the U.S. News and World Report pecking order, a feat they repeated in 2000.
In 2002, Mr. Sexton was promoted to university president, and Mr. Revesz, an environmental-law scholar, succeeded him as dean. Mr. Leebron announced in December 2003 that he was stepping down to run Rice University.
So the old standoff was at an end. Meanwhile, the search for a dean to replace Mr. Leebron was roiling the waters at Columbia.
Many law schools follow a dean-search model in which the university president makes an appointment in consultation with a committee that includes some faculty members from the law school and other faculty members outside it. Columbia follows what is known as an open or "faculty democracy" model. The process is akin to a popular election, with professors voting among candidates for the job.
Columbia professors who threw their hats in the ring were thus subjected to the public scrutiny of their peers—an uncommon and unwelcome development for law dons well into their tenured professorships.
"Everyone was eligible to vote, and so everyone was eligible to be lobbied … You wanted your candidate to do well, so you ended up saying things that were negative about other candidates," said one person close to the situation, who requested anonymity because he did not want to generate publicity for the news. "We had a really, really good result, [but] the process itself generated a lot of frustration and ill will on the faculty."
Among the candidates were Mr. Issacharoff and Carol Sanger, a family-law and feminist legal scholar who is Mr. Waldron's longtime companion. The faculty chose a 35-year-old whippersnapper and tax scholar, David Schizer, for the job.
Mr. Issacharoff, a revered teacher who had expressed strong views about the kind of intellectual heavyweight needed to direct the school, visited at N.Y.U. the following year, through an arrangement he had made before the deanship shake-up. He never returned to Columbia.
"This is the last reverberation of the dean-search process we had," said The Observer's source. "The people who left were the people who were most closely affected by the dean search."
So why didn't all the moves happen immediately after the election of Mr. Schizer? And if Mr. Waldron feels that Ms. Sanger was mistreated, then why is he—not she—leaving?
"People need to consider their positions very carefully; they're not required to act precipitously," said Mr. Waldron, N.Y.U.'s latest acquisition. Ms. Sanger declined to comment. (Mr. Waldron has an outstanding offer on the table from Harvard, which has also made Ms. Sanger a visiting offer.)
Mr. Issacharoff wouldn't comment on whether the circumstances of the dean search were the catalyst for his move to N.Y.U.
"People make decisions for many reasons," he said, pointing to a cohort of scholars at the school working in his fields of complex litigation, governing and the political process. "I accepted at N.Y.U. because I liked the fit better."
He added, "As I told David Schizer, I said 'this is not on your watch. This is because of things that have been a source of frustration for me at Columbia for a long time.'"
"I think that would be a very simplistic way of describing what motivated me or anybody to move. It's bound to be more complicated than that, isn't it?" Ms. Estlund said when presented with the hypothesis that she had left as a result of the bloody dean search. "These are just always personal and idiosyncratic decisions. I think Columbia is a great place."
And not everyone associated with the dean search was left wounded. Robert Scott, a professor and former dean of the University of Virginia Law School, was a finalist along with Mr. Schizer for the Columbia deanship, until he withdrew near the end of the process.
Now he and his wife Elizabeth, who is also a professor, are joining the Columbia faculty in July.
Fabulous. But when will the N.Y.U. professors start signing up?