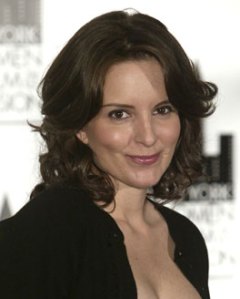 Saturday Night Live's head writer, Tina Fey, will have even more on her plate very soon. Recently, network executives have been buzzing over Ms. Fey's forthcoming Alec Baldwin–starring sitcom, 30 Rock, which premieres this fall.
To help deal with the additional writing and producing duties, Ms. Fey and her husband, musician Jeff Richmond, have recently purchased an Upper West Side apartment for $550,000, which they plan to use as an office, according to a spokesperson for Ms. Fey.
The 659-square-foot alcove studio includes a separate windowed kitchen and plenty of closet space.
And if they're ever suffering from writer's (or musician's) block, there's a gym located downstairs.
Also, the couple won't have to walk very far to utilize the cozy office: It's only a few blocks from the West End Avenue apartment that the couple purchased for $1.9 million, as reported last year in The Observer.
Shortly after the couple settled into their new digs on West End Avenue, Bill O'Reilly accuser Andrea Mackris scooped up an $800,000 condo in the same building (once her sexual-harassment suit against the Fox News star was settled out of court).
Corcoran Group brokers Naomi Klein and Richard Bernstein had the studio listing. Both brokers declined to comment.
Quick Lerner: Billionaire Trades Up to 740 Park

Billionaire and MBNA heir Randolph Lerner has emerged as the buyer of the $27.5 million penthouse apartment at 740 Park Avenue, according to a source with knowledge of the deal.

Just one year ago, he bought a $12 million duplex apartment down the street at 720 Park Avenue. But 740, the subject of Michael Gross's recent 740 Park: The Story of the World's Richest Apartment Building, is considered the Manhattan address ne plus ultra.

Apartments in the building, where fellow billionaires Ronald Lauder, Steven Schwarzman and David Koch also live, open up so rarely that a sale is big news.

This two-bedroom apartment—formerly owned by the late philanthropist Enid A. Haupt—hit the market in January with a $27.5 million price tag, listed with brokers Carel Corcoran and John Burger, of Brown Harris Stevens.

Back in 1967, Ms. Haupt reportedly paid about $350,000 for the apartment, but times have obviously changed in the Manhattan market since the Johnson administration.

After only a few weeks on the market, the New York Post reported, a contract was signed at the asking price, with multiple offers made by several bidders. Until now, the buyer's identity remained a mystery.

Located on the 17th and 18th floors, the apartment includes three terraces offering both city and park views, as well as a library, windowed kitchen and corner dining room. Also notable are the high ceilings, hardwood floors, elliptical staircase and original plaster moldings.

While there are plenty grand features in the apartment—coupled with the building's overall provenance—the number of bedrooms could be a problem.

In this duplex apartment, there are only two bedrooms (with two smaller bedrooms located in the staff quarters). Mr. Lerner, who has a wife and four children, could find that the discerning co-op board doesn't tolerate heavy renovations.

Perhaps as a precaution, Mr. Lerner has not yet put his duplex on the ninth and tenth floors of 720 Park on the market.

If he sells it, it will be the fourth sale in the building in a year—a rarity for 740's stepsister building.

Last December, The Observer reported that Democratic fund-raisers Barbaralee Diamonstein-Spielvogel and Carl Spielvogel were selling their five-bedroom apartment on the 17th floor and moving to a larger residence 10 floors down.

Now, the seller of the seventh-floor apartment has also emerged: It's powerful attorney John Beerbower. (Incidentally, both 720 Park apartments had been listed at $20 million.)

A spokesperson for Mr. Lerner didn't respond to requests for comment. Mr. Burger, citing a confidentiality agreement, declined to comment.
Upper East Side White Elephant
The conversion of the Stanhope Hotel had all the ingredients of a real-estate windfall, with expectations of billionaire buyers descending upon Fifth Avenue and grabbing up full-floor apartments in the venerable hotel overlooking the Metropolitan Museum.
Not only is the Stanhope a Candela building prominently displayed at 995 Fifth Avenue, but the project included industry heavyweights like developer Gary Barnett, whose Extell company is building everywhere; John Simpson, architect to the Queen of England; and Sharon Baum and Deborah Grubman, two of the Corcoran Group's top producers.
But Upper East Side brokers are calling the Stanhope a white elephant.
Most brokers are sniffing at the Stanhope's nine-foot ceilings, which may have worked well in the Stanhope's hotel rooms of modest proportions, but seem a bit like a massive Hobbit-hole when the walls are stretching out anywhere from 4,118 to 8,360 square feet.
"The location is wonderful, [and] they are spacious apartments with beautiful finishes," said Laurance Kaiser IV, president of Key-Ventures Realty. "But the ceilings are extremely low for the proportion of the rooms. The Stanhope was a family hotel, not a grand hotel."
Then there are the prices—between $10 million and $47 million—high maintenance costs, and the fact that the Stanhope isn't a condo but a land-lease co-op, whereby the land is still owned by the Sol Goldman estate.
And it's not fear of a bursting bubble over Manhattan that's fueling industry gossip, either.
Indeed, news trickling out of other high-end developments, like the Plaza (a condo conversion) and 15 Central Park West (a new construction), has been very positive—with wealthy buyers dropping tens of millions of dollars on spectacular apartments.
"When you say Rosario Candela, you expect grand layouts and high ceilings," said Richard Steinberg, senior managing director of Warburg Realty. "I think the drawbacks are the low ceilings, but the positives are that [you] don't have to go through a co-op board."
But the word circulating through the idyllic Upper East Side streets has been that, in over five months, the Stanhope hasn't found a single buyer, according to several sources.
"I can definitely tell you that there are contracts signed," said Ms. Baum, who refused to specify exactly how many of the 27 units are under contract. "So whoever these brokers are, I have no idea where they are getting their information. We continue to be extremely excited about the project."
The developer is pushing the same line.
"Extell's quite pleased with the progress," said a spokesperson for Mr. Barnett. "There have been a good number of contracts signed."
So that's settled, right? Well, in ROLEX—a shared database used by the city's brokers—all 27 Stanhope units are listed as active, with no reports of signed contracts. "I don't even use ROLEX," countered Ms. Baum.
All right. But many brokers do, and that could be one reason why the idea has spread that no contracts have been signed.
"Three elements make this situation slow: the ceiling height, the maintenance, and the fact that you need to see a little bit of what you are getting into," said Sami Hassoumi, of Brown Harris Stevens. "Of course, the architect did some work for the Queen of England—but this is New York, and people want to see what they are buying."
"There has been some serious competition out there, when you get to the $15 [million] to $30 million range," said Mr. Hassoumi. "I think it will be a slow process, [but] it will eventually sell."
If it's just a matter of time, or if the prices have to come down slightly, that's not such a big problem. However, if unchangeable issues—such as ceiling height—are causing the slowdown, then the developer and Corcoran brokers will have more problems down the road.
"If it's somebody who wants 12 feet, we don't have that," said Ms. Baum. "The ceilings are nine feet."
For comparison's sake, most units in the Plaza have higher ceilings. That's primarily because it was built in 1907, when higher ceilings were the standard, as opposed to the construction of hotels like the Stanhope and Ritz-Carlton in the mid-1920's.
But there could be another reason for slow sales.
"I think the problem is also supply and demand," said George van der Ploeg, of Prudential Douglas Elliman. While conducting a search for residences comparable to the Stanhope—four-bedroom apartments on Fifth Avenue, between East 79th and 96th streets—Mr. van der Ploeg found 41 total on the market (with 27 of them at the Stanhope). "That is a tremendous amount of inventory at one time," he added.
"The market is fickle right now," said Jonathan Miller, president of the real-estate appraisal firm Miller Samuel. "There are pockets of apartments in this price range, in other areas of the city, that are selling well."
And the Stanhope's monthly maintenance costs are also a concern.
For instance, David Koch's 15th-floor apartment at tony 1040 Fifth—formerly owned by Jacqueline Kennedy Onassis—carries a price tag of $32 million and a maintenance cost of $10,405. The Stanhope's 15th-floor spread costs $31.5 million and carries a maintenance cost of $26,020. Although the Stanhope apartment has more square footage, the 1040 Fifth apartment carries plenty of provenance.
"It's not that buyers in that market are bean counters for carrying charges, but it might give them pause," said Mr. Miller.
Obviously, unloading massive apartments will take some time, but skeptical brokers (and their clients) could slow things down even more at the Stanhope. And either way you look at it, now is the time to buy.
"You're in peak selling season," said Mr. Miller. "If a property is not going to move now, it's going to be much tougher the second half of the year."