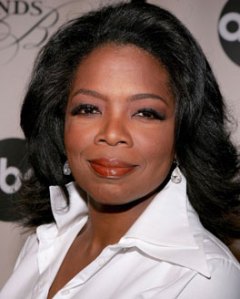 There was a time when an author's elegant prose style or compelling subject matter was the primary concern of an acquiring editor at a publishing house. As the era of visual media encroached, an author's age and looks also became important. But increasingly, publishers are looking for something more: writers who will not only churn out a few hundred pages of text, but also come prepared to be active players in the publicity process. Writers with a "platform."
All hail the new buzzword of publishing circles—sometimes the most important single factor in determining whether an author gets a book deal at all. "It's a proactive plan for one's career," said Richard Pine of the commercial literary agency InkWell Management, when asked to define the term. He elaborated: "Ideally, they"—meaning publishers—"are looking for people who don't live in a cave and come out with a manuscript and say, 'Here: do for me, be for me, make me.'"
The idea of the platform has migrated from the more lowbrow realms of publishing, such as cookbooks and self-help, to the hitherto sacred literary genre. (Just imagine if Virginia Woolf had had a platform: Has written for Times Literary Supplement! Bloomsbury Group! Lesbian interest!)
"I don't know where it comes from, but people use it all the time now," said Jonathan Burnham, senior vice president and publisher at HarperCollins. "It's a question editors ask agents when they're discussing a book, and they say, 'What's the author's platform?' It's much used within sales and marketing meetings and so on: 'How solid and substantial is this story, and how is it going to work for the media?'"
If the author himself "works for the media," as in the case of CNN anchor Anderson Cooper—whose book, Dispatches from the Edge: A Memoir of War, Disasters, and Survival, was published by HarperCollins this month—then so much the better. When it comes to fiction, an author's persona or history might serve as the launching pad (see under "Weisberger, Lauren," or "Viswanathan, Kaavya").
"It's something to dive off of," Mr. Pine said.
Indeed.
'You Don't Have to Work So Hard'
The origins of the term are unclear. Perhaps it comes from politics.
But it's rapidly become part of the lingua franca of publishing houses, where marketing budgets aren't what they used to be—and first-time authors are sometimes horrified to find themselves assigned to inexperienced, transient or downright air-headed publicists. A platform is a promise of sorts: It will eventually boil down to that little set of bullet points next to the author's photos in catalogs, which give booksellers a quick idea of why they should buy in.
"In almost any conversation around any book, the thing publishers are trying to suss out, in addition to content, is platform," said Todd Shuster of the Zachary Shuster Harmsworth literary agency. "The first thing that matters is the content, but after that—the conventional wisdom is that word of mouth will make it successful in the marketplace. Competing as No. 1 publicity marketing criterion for publishers these days are platform and prior sales."
An author's disappointing prior sales can be a book deal's undoing. The sense with a platform, however, is that at least the author has some built-in readership—a "community" to which he or she can peddle the book (writ large: Oprah Winfrey, platform incarnate; writ small: bloggers selling novels). Then, at least, "you don't have to work so hard," said one publishing executive who requested anonymity. "That's the problem in publishing these days—trying to get anybody to pay attention. If you've got a platform, at least those people will pay attention."
"It is certainly something you have to think about," said the agent Elyse Cheney, offering the example of one of her authors, Reza Aslan. Mr. Aslan came with a platform of sorts—he's handsome and attended the prestigious Iowa Writers' Workshop—but Ms. Cheney helped him take it to the next level, as it were: introducing him to a lecture agency, encouraging radio appearances and the development of a snazzy Web site, in conjunction with the publication of his book No god but God: The Origins, Evolution, and Future of Islam (Random House). "It ends up being kind of like a partnership between author and publisher," Ms. Cheney said. "The more the author can bring to the table, in terms of their ability to bring publicity, the better chance for sales."
This is why Deanna Kizis, 36, an attractive women's contemporary novelist who already has a nice set of platforms (has written for Elle, Allure, Harper's Bazaar, Details and other publications), took the initiative in setting up a page on MySpace, the Generation Y networking Web site, to market her latest book, Finishing Touches. "I was really embarrassed to do it because I thought I was too old," she said. "But it's actually a great thing to do, because there are a lot of book clubs on MySpace. A lot of authors."
Marci Alboher—whose second book, One Person/Multiple Careers: A New Model for Work/Life Success, is being published by Warner Business this winter—said that her agent talked about their strategy for describing her "platform" from the beginning of their relationship. "I think when you're a first-time author, 'platform' is a euphemism for this hurdle you have to get over to sell your book," Ms. Alboher said. "It's shorthand for the publisher and the agent saying, 'What's the business case for selling this book?' Anyone can have a great book idea, but are you the right person to sell the book?"
The Internet has had a certain democratizing effect on platform building. Mr. Shuster—and "any agent worth their salt," in his words—is not averse to recommending that beginning authors start blogs for the purpose of selling their books. Jennifer Nix, the editorial director of Working Assets Publishing, can attest to the wisdom of this strategy. She sent around copies of How Would a Patriot Act? by Glenn Greenwald (his platform was his own blog, Unclaimed Territory) to seven other bloggers in the hopes that they would write about it. "I really had no idea how powerful the blogs would be," Ms. Nix said. "All seven of them posted on their blogs, then that spread around to all these smaller blogs …. They took it in 12 hours from No. 59,000–something to No. 1—and it stayed there for four days," Ms. Nix added proudly. "And that's with no releases going out to any other media, not even Publishers Weekly or Library Journal."
The rise of inexpensively mounted cyber-platforms "means, in essence, that review culture is dead," said another publisher requesting anonymity. (The review culture may be dead, but that doesn't mean this person wants to piss off The New York Times.) "They"—meaning reviewers—"can love your book, and you know, it helps if all of them simultaneously love your book; that's a great thing. But they don't have the persuasive power that they used to."
'Not Something Sinister'
As with the intermittently fashionable shoe, not everyone is crazy about the rise of the platform. "It's become such a painful cliché," said the first anonymous publishing executive. "You pitch a book—'I have a new book on identity theft.' The first thing anyone asks is, 'What's the platform?' And half the time, it doesn't help."
Nan Talese, who heads her own eponymous imprint at Doubleday, said that platforms basically didn't exist back when she entered the business over 30 years ago—"because people went into bookstores because they wanted something to read," she said. "Today, you have to market the desire to read a book. What marketing is about is creating a need which five minutes before didn't exist. Perhaps the wish to be seen as cool, to be glamorous, to be smart, to be au courant—or, ideally, well informed."
The subject of platforms also inspired a bit of nostalgia for Larry Kirshbaum, the founder of LJK Literary Management and former chairman of Time Warner Book Group (platform's Grand Central, along with Judith Regan's ReganBooks). "When I started in the business—we're talking in the early 70's—books were sold on a literary basis: how great they were, how important their ideas were in helping to mold society or change the culture, etc.," Mr. Kirshbaum said. "Nowadays, we are using terms like 'brand' and 'platform' as a very important ingredient in the success of the book. You can have a great idea, but you need the platform."
But what's wrong with that? he asked. "The act of marketing should not be looked at as something sinister!" Mr. Kirshbaum said. "It's trying to compete with all the other forms of entertainment that are out there, and forms of education as well, which are being pushed or marketed in other ways. If we don't get out there and fight for our books, reading is going to become a much less practiced activity than it is now …. The fact is, publishing consists of so many titles that even if you have a platform, even if you have a very fine book, it's still very hard to break through and succeed."
Which arguably makes the publisher's assessment of a book's potential—the width of its platform—even more crucial. "You can usually estimate more or less correctly what the media attention is going to be, and how quickly they're going to pay attention to it, in my experience," Mr. Burnham said.
And, of course, there are those exceptional situations where the manuscript is … gasp! … actually good, in which case the book can be its own self-sustaining platform. "If someone writes a great book, they'll build a platform," said an idealistic literary agent, noting that many of the top titles on the best-seller list began platform-free. Triumphantly, he had just sold a nonfiction book for an author who doesn't really have a platform per se. "The proposal was so good," he boasted, the publisher "believed they could build a great platform."
And what happens to the unconnected, unheralded, unfamous, unattractive, unsociable novelist with no platform whatsoever? "He needs to be a really good writer," said the publisher, practically shrugging. "Still happens."