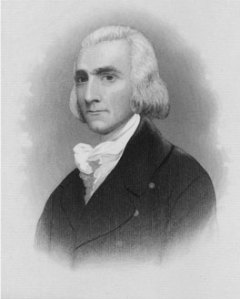 "Like New York itself, the Waldorf-Astoria crystallized the improbable and fabulous," wrote historian Lloyd Morris. "It was more than a mere hotel. It was a vast, glittering, iridescent fantasy that had been conjured up to infect millions of plain Americans with a new idea—the aspiration to lead an expensive gregarious life as publicly as possible." Originally built as two hotels by warring cousins in the 1890's, the Waldorf-Astoria was a New York institution. Its lobby displayed the behavior of the rich and famous for the wonderment—and ridicule—of the public.
Justin Kaplan ably conjures up the world of the "Waldorf Gang" in his slim, readable When the Astors Owned New York. Although his chapters are often muddled because he declines to write chronologically, Mr. Kaplan, who won a Pulitzer Prize for his Mr. Clemens and Mark Twain (1967), is a companionable writer, and his well-turned sentences are a delight to read.
The financiers of the Waldorf-Astoria were members of the dynastic Astor family. Their forebear, John Jacob Astor, was born in 1763, the son of a butcher in Waldorf, Germany. He became America's first millionaire with his fur-trading business and began the tradition of building magnificent hotels as personal tribute in 1834 with his Astor on Broadway, built at a time when "hotels" were mostly "roadside inns" where guests often shared beds as "snuggly" as Ishmael and Queequeg in the opening chapter of Moby-Dick. The Astor's luxurious guest rooms boasted ornate furnishings; more significantly, it served as a theater of the wealthy for anyone who had a natty enough suit to sit in the lobby.
With characteristic erudition, Mr. Kaplan describes it as "a self-contained, virtually perfected world of luxury and dream-fulfillment, evidence of what money could accomplish when joined with vision, energy, mechanical ingenuity, running water, indoor plumbing, and Mediciean magnificence." Astor was in his 70's when this vanity project took shape, but lived to see his hotel established as the finest in the nation, a pied-à-terre for the likes of Abraham Lincoln, Andrew Jackson and Charles Dickens.
Astor died in 1848, and his son William Backhouse enlarged his father's fortune, while transforming the family into American aristocracy with an education in manners and strategic marriages. His sons, John Jacob III and William Backhouse Jr., installed in adjacent brownstones on Fifth Avenue, bickered over their respective positions in the family while their wives engaged in a battle royal over who was the Mrs. Astor. Mr. Kaplan quips that "not since the Middle Ages, when rival popes at Rome and Avignon divided the Roman Catholic Church, had an issue of legitimacy stirred up such a tzimmes."
The discord was passed onto their sons, William Waldorf and John Jacob IV, two "crown princes in a society without a throne." The cousins couldn't have been more different. Jack, the younger, muddled through a peripatetic education and crashed his yacht into anything within reach. Town Topics wrote, "It is very questionable whether, were he put to it, he could ever earn his bread by his brains." He was referred to as "Jack-ass" by the press and lambasted for a particularly contemptuous stunt of trying to build a stable next to a Jewish temple. He withdrew his plan after six months of the press skewering him for his lack of regard for other people.
Willy, the elder, a highly disciplined student, trained his memory by playing chess blindfolded and used his free time to study art. He married Mary Dahlgren Paul of Philadelphia, a union of genuine warmth and love. (Jack, meanwhile, was locked in a cold and vengeful marriage.) After suffering a humiliating defeat when he ran for public office, Willy served as ambassador to Italy and spent most of his adult life in Europe, eventually settling in England. The press got a kick out of his prosperously fabricated genealogy connecting him to French royalty.
When Willy decided to continue the family tradition of building lavish hotels, he picked the site of his parents' house, an affront to Jack's side of the family. Not to be outdone, Jack started planning his own hotel right next-door. His, the Astoria, would be architecturally consistent with the Waldorf but four stories higher. Better business sense prevailed, and a fragile truce was reached so the hotels functioned as one, consolidating rather than competing.
Mr. Kaplan writes that the hotel "brought exuberant high-rise architecture, European glitter, elegance, and detailing. It was an expatriate's declaration of personal magnificence, blue-blood prize, and superiority in imagination, style and intellect to the members of his class and the nation at large."
The manager, George C. Boldt, lavished gifts and privileges on favored guests and treated the rest with contempt. His carefully orchestrated opening night set a precedent for celebrity events by combining a benefit with upscale entertainment and a red carpet. A reporter dubbed the main corridor "Peacock's Alley."
The most talked-about event at the Waldorf-Astoria was the Bradley-Martin ball of 1897, an extravagant costume party costing half a million dollars—during a recession. While the guests strolled down Peacock's Alley festooned with diamonds, thousands queued at unemployment offices and soup kitchens. "Half a million dollars gone up in frippery and flowers," wrote one bitter observer. The waste was such a scandal that the Bradley-Martins fled to England.
After telling the story of the Waldorf-Astoria, Mr. Kaplan turns his attention to less interesting epilogues: Willy absurdly renovating castles in England (the press still mocking his fantasy of royal ancestors); Jack pursuing a military career (at age 47, he was embroiled in scandal after divorcing his wife and marrying an 18-year-old girl).
The Waldorf-Astoria closed in 1929 to make way for the Empire State Building. Among the items auctioned off in advance of the demolition was the hotel's name, which went for $1 and is now owned by the Hiltons. And those Hilton heiresses, true to the Astor tradition, frolic in the spotlight, the public hungrily scanning the gossip pages for news of scandal, romance and foolish foibles.
Elizabeth Hoover's reviews have appeared in the Los Angeles Times, The Philadelphia Inquirer and the Chicago Tribune.