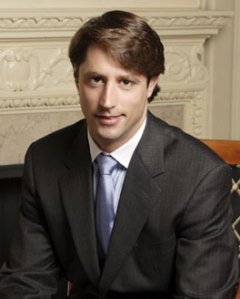 "Why do you want to be on The Bachelor?" asked Marlon Sanders, a producer for the ABC show, of one glossy-lipped woman in a cardigan during a June 10 casting call at the Southampton Publick House Taproom.
"I don't," she said. "Not really."
Mr. Sanders had a soothing demeanor and a sleeveless black T-shirt, showing ripply arm muscles. He was in town in search of an example of Hamptons femininity—a socialite type, Manhattan in a sundress—to include in the hit program's ninth season, which is filming this summer in Rome.
About 30 women had come to meet him—among them NYTV, self-identified as a "writer"—with hopes of entering reality television's dark fray.
Each year, more than 100,000 people audition for the 200-odd reality programs that grace our airwaves. Lured by the prospect of easy fame, or the comfort of fleeting notoriety, they pack stadiums, mail audition tapes and occasionally even compromise their dignity in pursuit of all the glory television can provide.
On The Bachelor, the glory is accompanied by TV's version of true love; the winner gets a proposal, after each season's bachelor has winnowed the field of contestants. Last season's version led its time period in the 18-to-34 demographic, drawing 11.5 million viewers for the finale.
But why would a woman want to pursue a lifelong personal commitment on ABC in prime time? Mr. Sanders asked the question over and over last weekend, to one wide-eyed Hamptons gal after another. In the words of Jen, a striking 23-year-old brunette whose mother documented the adventure with a digital camera: "It's too windy to go to the beach. So, I figured, why not?"
The Southampton session, the first of three that weekend, featured no America Idol–style lines, no screaming women in halter-tops. The contestants included three schoolteachers, a handful of curious beachgoers—and three journalists, in various degrees of disguise.
Conservatively dressed women were ushered into a wood-paneled back room where soft rock played over the loudspeaker and trays of crudités lay out for the sampling.
"I finished my errands this morning," said Brandi, a cheerful, auburn-haired kindergarten teacher from Westhampton. "So I figured I'd come here."
Brandi, mild-mannered as could be, had, in private conversation, confessed her fears of being branded the show's "psycho bitch." She had moved on to talking about the last day of the school year and how it bre aks her heart to load the tykes onto their buses for the last time when one of the interviewers—a pretty Michelle Branch doppelgänger wearing multiple tank tops and camouflage pants—happened by.
"You teach kindergarten?" the interviewer asked, selecting a carrot stick from the platter and dunking it in ranch dressing.
"Yep."
"Do you hate it?"
"Um, no. I love it."
Camo-woman turned abruptly to NYTV. "Is there something funny going on with this dressing?" she asked.
Brandi returned to her application form. In addition to her home, work, cell, pager and fax numbers, an aspiring bachelorette must provide her height and weight, her hair and eye color, her salary, occupation, schools attended and degrees earned. The form delves into certain necessary background ("Have you ever had a temporary restraining order issued against you? … If so please give details and dates"), but one point is more important than the others.
Page Two: "Are you genuinely looking to get married?"
Page Three: "Why are you ready to get married now?"
This season the prize is Lorenzo Borghese, whom the network is billing as a "true prince" and a "cosmetics entrepreneur." The 33-year-old graduate of Florida's Rollins College traces his roots back to Camillo Borghese, a.k.a. Pope Paul V, identified by one biographer as an "unabashed nepotist." It is unclear how much time young Lorenzo actually devotes to his princely duties these days—he sells a line of "prestigious" bath products for dogs—but he will spend six weeks doling out roses to lucky young women (aged 21 to 31, per eligibility requirements) beginning in August.
An average gal strolling into the Taproom may not have familiarized herself with Prince Lorenzo's extensive personal résumé. ("That's O.K.," said one member of the Bachelor crew. "All you need to know is Lorenzo's very nice.")
On the other hand, there was Natalie Behna, a voluptuous 31-year-old speech therapist who arrived early in a snug red wrap dress. "I've been trying to meet this guy for a year," she told a New York Post photographer, while twirling on a pair of Lucite mules and mugging for the camera.
Ms. Behna recently mailed the Bachelor producers a photograph of herself and comprehensive application package, which she followed up with a videotape. Entire books have been written about how to get yourself cast on a reality show (including So You Wannabe on Reality TV, by Jack Benza, who claims to have appeared on more than 30 separate shows), and Ms. Behna seemed to have read all of them. She nodded vigorously at everything anyone said. Her diction was perfect, her makeup thick.
Of more tepid response was Kristina Weston, a 31-year-old special-ed teacher from Westhampton "looking for international love." Ms. Weston has the frosted hair of a typical Bachelorette but not, she conceded, exactly the slender physique. Since breaking off her engagement last year, she hasn't been out much. Internet dating isn't working; her fellow teachers are married women. When she saw a notice about the casting call, she figured: Why not?
"Yeah, why not?" said Kimet Speed, Ms. Weston's best friend, who had come along for moral support. Ms. Speed has been married for eight years. She has had little luck finding men for Ms. Weston in their sleepy Hamptons hamlet. "I'd like to watch her on TV," she said.
Ms. Weston had mixed feelings about the whole exercise, but said Mr. Sanders had at least been gentle. He asked about her relationship history. He wondered how she would feel about home audiences judging her.
"I'd probably be the innocent, naïve nice girl," she said. "But I do have a lot of nooks and crannies to my emotions."
That evening, Mr. Sanders and his helper would travel via Dodge minivan across town to JL East, a tweedy nightspot on Montauk Highway, and arrive 15 minutes after the official start time of their Easthampton casting call. No one was waiting inside.
Outside, one hopeful stopped to chat. She was Kate Maire, under cover for The East Hampton Star.
Ms. Maire, besides being a reporter, is a sometime waitress for the Rowdy Hall pub. She had "slutted up" for the audition, she said, which apparently meant donning pink eye shadow, a jean skirt and a bold, off-shoulder top.
Ms. Maire noted the abundance of her fellow scribes.
"How many people do you think have had this idea?" she asked. Just then, Debbie Tuma of the Daily News arrived. "I skipped a movie for this," she said.
Ms. Maire wondered if the interviewers could spot the journalists. "How many times do they hear, 'I'm a writer'?" she said. "Or, 'I was an English major in college.'"
The answer: At least twice previously that day—once from the New York Post reporter who tried out that afternoon, and once from NYTV.
NYTV never lied, but selectively listed our relevant virtues: height, youth, affinity for dark-haired men, sympathy for Italian royals, willingness to embarrass oneself for the entertainment of others (Q.E.D.), writerly creativity and so on.
"What would be your dream thing to write about?" Mr. Sanders had asked.
"Television." (Did he know?)
"Oooh," he had replied, throwing out a playful jab. "Ooh, ooh. If you wrote about television, what would you say about The Bachelor?"
"Oh. Um. Well. I probably shouldn't say this, but—"
Mr. Sanders gently cut in.
"It's O.K.," he said. "I don't watch the show either."