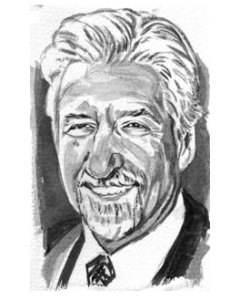 A Virginia Tech study suggesting that most of our six million annual car crashes involve drivers distracted by cell phones, food, liquor and the like reflects the worst drivers in the First World. But, like curbing the drugs, guns or obesity with which America also leads the richest nations, we do little to fight a disaster taking 42,000 lives a year.
Even our drunk-driving reforms have their downside. Heartening was the crusade of California housewife Candy Lightner, who created Mothers Against Drunk Driving in 1980 after her daughter died in a crash. Hundreds of MADD chapters soon formed, without an Internet to spread the word. Within a year, a panoply of local, state and federal laws against driving while intoxicated had been passed. D.W.I. deaths plunged from 78 a day in 1980 to 44 by 1998. And MADD's campaign inspired related attacks on reckless driving, from traffic cameras to record the license plates of speeders to a New Mexico reform that should be a national one: banning "drive-in" liquor stores. Still, drunk drivers caused 16,694 of our 42,636 highway deaths in 2004.
When Japan's highway death rate rose to half of ours in 1992, it declared a national alert. Meanwhile, Washington did away with the national speed limit of 55 miles an hour. Alarmed by just 200 monthly car accidents caused by cell phones, Japan banned all keitei from cars in 1999. Our recent bans on handheld calls are useless, with studies showing similar crash rates for hands-free phones.
A strong voice for driving reform was President George W. Bush's former head of the National Highway Traffic Safety Administration, Jeffrey W. Runge, a longtime E.R. doctor. Calling our highway carnage "obscene," he suggested that drunk drivers causing deaths "be treated as taboo, the same as child molesters." He also attacked Detroit for S.U.V. rollovers that take 2,000 lives a year. "I wouldn't let my kid buy … a rollover vehicle if it was the last one on earth," he told a Detroit audience in 2003. Within a month, Detroit pledged to lower S.U.V. and light truck frames to lessen their impacts on passenger cars—and add more air bags and reinforced doors to defend cars against such tanks.
Such things happen when Washington takes highway safety seriously.
Two very American driving problems were foreseen in Bette Davis' only singing film role when, in Warner Brothers' all-star war effort of 1944, Hollywood Canteen, she huskily bemoaned the slim pickings on the home front. "They're either too young or too old," she sang. "They're either too gray or too grassy green."
At least older drivers with experience are much safer than youths with next to none. Still, as overall driving deaths were falling after 1989, they soared among seniors, reflecting a sharp growth in the number of drivers over 75 years of age, many with reduced dexterity and vision. Cowed by senior voting blocs and the almighty AARP, politicians mainly look the other way. Elderly drivers in Florida's retirement mecca may go almost two decades between license recertifications, with the state settling for palliatives like bigger street signs or more-visible lane lines.
While a dozen states have age limits for automatic license renewals, California, home to many seniors, does not. Thus a recent notorious tragedy, when an 87-year-old driver confused the brake and gas pedals at a Los Angeles farmers' market and killed 10 pedestrians. In the late 1990's, when then–State Senator Tom Hayden urged age-specific license tests after a similar tragedy, the AARP yelled "age discrimination." After the carnage at the farmers' market, Mr. Hayden said he blamed the AARP and its "reactionary attitude."
Another problem involving older drivers is a sharp rise in motorcycle deaths. Affluent, aging baby boomers have raised the median biker age from 27 years in 1985 to 41 today. And while 20 states mandate helmets, the others don't (including Pennsylvania, which is why Steelers' quarterback Ben Roethlisberger wasn't wearing one when he was in an accident in Pittsburgh a couple of weeks ago). There has been an 85 percent jump in highway motorcycle fatalities since 1997.
As with banning all cell phones and restoring a national speed limit, Washington should mandate helmets for all motorcyclists of any age. For the elderly, it should require regular state license recertifications for drivers 70 years old and older.
The AARP has it right about "discrimination": States must discriminate between good and bad drivers among elderly operators of potentially lethal machines. Given the AARP's clout, however, this may not happen until senior driving deaths really take off, as 74 million baby boomers retire in four years.
Meanwhile, there's the far bigger disaster of far too many teenage drivers, which I'll deal with in my next column.