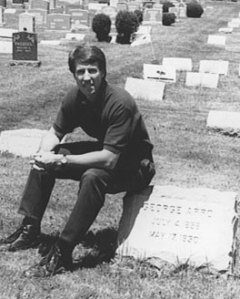 In the hurly-burly decades after the Civil War, uptown and downtown, on and off the Bowery and all over Five Points, the New York underworld boasted a roster of real-life shady characters—crooked barkeeps, cops on the take, sundry fences, countless thieves and gangs galore—who could put a Damon Runyon to shame. Over on the West Side, the likes of Stumpy Malarkey, Goo Goo Knox, One Lung Curran and Happy Jack Mulraney preyed on the freight trains that once rumbled down 11th Avenue. The Hudson Dusters battled the Fashion Plates near lower Broadway, while the Marginals traded blows with the Pearl Buttons on the western waterfront. This is just a partial listing—you could fill a phone book with this stuff—but I should also mention my favorite, Boiled Oysters Malloy, who ran a little joint near the Bowery called the Ruins.
Of course, the annals of Gilded Age lawbreaking are stocked with a good deal of half-truth, fancy and outright myth. The line between fact and folklore is often blurry, which presents obstacles to the would-be historian. Some go with the flow; they don't get too hung up on fine distinctions. That's how Herbert Asbury did it in his legendary chronicle The Gangs of New York (1927), and Luc Sante followed a similar tack more recently in his classic Low Life (1991)—an "exercise in naïve and personal history," steeped in hardboiled gutter poetry, it's on my list of the best books ever written about New York.
In A Pickpocket's Tale: The Underworld of Nineteenth-Century New York, Timothy Gilfoyle opts for a rigorous empiricism and footnotes the heck out of things. "The actual workings of the 'underground' … are uncharted territory," Mr. Gilfoyle writes, but it all depends on how you define "uncharted." He has little time for Asbury, and I looked in vain for any reference to Low Life. As a stylist, Mr. Gilfoyle, a historian at Chicago's Loyola University, is no match for Asbury or Mr. Sante (watch out for academic deformities like "carceral system"), but he has rolled up his sleeves, plunged into state and legal archives, and marshaled an impressive variety of sources for his methodical look at the institutions of crime and punishment in late-19th-century New York.
A Pickpocket's Tale is ostensibly a portrait of thief and swindler George Appo. Half-Chinese, half-Irish, Appo was born in 1856. Orphaned at a young age—his father was locked up for murder in 1860, and his mother died soon after—Appo grew up on the squalid, knockabout turf of Manhattan's Five Points, turning to pickpocketing as a boy and then to elaborate con games in the 1880's and 1890's. Appo frequented opium dens on lower Mott Street, where he mixed with bohemians and was a habitué of such classic dives as the Haymarket and Billy McGlory's Armory Hall on Hester Street, which Asbury called "probably the most vicious resort New York has ever seen." Appo even performed in an 1894 stage melodrama on the Bowery that gave him a taste of celebrity.
Though he never set foot in a classroom, Appo was a rarity for his time: a criminal who taught himself to read and write. In a rarer instance, Appo left behind a 99-page typed autobiography, which despite being "incomplete in certain parts, inarticulate in others," Mr. Gilfoyle uses to build a broader portrait of Appo's life and crimes. (He studs his text with generous samplings of Appo's writing.) In the slang of his day, Appo was a "good fellow"—that is, someone who "avoided violence, employing wit and wile to make a living" (in theory, at least). As Appo himself wrote in his distinctive, offbeat style, "What constitutes a Good Fellow in the eyes and estimation of the underworld is a nervy crook, a money getter and spender."
Short and slight, the wily Appo raked in the loot, but he also had a knack for getting into scraps that left him scarred (he was shot twice, lost an eye and stabbed in the throat) and landed him in just about every kind of lockup and jail cell the Empire State had to offer: Sing Sing, where he did three stints; the Tombs; Blackwell's Island (better known today as Roosevelt Island); and the Matteawan State Hospital for the Criminally Insane.
A Pickpocket's Tale is less a sustained narrative than a series of discreet monographs organized around Appo's criminal pursuits, hangouts and places of incarceration. Mr. Gilfoyle hurls a mind-numbing amount of facts at the reader and lapses into academic speak, which drains his material of its naturally lurid color ("Appo not only evaded the law, but also the emerging urban bourgeois norms of street behavior, domesticity, and respect for individual property"). Mr. Gilfoyle's approach can be too dispassionate, too clinical—at times, you feel he's holding Appo up for inspection with a pair of tweezers.
Still, we learn a lot about Appo's haunts, the corrupt inefficiencies of the New York courts, the dynamics of the criminal economy and its crazy, often-hilarious slang. "Carbuzzers," for example, prowled streetcars, on the lookout for a "roll" (money); aided by "stalls" (a distracting jostle), the "wire" (or "pick," or "bugger") then relieved the unsuspecting victims of their "leathers" (pocketbooks). A surging population, no credit cards and a cash-driven economy made Manhattan a pickpocket's paradise, and Appo thrived for a time. But he and his brethren fell afoul of a harsh system that allowed judges to throw the book at pickpockets, who after 1870 were punished "not only with increasing severity but with more rigor than murderers."
Appo suffered terribly at Sing Sing, where he did time on and off throughout the 1870's. Mr. Gilfoyle's pages on New York's most infamous prison make for hair-raising reading. He variously compares Sing Sing to a Soviet gulag and a "haphazardly organized industrial plantation." Prisoners were treated like animals, sold out to contractors to work menial tasks. Even worse, wardens relied on torture so savage that the minders at Guantánamo Bay would probably find it distasteful.
By the mid-1880's, nearly broken by his time in jail, Appo switched gears: He quit pickpocketing for a more lucrative con known as the "green goods game," an elaborate bait and switch that involved real money passed off as counterfeit. As Mr. Gilfoyle notes, the green-goods racket and similar schemes couldn't exist without the connivance of the New York City police, who, he argues, didn't stop crime so much as regulate it. The fix was in. Reformers wanted an end to the practice, and Appo was made to testify before the crusading Lexow Committee in 1894, which forced the resignation of several high-ranking officials. His underworld colleagues dismissed him as a rat, but Appo only confirmed what was common knowledge. A few years later, he ended up in a mental institute, and then passed in and out of a series of odd jobs. Remarkably, he lived on until 1930—his last residence, appropriately enough, was in Hell's Kitchen.
Mr. Gilfoyle doesn't quite know what lesson we should take from Appo's life. Did crime pay? Maybe only a little. The author's verdict is sobering: "In George Appo's world David rarely beat Goliath."
Matthew Price writes for Bookforum and other publications.