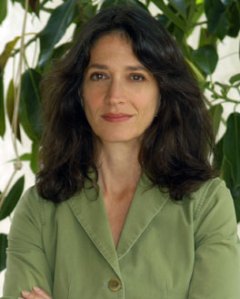 You get a lot of strange reactions when you say you like Los Angeles in New York. A furrowed brow, sometimes a disapproving snort, usually followed by the inevitable comeback that San Francisco is so much better. I don't get this. Sure, San Francisco is pretty as a postcard, but to me, it's just the boutique city by the bay. That sprawling, disorderly city to the south—the one, we're frequently told, that exists in total defiance of nature, that's really no city at all—is the real thing. A friend said to me that there are only three cities with purpose in America: New York, Chicago and Los Angeles. Folks around here will sign on for the first two, but L.A.? No way.
Of course, Eastern disdain for Southern California is a fine old tradition—which is kind of funny, since so many Easterners (and plenty of New Yorkers) live there. As Amy Wilentz reminds us several times in I Feel Earthquakes More Often Than They Happen, a winding memoir doing double duty as a travelogue and sociopolitical study, she's just a Jersey girl (Perth Amboy) and former resident of the Upper West Side trying to figure out the Southland thing. When her husband took a job at the Los Angeles Times in 2003, Ms. Wilentz, an accomplished journalist and former Jerusalem correspondent for The New Yorker, packed up and touched down in "a gas-guzzling consumathon with hundreds of thousands of miles of asphalt but barely any public transportation."
Which isn't to say that Ms. Wilentz flat-out dislikes Los Angeles—throughout, she carefully monitors her ambivalence and settles for a heavily qualified "O.K." As she playfully notes, such is the lot of many New Yorkers who both love and loathe the same things: cars, blondes, pools, sunshine—the whole SoCal shebang. Still, she catalogs all the greatest hits from the Southern-California-as-apocalypse play list: the threat of earthquakes, subdivisions besieged by brushfires, way too many people and not nearly enough water—that is, until it rains, which brings mudslides and wrecked houses. You know the drill.
As all this is happening, Ms. Wilentz also tries to get her head around the political earthquake otherwise known as Arnold Schwarzenegger, who swept to victory in a Republican-led recall of Democrat Gray Davis in 2003. Ms. Wilentz states her liberal bona fides, but she has a soft spot for the Governator, even if she can't quite explain why. She more or less gives him a pass on his alleged bad behavior and sexual indiscretions. Her intellect tells her he's a bad thing, but, refreshingly, she doesn't dismiss him—or the carnivalesque recall, which had most Democrats frothing at the mouth. She concludes that there's a certain kooky logic to the rise of Governor Schwarzenegger: He's a huckster, a glad-hander, a salesman, a cad, an affable lunkhead, yet he somehow makes sense. After all, like many Californians, Mr. Schwarzenegger is a "self-invented figure," she notes, and hardly the first movie star to get himself elected to California office: There's Clint and, of course, Ronald Reagan. Mr. Schwarzenegger is a pure narcissist, but that makes him even more of a force in the political arena. (Despite a few bungles—like taking on the state's nurses—the chances are decent that he'll win another term this fall.) What can she say? Ms. Wilentz digs his vibe.
Still, she never gets too cozy in her new environs. For a reporter who's done time in some tough places—Haiti, for her first book, The Rainy Season (1989), and then the Middle East, about which she wrote a novel, Martyrs' Crossing (2001)—Ms. Wilentz is spooked by SoCal. ("I had arrived in LA hoping to avoid catastrophe, only to find that I was living in its capital.") Back in the 60's, Joan Didion practically invented the genre of California unease; some 40 years on, there's still much to be uneasy about. But Ms. Wilentz's opening set piece, a visit to California City, which is little more than a white elephant in the Mojave Desert, is something of a cheap shot. As Gertrude Stein once said of another California city (Oakland, to be exact), there's no there there. It's a failed Levittown, "urban development in the wild," the product of a bogus vision, which, Ms. Wilentz implies, perhaps helps to explain California itself.
Ms. Wilentz takes other jaunts—up north to Big Sur, where she pokes around a New Age retreat, to the agricultural hub of Central Valley, and to the surreal landscapes of the Salton Sea. If these trips prompt some interesting observations, I found her sections on Los Angeles, which take up a good portion of the book, disappointing and familiar. She stays mostly confined to a narrow band of the Angeleno elite: She trades notes with Arianna Huffington, who also ran for governor, and talks politics with Warren Beatty over lunch, an encounter that yields little more than tepid celebrity journalism.
Ms. Wilentz hobnobs with Stewart and Lynda Resnick, an Eastern-born, liberal power couple who've made it big out west. (They have extensive agribusiness holdings and are co-owners of the Franklin Mint, tchotchke manufacturers extraordinaire.) For Ms. Wilentz, the Resnicks are exemplars of a particular kind of spectacularly vulgar L.A. nouveau riche success. And they, in turn, don't know quite what to make of Ms. Wilentz: "To them, I'm a strange alien observer, at best." Recalling these encounters—Mr. Resnick once mistakes her for his "industrial psychologist"—she does what any New Yorker might do and retreats into a self-deprecating shtick that, at times, shades into bizarre self-pity.
When she gets away from this crowd, her account sharpens. Her trip to Lakewood, a 1950's suburban tract-housing community, tells one a lot about where that much-remarked-upon sprawl came from, and why, for better or worse, it's offered a version of middle-class paradise. Ms. Wilentz's prose never quite cuts to the bone, but her brief meditation on Lakewood has both sting and pathos. Contrasting it to her own New Jersey town, she jibes that "we were not made full-blown and then sold all at once." Lakewood, she allows, "is a place that admits what it is, that longs for nothing more, that lives up to small, reachable expectations." There's a great deal of wisdom in those lines.
But I wish Ms. Wilentz had more to say about Los Angeles' urban ecology, which I find completely fascinating. About the built environment, she offers up the trite remark that L.A.'s architecture is "relatively inauthentic"—which misses the point. For all its problems—its patches of blight, its traffic jams, its infamous Skid Row and about half a dozen other social ills—Los Angeles is actually an extraordinarily beautiful place, with a wonderful jumble of housing styles and neighborhoods. And the best way to see this Los Angeles isn't necessarily by car. Here's a tip. It may not always be practical, and you'll certainly get some strange looks, but next time you visit, tackle L.A. New York–style: by bus, by subway (it exists) and, yes, even by foot.
Matthew Price writes for Bookforum and other publications.