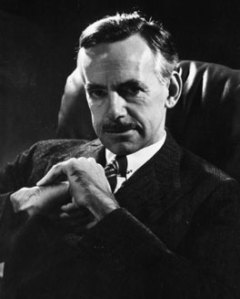 The showcase for 34 new musicals on display during the New York Musical Theater Festival hasn't thus far produced a longed-for miracle, though Flight of the Lawnchair Man—concerning a simple-minded soul who dreams of flying around the sky in a Wal-Mart lawn chair—certainly had its charms.
I thought very reluctantly, however, that its talented creators, Peter Ullian and Robert Lindsay-Nassif, weren't quite there yet with their imaginative piece. But when the cast, led by the wonderful Donna Lynne Champlin, took its curtain call to enthusiastic applause, I found myself feeling guilty and asked myself, "What if I'm wrong?"
What if Flight of the Lawnchair Man is the greatest musical since West Side Story and I missed it? The original producer of West Side Story was Harold Prince, then a young man at the start of his career. His creative team—Leonard Bernstein, Stephen Sondheim, Arthur Laurents and Jerome Robbins—would become as legendary as the show. Their new musical literally changed the world—the musical world, anyway.
But wait! Flight of the Lawnchair Man was premiered at the Prince Music Theater in Philadelphia, where Harold Prince was its original director. Mr. Prince surely saw the talent at work in Flight of the Lawnchair Man and, at the very least, he wanted to nurture it. Perhaps he saw what I couldn't see—a miracle in the making, the future.
"There is no substitute for talent," wrote a resigned Aldous Huxley in Point Counter Point. "Industry and all the virtues are of no avail."
What we know about the mysteries of talent is that dedication to an artistic cause—the magnificent, honest endeavor and effort of it all—doesn't amount to a hill of beans. Eugene O'Neill used to emerge from his workroom exhausted and pale, his eyes bleary with the tears he shed in the struggle to exhume his ghosts and make sense of life's wreckage. But the tortured O'Neill was a natural stage poet. He had no choice. He was born one.
I've found, in the reviewing game, that it also takes as much effort to fail in theater as it does to succeed. The most affecting, appalling scene in Citizen Kane comes when the suicidal Susan Alexander Kane finally confronts her Svengali husband, Charles Foster Kane, for trying to turn her into an opera star when she had no talent.
"Charlie," she begs him after another humiliating appearance in the opera house he built for her, "you don't know what it means when the whole audience doesn't want you."
"That's when you've got to fight them!" he replies.
Like everything in his life, the millionaire Charles Foster Kane wanted the public to bend to his will. But you cannot fight an audience that's found you out. An audience in revolt puts an unusual limit on the power of money. For Kane could buy anyone and anything he wanted in life—except the creation of God-given talent.
Kane's terrified wife is like John Osborne's mythic failed comic, Archie Rice, who's dead behind his eyes. Archie is a comic who just isn't funny. He hasn't the talent for it. He tries. Oh, how he tries! But he knows it's no use. He craves laughter and dies every night in the unforgiving spotlight.
Where does talent come from? Talent is kissed by God, who remains perversely democratic about it. He bestows talent without moral judgment on both the good and the bad. Poor old Salieri! That upright patron saint of the mediocre could never accept the capricious injustice of it all. Why not him? Why did God choose an idiot savant named Mozart?
On the other hand, talent needs luck, the helping hand of Fate. Or as Robert Benchley explained about his own success, "It took me fifteen years to discover that I had no talent for writing, but I couldn't give it up because by that time I was too famous."
I was struck last season by a very odd and bold play for Broadway, Souvenir, which told the true story of the society lady, Florence Foster Jenkins, who became a famous opera star precisely because she had no talent. Ms. Jenkins could scarcely hold a note. Yet when she made her Carnegie Hall debut in 1944, some 2,000 people were reportedly turned away from her sold-out recital.
We can only assume that Jenkins was either unaware that she was singing blissfully off-key, or she was one of the greatest actresses who ever lived. I was on the floor with laughter at Judy Kaye's straight-faced impersonation of her. So was everyone else around me. Not meaning to laugh at the disastrously flat notes—we therefore howled. Or worse, tried our utmost not to.
In their bizarre way, Jenkins' legendary recitals were no different from Leonard Bernstein's manically discordant "The Wrong Note Rag" in Wonderful Town. But here the deliberately crappy makes us happy. Jenkins' unself-conscious talent was for singing badly, but you could claim her real talent was for making a public idiot of herself. And yet she was touching. She was treated as a freak show, but she was doing her best. Florence Foster Jenkins yearned in her soul to be the real thing. She wanted to be an artist.
Her contemporary version would be Rufus Wainwright, the popular singer-songwriter, who sold out Carnegie Hall in early summer giving a song-by-song recreation of Judy Garland's legendary 1961 concert, Judy at Carnegie Hall. It mattered little—if it mattered at all—that Mr. Wainwright reportedly sounded nothing like Garland. He had his fantasy in the sun. He had a 40-piece orchestra accompanying him. He had his mother on piano during "Somewhere Over the Rainbow." And he had an adoring audience who wanted to be up there like Judy, too.
It takes all sorts, as Wittgenstein used to say over tea and crumpets. Joseph Pujol—a.k.a. La Petomane or "The Fartist"—literally farted his way to great fame and fortune. His astonishing innate talent, which at the height of his powers earned him more than Sarah Bernhardt, was first noticed at the Moulin Rouge in Paris, when he appeared poker-faced, dressed in immaculate evening wear to fart at will in perfect pitch to various classical concertos and popular songs.
Women in the audience fainted from laughing so much. They had to be carried out on stretchers by attendant nurses. La Petomane's farts could also render a perfect imitation of the sound of several yards of cloth being slowly ripped or, if he felt like it, of rapid machine-gun fire, and all while he accompanied himself on the violin.
Say what you like about him, he was like a breath of fresh air blown through the bourgeois theaters of Paris. He was a true genius of wind who proved the old Broadway adage, "You gotta have a gimmick."
But the gift of convulsive, unearthly talent is never a mere gimmick. In Brian Friel's magnificent Faith Healer, the hero lives in agony because he doubts his miraculous gifts. "Precisely what power did I possess?" the tormented faith healer demands time and again of himself. "Could I summon it? When and how?" And then one day, a day he predicted would happen, his gifts vanished overnight and the mob tore him to pieces.
As I say, I felt badly that I didn't enjoy the New York Theater Festival Flight of the Lawnchair Man as much as some. I thought its talented creators revealed great promise, though—which is something, a lot even, but exactly what the talented never want to hear anyone say about them.