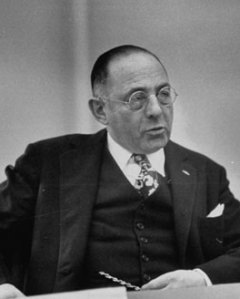 Back when he was an investment banker at Morgan Stanley (MS), Jonathan A. Knee got performance reviews that praised his knowledge and energy, but warned that his "straightforward, no-nonsense style" could "sometimes be too blunt and rub people the wrong way." On the evidence of his memoir, The Accidental Investment Banker, he hasn't changed a bit.
Mr. Knee has written three different books in one, which makes for some rough edges but also for an informative, behind-the-scenes account of a secretive business. His book is at once a highly critical industry history, a memoir of a disappointing professional sojourn and the office-politics equivalent of the "nuclear option," featuring relentlessly candid appraisals of his prominent former co-workers.
The eagerness to dish helps Mr. Knee in creating an engaging, you-are-there sense of what investment bankers actually do during those long hours at the office. Corporate finance "is, fundamentally, a sales job," he insists, in which the banker sells strategic advice, as well as access to the bank's resources in financing deals. When wooing prospective clients, bankers compile "pitch books," fat tomes that are "mostly filled with pages containing concise but ambiguous bullet points (to allow for plausible deniability if the client clearly disagrees with the point you meant to make) and cheesy graphical representations." Most potential customers hate the fluff-filled pitch books but keep taking the meetings anyway, in the hopes of discovering an original, practical idea. For Mr. Knee, the thrill of investment banking lies in providing genuinely valuable advice to a powerful corporate decision-maker.
As a model of what an investment banker should be, Mr. Knee lauds the example of Sidney Weinberg, who led Goldman Sachs from 1930 to 1969 and insisted on the "semipublic" nature of corporate governance. A banker was to consider the well-being of society, the financial markets and the client, not simply the firm's coffers. These ethical scruples meant taking on new clients cautiously, and rejecting ventures thought to lack redeeming social value, such as gambling companies and hostile-takeover bids.
Mr. Knee argues that Weinberg's conservatism was in fact a form of enlightened self-interest. During the Internet boom, bankers felt pressured to do as many deals as possible, irrespective of quality. Celebrity-seeking bankers behaved increasingly like lawyers, advising clients on what could be done legally rather than what should be done to achieve stable, long-term profitability. Since the tech bust occurred shortly after large commercial banks received government permission to enter the securities-underwriting business, the "pure" investment banks suddenly faced mega-capitalized new competition at a time of damaged credibility. While it's hard to believe that resourceful executives won't be able to find sober, independent advisors one way or another, Mr. Knee makes a persuasive case that traditional investment bankers can no longer play that role.
Concerned about ethical and structural changes in the industry, he also remains angry at how the firms treated him. After a few strong years at Goldman, Mr. Knee bumped up against what he perceived to be an anti-Semitic glass ceiling (although he concedes that the problem has improved since the company's I.P.O. in 1999). Though the Goldman founders, and the saintly Weinberg, were Jewish (as Pat Buchanan would be quick to remind you), and though the company has had Jewish employees for years, almost all of the I.B.S.'s—the elite cadre of senior bankers that served as the sales-oriented public face of the firm—were blue-eyed, blond, male Gentiles. "Indeed, one could be forgiven for confusing a photograph from an IBS retreat in the mid-1990's with that of a German Olympic swimming team," Mr. Knee writes acidly.
Frustrated at Goldman, Mr. Knee made what he considered a step down in the investment-banking hierarchy to go to Morgan Stanley in 1998. He re-established himself as a big earner in publishing, only to be slowly edged out in a post-bust turf war waged by a rival banker named Chris Harland. Mr. Knee casts Mr. Harland as an inveterate survivor who managed to dance away from accountability for Morgan's massive telecom losses.
Mr. Knee pulls no punches when recounting the jockeying and foibles of upper management, either. He depicts Pete Kiernan, one of his former Goldman bosses, as an amiable underachiever more interested in cultivating his interoffice popularity than doing the hard work of picking up the phone to solicit new business. He describes ex-Goldman C.E.O. (and current U.S. Treasury Secretary) Henry Paulson in a Palo Alto restaurant in 1999 gushing about the online grocer Webvan, which would file for bankruptcy two years later in spite of a Goldman-backed I.P.O. and $100 million in the bank's own money. Former Morgan Stanley head Joe Perella comes off as a capable leader and brilliant rainmaker, and also as a self-absorbed egomaniac: He once insisted in the middle of a meeting that Mr. Knee follow him to the bathroom so that the senior banker could move his bowels as the two continued talking; Mr. Perella's associate Terry Meguid then entered the stall next-door and joined the conversation. (No word on whether anyone thought to bring coffee and a fruit plate.)
Always captivating, the dishing can become gratuitous. Demonstrating that intense competition for talent during the 1990's led to unprecedented tolerance of employee misconduct, Mr. Knee recounts the saga of a senior banker named Bob "Mike Tyson" Kitts (so nicknamed for biting the ear of an analyst during a fight). Mr. Kitts wanted to promote his mistress, Elena Drill, to an analyst position for which she was unqualified, leaving his operations chief, Lauren Bessette, torn between loyalty to her boss and to her firm (she ultimately chose the latter). In a macabre twist, both women died shortly thereafter: Bessette was killed in an airplane crash with her sister and John F. Kennedy Jr.; Drill was slain by a different boyfriend in an apparent murder-suicide. Mr. Kitts had nothing to do with these deaths, but the body count rather unfairly implies guilt by association. Then again, what better way to glamorize a memoir than by name-checking the Kennedys?
The score-settling can be purely vengeful, and will undoubtedly cost the Knee family some holiday gift baskets this year. It also makes for a book refreshingly free of mealy-mouthed deference to the powerful. Too bad, though, that Jonathan Knee's will-to-gossip sometimes overwhelms his more subtly damning industry critique.
Andrew Rosenblum is a writer whose work has appeared in Mother Jones, Slate and Los Angeles magazine.