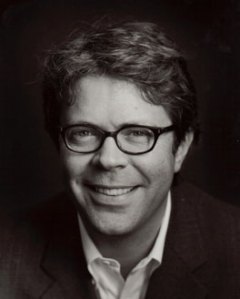 I'm not sure I can tell you the difference between a "personal history" and a memoir, but Jonathan Franzen's contribution to the genre is so expertly shaped and composed, so genuinely, organically thought-provoking, that I wish I could yank it off the shelf where it will inevitably sit with the autobiographical writing of other hip authors perhaps too young to be writing autobiography (Dave Eggers' A Heartbreaking Work of Staggering Genius, Rick Moody's The Black Veil, Jonathan Lethem's The Disappointment Artist, etc.), and toss it into the bleak anonymity of some loosely defined territory like "General Nonfiction." The only problem is that the six essays in The Discomfort Zone, though they tackle topics as various as Charles Schulz, Franz Kafka and bird watching, are frankly autobiographical. Together they add up to an account, often artfully indirect, of Jonathan Franzen's protracted coming-of-age—a period that overlaps, in part, with his development as a novelist. Though it never actually mentions either his first two novels or The Corrections (2001), The Discomfort Zone doubles as a map of the route Mr. Franzen traveled to get to the point where he could write his wonderful third novel. So this is, willy-nilly, a writer's personal history.
If you paid attention to the post-Corrections Oprah flap (Mr. Franzen was disinvited—but not deselected—after sneering at Oprah's past picks), and if you remember from 10 years ago his whiny Harper's essay about the miniscule audience for contemporary fiction, you may well have a strong opinion about Mr. Franzen—probably something along the lines of good novelist, bit of a prick. Nothing in The Discomfort Zone will shift that opinion (though it may refresh your admiration for his writing, which takes on a sheen of elegance when he's in essay mode). If you're Michiko Kakutani, you'll see the book as "an odious self-portrait of the artist as a young jackass." There's a slug of truth in that broadside blast: Mr. Franzen couldn't be less interested in portraying himself as a nice, regular guy.
And yet he "grew up in the middle of the country in the middle of the golden age of the American middle class"—in Webster Groves, a comfortable suburb of St. Louis, Mo.; he grew up "cocooned in cocoons that were themselves cocooned," a darling youngest child whose two older brothers were "less like siblings than an extra, fun pair of quasi-parents."
Then something happened. Maybe it began when he was 8 or 9, the day he pulled down his pants to entertain two little girls who lived next-door: "I'd been granted—and had granted the neighbor girls—a glimpse of the person I knew I was permanently in danger of becoming. He was the worst thing I'd ever seen, and I was determined not to let him out again."
By the time he hit adolescence, he was a full-fledged phony, always untrue to himself in one way or another. For his parents' benefit, he was a "fifty-year-old boy." For his friends, he aped adolescent cool with meager success ("I wasn't one hundred percent sure that actual pot-smokers called marijuana 'dope,' and the long 'o' shriveled in my mouth like a raisin, and the word came out sounding more like 'duip'"). And—no surprise—the pages of his journal "faithfully mirrored [his] fraudulence and pomposity and immaturity." He caught sight of the young jackass long before Ms. Kakutani.
How did he get from there to The Corrections (which is as clear-eyed and emotionally mature a novel as we've seen for many years)? The best clues are to be found in "The Foreign Language," which is about learning German, failing to get a girlfriend, reading German literature and at last getting a girlfriend. It's clear early on that these topics are related: Young Jonathan was good at grammar, of course, but the "seeming arbitrariness" of the gender of German nouns gave him "fits."
At college, he read Rilke (The Notebooks of Malte Laurids Brigge) and Kafka (The Trial), and these in combination showed him a new way to think about people such as himself who are fundamentally conflicted, as though two mutually toxic beings had been stuffed into the same vexed body. He embraced the idea of "a flickering consciousness, a simultaneity of culpable urge and poignant self-reproach, a person in process." Misreading The Trial—Der Prozess—helped him here: When at last he saw how wrong it is to insist dogmatically on K.'s innocence or guilt, he'd taken the first step toward accommodating some of his own contradictions.
At about the same time, he tired of the dreck he was writing, the palpably false performance of the young writer scribbling "cute sentences in his notebook." Like Rilke's Malte, he aimed for "a moment when, instead of being the maker of the writing ('I write'), he will be its product ('I am written'): instead of a performance, a transmission; instead of a focus on the self, a shining through the world." I would argue that The Discomfort Zone is no more or less than Jonathan Franzen written: a "transmission" rather than a performance. There is indeed a focus on the self, but that self—the jackass with his pants down—is presented as an object lesson: Don't do as I do; don't be as I am. He's not cured (there is no cure). But now, when he writes, it's the real thing.
A sample description of his adolescent self: "I spent morbid, delicious amounts of time by myself, driven by the sort of hormonal instinct that I imagine leads cats to eat grass." And here he is in his native Midwest habitat: "A night wind coming across the football practice field carried the smell of thawed winter earth, the great sorrowful world-smell of being alive beneath a sky." And here he is in Manhattan, his new habitat, witnessing for the first time the spring migration, his introduction to bird-watching: "I followed my visitors into the Ramble in agreeably engrossed disbelief, as in a dream in which yellowthroats and redstarts and black-throated blue and black-throated green warblers had been placed like ornaments in urban foliage, and a film production unit had left behind tanagers and buntings like rolls of gaffer's tape, and ovenbirds were jogging down the Ramble's eroded hillsides like tiny costumed stragglers from some Fifth Avenue parade: as if these birds were just momentary bright litter, and the park would soon be cleaned up and made recognizable again."
I bet every M.F.A. program in the country is stuffed with kids willing to be called a prick if it meant they could write that well.
Adam Begley is books editor of The Observer.