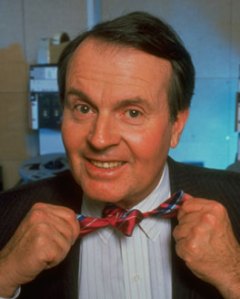 In this gloomy era of bursting bubbles and colossal new developments, isn't it heartening that a century-old townhouse can smash real-estate records?
The Harkness Mansion at 4 East 75th, a French-Renaissance masterpiece that was listed at $55 million, has gone to contract—and according to a source, the price topped $46 million. That makes it the biggest single residential deal in Manhattan history.
Runners-up include Tamir Samir's $40 million Duke Semans mansion and the $45 million penthouse at the still-unfinished 15 Central Park West, which will belong to hedge-fund manager Daniel Loeb. Plus, Mayor Bloomberg has reportedly signed a $45 million contract for a townhouse at 25 East 78th.
Is Harkness a bargain by comparison? At 20,100 square feet, a $55 million sale would mean $2,736 per foot. "That's a big number," said Jonathan Miller, president of the real-estate appraisal firm Miller Samuel. "But when you have properties like this, logic doesn't really pertain."
The proud sellers are Woody Allen's former producers, banker Jaqui Safra and his longtime girlfriend Jean Doumanian.
How times change. Back in 1987, when Mr. Safra and Ms. Doumanian paid an apparently humble $6.9 million for the limestone mansion, the purchase price was a record-setter.
They could not be reached for comment, and listing broker Paula Del Nunzio would not comment.
Ms. Del Nunzio only had the listing since mid-August, which makes for a remarkably fierce turnaround. Yet the place was put on the market back in October 2005, listed with Prudential Douglas Elliman's Ann Cutbill Lenane. The mansion was taken off two months later, and became the Kips Bay Designer Show House for 2006.
"When you have a wonderful shell, you can do so many things," Ms. Doumanian told The Observer in an interview this summer. "There are very few things you can't do in that house."
Since their late-80's purchase, though, the couple hasn't done much.
"They played around with renovations, but never did anything," said Mr. Miller. "It's my understanding that the house basically needs everything."
The Harkness house has a 1,200-square-foot terrace, though a source who visited the mansion said its best feature has to be its center atrium. "There's a skylight at the top, and a Ping-Pong table smack in the middle of the floor," said the source, who asked for anonymity because of the size of the sale. "What Jaqui Safra would do is invite his buddies over to the house and drink beer and play Ping-Pong beneath the lights."
Naturally lit Ping-Pong is not what Trowbridge, Colt & Livingston had in mind when they built the place for shipping magnate Nathaniel McCready in 1896.
Long after Mr. McCready, IBM chairman Thomas J. Watson lived there from 1939 until his 1956 death. In the mid-60's, Standard Oil heiress Rebekah Harkness transformed the mansion into her illustrious Ballet Arts school.
How long will the Harkness house serve in its present distinction? Maybe not long: A triplex penthouse at the Pierre Hotel is listed for $70 million.
"Anytime you have purchasers of high-end properties willing to spend eight figures and then some," Mr. Miller said, "it tells you about the confidence people have in the market. That's overused, but it's true."
The Osborne File
Charles Osgood, the baritone-voiced, bowtie-wearing, Emmy-winning news anchor, has bought a co-op one floor above his apartment at the Osborne.
Marvin Preston IV, the former executive director of the Martha Graham Center of Contemporary Dance, sold the apartment to Mr. Osgood for $1.15 million.
"I'm sad to give it up," said Mr. Preston, who bought two adjoining apartments in February 2004. According to final listing prices, he paid $399,000 and $373,000 for the one-bedroom co-ops.
He stepped down from the Graham Center last year, so he and his wife no longer need a home in Manhattan. "I miss being in the middle of everything," he said. "But how many places can you hold on to while you're proceeding through your various incarnations?"
The Osborne duplex was the first Manhattan apartment for Mr. Preston and his wife, who've spent the last 22 years in Princeton, N.J. It's not a bad place to start: The West 57th landmark was built in 1885, six years before Carnegie Hall opened across the street. More than six decades later, Leonard Bernstein wrote West Side Story in his apartment at the Osborne.
How to describe the building now? The novelist Hortense Calisher has lovingly called it "vulgar, brash, excessive, lusty."
Technically, Mr. Preston's duplex was never a duplex.
"I got them and started the combination, and the combination isn't finished. We had the plans done, we had the permits, we did a little bit of work." And yet the fourth-floor apartments brashly remain separate.
"It was like walking next door. It was just a little bit clumsy," he said. "Basically he's going to modify it, and make it the way he wants it, obviously."
"He" is Mr. Osgood, and Mr. Osgood preceded Mr. Preston at the Osborne, living on the floor below. "He's a wonderful guy, and he just expanded his domain," said Mr. Preston. "I think he can even make it contiguous."
(Making it contiguous means making it a duplex, obviously).
"I have to say, before I ever moved in, he expressed interest in getting it. He's always aspired to becoming the owner of that apartment," he laughed. "Though it's a little inappropriate for me to be saying what he's thinking."
Mr. Preston did say, though, that they were both co-op board members. "He's as easy to interact with as he seems to be on the TV," he said of Mr. Osgood.
How does the former executive feel about returning to Jersey life? "If I'm not going to be occupied full time in Manhattan, is this where I can put such a large percentage of my resources?" said Mr. Preston. "The bottom line was no. A lot of people can, of course. For me, it was a luxury to have a second home. An enjoyable one."
Tattoo You, Tatiana!
The legendary East Village tattoo artist Jonathan Shaw has sold his mid-19th-century townhouse at 279 East Broadway to Tatiana von Furstenberg. She paid $2.45 million.
"Basically, I'm just really attracted to this neighborhood," said Ms. von Furstenberg. "It's not, like, in the hip part of the Lower East Side. There's a lot of diversity, it just feels like the New York that I left."
Which New York was that?
"I lived on Gramercy Park for most of my 20's," she said. "Everybody was thirtysomething with a stroller." And now? "Down there, they really honor immigrants and senior citizens, it's really multi-cultured and multi-generational—but I really hate to use those words."
Speaking of generations: Ms. von Furstenberg's parents are the fashion designers Prince Egon and Diane von Furstenberg. As it happens, the tattoo artist is the son of bandleader Artie Shaw and Lost Weekend starlet Doris Dowling. Ms. Dowling and her third husband, the screenwriter Leonard Kaufman, bought the house in 1996. According to city records, it was transferred to a family trust three years later.
Mr. Shaw left the house two years ago, moving to Rio de Janeiro, where he is reportedly working on a screenplay about his father. He had been an owner and artist at Fun City on St. Marks Place, Manhattan's oldest tattoo parlor. Mr. Shaw was famous for tattooing Hollywood types like Johnny Depp, and Japanese Yakuza gangsters, too.
Since he moved away, tenants have filled the old row house's four floor-through units. "Their leases said if the house was sold," said Corcoran senior vice president Glenn E. Schiller, who represented buyer and seller, "they would move." So, of course, it's being delivered empty.
According to Mr. Schiller, Mr. Shaw's proclivity for tribal tattoos and 1940's mod inspired a meticulous 1997 renovation. He designed mosaics that cover three bathrooms, the front entrance, the rear yard and a deck off the third floor.
"The bathrooms remind me of glamorous Hollywood bathrooms," said Ms. von Furstenberg, who is a writer working on a teleplay. "They have a lot of Deco, and really colorful tiles. It's so not high design, you can really tell that it's …. "
"Lowbrow?" Mr. Schiller suggested.
"No. Not lowbrow. You can tell it really belonged to a collector of popular culture, to an American craftsman. That's the kind of art I respond to."
The house was built in the 1850's, though its oldest surviving interior detail is the 1920's steel-and-marble staircase.
More recently, Mr. Shaw fashioned an apartment—with roof deck, plus a balcony— from the house's A-frame attic. That apartment and the floor below look out at midtown, yet Ms. von Furstenberg is thinking she might rent them out and live in the bottom two. "I like the garden," she said. "And I have a dog."
To even the views out, all four floors face a private park owned by Lillian Wald's Henry Street Settlement. The house, though, is older than the late Ms. Wald.
"From my knowledge," said Mr. Schiller, "this is the last residential house from the mid-1800's in the whole Lower East Side."