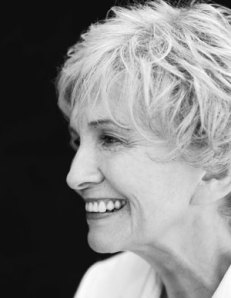 The title of this odd, anomalous volume comes from an episode early on, in which a Scots ancestor of Alice Munro takes his youngest son to the stony eminence outside Edinburgh Castle to see "America"—in quotes because the view from up there is actually only of the harbor and of Fife on the other side. In The View from Castle Rock, Ms. Munro attempts a reverse view, back at them. She imagines her relatives' experience of immigration and settling the land, going on through history up to her parents' life together, where we enter the realm of the author's memory and of her own explorations. In the end, other types of rock are invoked: a mysterious crypt she researches, a lump in the author's breast, the Western Ontario gravel that records geologic time.
Though Ms. Munro has burrowed into town records, inspected graveyards, and read family letters and diaries, articles in a previous century's Blackwood's and family members' manuscripts, and though she assures us that, where her own life and character are concerned, nothing is made up, this is not a unified factual history like Francine du Plessix Gray's magnificent epic of archival investigation, reportage and recall, Them: A Memoir of Parents, or Doris Lessing's forthright and compendious two-volume autobiography, in which she virtually indexes every person from whom she has borrowed traits for characters, thereby only deepening the mystery of her power to make those characters live in our own imaginations. Ms. Munro presents a mixture of memoir, history and invention: "These are stories," she emphatically claims.
Readers will want to prize out the many incidents in The View from Castle Rock recognizable from short stories that Ms. Munro has published over the past four decades, but there's no saying which details are factual. This indeterminacy made me want to read the biography of Alice Munro listed in the bibliography of the new Everyman's Library selection of her stories, Carried Away, and also the memoir published by her eldest daughter. At least that's what I wanted as a reviewer; as a devoted fan, I just wanted to read Carried Away and to savor the most Munrovian sections, so to speak, of The View from Castle Rock: the ones that have the sickly glitter and thrill of perverse behavior, the intimacy of emotion, and the sinking through layers of perception and reversals of perspective—layers that are coherent but contradictory and seem to be the very stuff of experience.
Those are the hallmarks of the best Alice Munro fiction, and they were all on display in the sections of The View from Castle Rock excerpted in The New Yorker: the major, stunning portion of the title story, about the shipboard journey of the 19th-century Scots patriarch and his family to Canada; "The Ticket," about a scholarship girl's preparations for a marriage that will remove her from her unaspiring rural class; "Fathers," about a friendship enforced between the smart farm girl and a much more indulged and nurtured child from Chicago; "Hired Girl," about a job as teenage housekeeper in a wealthy summer home; and "Lying Under the Apple Tree," in which a Salvation Army soldier is anything but salvation for the bookish teenage girl he regularly makes out with.
In The New Yorker, these stories seemed entirely of a piece with the two major flavors of Alice Munro's best work: either autobiographical in tone or her own brand of historical fiction. (When Ms. Munro delves into a particular historical period, her characters have none of the generic or stilted qualities that usually damn the genre, nor do they have any silly proximity to figures of great public consequence.)
"The Ticket," for instance, doesn't seem more autobiographical than the stories in The Beggar Maid (1978), essentially about the same scholarship girl ambivalently marrying the same well-off boy, here called Michael. But the major characters, in the way Ms. Munro comes at that train wreck of a marriage in "The Ticket," are a grandmother and an Aunt Charlie. Even if prototypes for these two actually existed, I doubt that their marriages did, at least not in the forms described in this story. Those forms are the story: the kindly aunt's mythically happy match, the legendary and hidden ins-and-outs of the grandmother's love for the man whose brother she married. Knowing whether any of this in fact happened to Ms. Munro's granny (or whether Michael is in fact James Armstrong Munro, the man Ms. Munro married in 1951) could not make the story better or worse or more tense, disturbing and wonderful. What makes literary art is not the source material but the art, the shape given to it by the author. If biography is what you're after, The View from Castle Rock will only taunt you.
The title story doesn't seem any closer to personal history than, say, earlier Munro fictions like "Meneseteung," with its excerpts from a coy small-town newspaper and lines of an old maid's flowery verse made moving by the historical context Ms. Munro invents for it. "The View from Castle Rock" incorporates entries from a journal kept by a Munro ancestor on a trans-Atlantic voyage—a journal that's both touching and comic in the way it fails to record the life-changing emotional detonations all around. Those are the events that make it a story, and Ms. Munro must have had to invent them all. The fact that the characters bear the names of Ms. Munro's ancestors, or that she scans their visitable (I think) tombstones to deduce their later histories, has nothing to do with their grip on us. We're hooked by familial provocations recognizably captured; by the evocation of delirium and physical misery in a life of unplannable pregnancy and un­medicated childbirth; by the psychic journey each family member makes toward an emotional promised land. That journey—here and always—is Ms. Munro's great subject: The journey toward the happier place, and the fear or possibility or certainty that, in making it, you have split yourself and left behind what mattered to you.
The sharpest difference I felt between this quasi-memoir and the purer storytelling for which Alice Munro is justly celebrated has to do with that split. If you cobble together certain moments in The View from Castle Rock—where the narrator as a teenager tucks in her mother, who has Parkinson's, and cooks for her brother and sister, or subdues herself to please her blue-collar father, who wrote fiction at the end of his life and had married a schoolteacher—you get a glimpse of what could have been a very different kind of autobiography, with the author as noble heroine and her parents as tragic characters out of Jude the Obscure. But Ms. Munro's best short stories glory in a lack of gentility, or present an excruciation of callousness among the genteel, and there's a gleeful highlighting of the shameful at the expense of anyone who has aspirations—as if, as an author, she takes the part of the crudest people she grew up with, the harshest part of the life she escaped, to jeer at the person she wanted to become; as if, as the jeerer, she can hold onto what's been left behind.
At the end of The View from Castle Rock, she remembers holding to her ear a seashell and hearing "the tremendous pounding of my own blood, and of the sea"—in counterpoint to and in harmony with the voyage of her forebears. The author of that sentiment, the author of the memoir and history and autobiography gathered here, doesn't seem split and certainly does not jeer. She's calm and a little magisterial, as if she hadn't spent a lifetime writing about a struggle both to avoid the hurts of love and, at the same time, to honor love and grasp its pleasures. In nonfiction, you can take as your subject the sense of having multiple personalities that make you write fiction, but you can't manifest your storyteller's kittens-in-a-sack personality as a cast of different characters, and you can't write in a Babel of voices. Perhaps Alice Munro's overtly autobiographical "I"—less animating, more like that of any number of intelligent and talented but not superlative writers—reflects a balance she's achieved through writing superlative fiction.
Anna Shapiro is the author of a collection of essays and three novels. Her most recent, Living on Air (Soho), will be out in paperback in May.