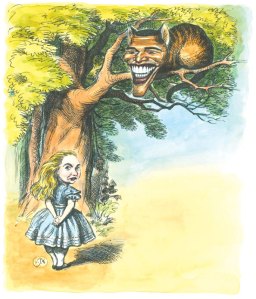 Hillary Clinton called Representative Eliot Engel on Monday morning to ask him to support her potential candidacy for President of the United States.
"She essentially asked me if she were to do this, she would hope that she would have my support," said Mr. Engel. "I told her she would."
In a half-hour conversation, the two asked after each other's spouses, joked about taking full Spanish-immersion lessons together and reminisced about thrashing their primary opponents in this year's election.
Then Mrs. Clinton laid it out for him.
"She told me that if she did this, she thought that there were a number of states she could win," said Mr. Engel. "She could win all the Kerry states plus a bunch of other states. We talked a bit about Ohio and Florida."
After months of shrouding herself in studied ambiguity about her Presidential intentions, Mrs. Clinton is campaigning. Finally.
Pushed into action by the ostentatious temperature-taking exercises of fellow Senator and media superstar Barack Obama, she has launched into the necessary spadework of campaign-building in earnest. She has been contacting top lawmakers in her home state and in the early primary states of Iowa and New Hampshire to ask for support, and has set up individual and group meetings with top Democratic donors she'll need to fuel her political operation.
She didn't start a moment too soon.
Mr. Obama's visit to New York this week to address a crowd at a charity event—and to flirt with the press and on Mrs. Clinton's home turf—created the unmistakable feeling of a challenge to her primacy within the party.
Mrs. Clinton's supporters, for their part, seemed all too happy to respond.
"Someone like Barack Obama—who is suddenly a real candidate—always worries me, because he is a novice candidate," said Representative Jerry Nadler, who is backing Mrs. Clinton. "Novice candidates—not always, but 95 percent of the time—make a mistake. I made some terrible mistakes in office when I was district leader. No one remembers what they are; I wasn't in front of all the news cameras."
And in stark contrast to the hypnotically repeated line endorsed by the Clinton press office and dutifully delivered by in-the-loop supporters until this week—that Mrs. Clinton was a long way from even making up her mind about 2008—her donors are now saying publicly that, at this point, it's only a matter of time before her candidacy is officially launched.
"There are two possibilities," said Francis Greenburger, a prominent literary agent and Democratic donor who sits on Mrs. Clinton's finance committee. "Either she announces at some point that she is going to be a declared candidate, or she postpones the announcement for a period of time."
To call this an epic departure is an understatement. Mrs. Clinton's Presidential aspirations have always been strictly implicit. Rarely has an indiscreet word escaped her lips, and her sharp-elbowed Senate staff has obsessively, and very effectively, insulated her from unwanted questions from the press.
Since her lopsided Senate re-election victory in November, her low profile was so pronounced that the Hillary-obsessed Web site JustHillary.com actually instituted a feature that counted the days since her last confirmed public appearance.
As a result, the long-anticipated news of her low-key activities—starting with a story in the Dec. 3 New York Times Metro section about her calls to local Democratic officials—exploded into the media will all the force of an official declaration of intent.
Further amplification arrived with the news that she had lined up Jonathan Mantz, a Congressional fund-raiser, to the critical job of national finance director; Phil Singer, a former spokesman of the committee that engineered the Democratic takeover of the Senate; and Karen Hicks, an alumna of Howard Dean's 2004 Presidential campaign, as national field director.
And then there were hastily scheduled meetings with Governor-elect Eliot Spitzer and powerful Congressman Charlie Rangel.
During the last week of November, according to Mr. Rangel, he received an urgent call from Mrs. Clinton asking to meet him as soon as possible. A few days later, on the morning of Wednesday, Nov. 30, the two met for a private, two-hour meeting over coffee and fruit in the back of the Jyraffe, a small restaurant in Washington Heights.
"We talked about a lot of things," said Mr. Rangel, who said he has not yet decided who to endorse in '08. "In order for these things to be successful, we decided we had to play our cards close to the vest and not discuss the subject matter."
Several other officials were more forthcoming about their encounters with the odds-on front-runner for the Democratic nomination.
Representative Anthony Weiner received his call on Nov. 30, in the form of a message on his BlackBerry from a member of Mrs. Clinton's staff, inquiring if the Senator could reach him on his cell phone.
Representative Gregory Meeks—who was John Kerry's most visible supporter in New York in 2004—heard from Mrs. Clinton by phone on Dec. 4. He said he told Mrs. Clinton that he was eager to offer her "the same kind of energy that I brought to John Kerry's campaign," and added that "she was very pleased with that."
Mrs. Clinton has worked just as assiduously to line up donors and fund-raisers, who tend to enjoy attention from the candidates that benefit from their largesse.
Mr. Greenburger, for example, received a thank-you note from Mrs. Clinton after he sent her and Bill autographed copies of Dan Brown's book The Da Vinci Code. (Mrs. Clinton had told Mr. Greenburger "that she and Bill like Dan Brown's books.")
"She gets an A-plus on communications, she gets an A-plus on graciousness, and she gets an A-plus on her staff," said Mr. Greenburger. "Those are all important strengths."
John Catsimatidis, the supermarket magnate and Clinton loyalist, received a dinner invitation from Mrs. Clinton on Thursday. He didn't waste any time before taking shots at the viability of her potential rival.
"To take Obama seriously at this stage of the game is very naïve," said Mr. Catsimatidis. "He's not ready for prime time. What, do you want to take the weatherman from Boise, Idaho, and put him in New York City? I mean, give me a break."
Still, for all Mrs. Clinton's enormous advantages, it looks like she may be getting in just in time.
An entire field of Democratic hopefuls has been beating a path to Park Avenue apartments in search of contributions for months now. Evan Bayh, John Edwards and Tom Vilsack, who declared his candidacy this week—more than 700 days before the election—have become virtual houseguests in some donors' apartments.
And this week, as Mrs. Clinton was going down her phone list, Mr. Obama himself came to town. Lanky and confident, he stepped out of the elevator and onto the 36th floor of the Mandarin Oriental Hotel, where he encountered dozens of reporters, a New York Yankee and 500 people who had paid to hear his message at a charity event.
Reporters asked him about Mrs. Clinton and his answer was appropriately deferential.
"I'm not one of those people who believe she can't win," he said.
But he was all business when asked about his other appointments in town, Mr. Obama said, "When I got down here, I got with people who had been supporters of mine in the past."
(According to The New York Times, that group turned out to include George Soros, the billionaire and liberal political activist, who hosted a get-together for Mr. Obama and some donors in his office.)
After delivering a speech about societal empathy that made heavy use of Bobby Kennedy's experiences in Mississippi, Mr. Obama fed himself to the pack of New York reporters crammed into the hotel's nearby Lotus Room. Journalists literally stepped over each other in a struggle for proximity. A photographer's obsessive clicking illuminated the Senator's face like a strobe light. So many television cameras sapped electricity from the wall that they caused a mini-brownout. "It's Hillary," said New York Post columnist Andrea Peyser to the Senator. "She's got her finger on the switch."
Just a few blocks away, Senator Joseph Biden—another prospective candidate for President—was set to deliver a speech about Iraq at a meeting of the Israel Policy Forum at the Marriott Marquis in Times Square.
Mr. Nadler, who was standing off to the side of the audience, took a moment to recount his phone conversation with Mrs. Clinton. At one point, he said, she addressed the big question of whether or not she was going to run.
"She said to me she was leaning heavily toward it," Mr. Nadler said.
And with Mr. Biden lingering just a few feet away, he explained why he felt that was a good thing. "I don't see a lot of other good possibilities in our party," he said.
—additional reporting by Azi Paybarah and Choire Sicha