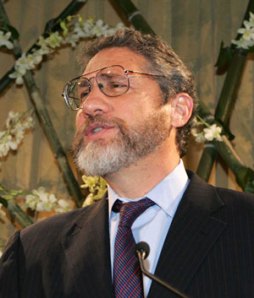 Recently, Isabel Rose—writer, singer, actress, all-around extrovert—bought a copy of Dynasties: Fortunes and Misfortunes of the World's Great Family Businesses, a book by David Landes, to do a little research for a forthcoming work of fiction. "Dynastic situations are about shared wealth, and I'm very interested in ruptures in families, those kind of cataclysmic breaks where one member stops speaking to another," said Ms. Rose, 38, author of the 2005 novel The J.A.P. Chronicles, which she also adapted into a short-lived Off Broadway musical. "If I ever write it as nonfiction, I would simply need to never speak to another member of my family ever again."
Not that she'd ever do such a thing. "I must respect the wishes of my family, a wish for privacy," Ms. Rose said. Without their help, "I'd probably have to wait tables. I'm luckier than most artists I know."
Modesty, you see, is a family trait.
The Roses are one of the oldest and most successful real-estate families in New York. Founded in the Bronx in the 1920's by brothers Samuel B. and David Rose, their flagship developing company, Rose Associates, manages more than 31,000 apartments in New York, including Stuyvesant Town and Peter Cooper Village, and owns some of the city's most sought-after real estate, such as the Madison Belvedere and the soon-to-open Chelsea Landmark. And they aren't exactly thrilled with Ms. Rose's many forays into the public eye, which include nightclub performances and a 2002 feature film she co-wrote and starred in called Anything But Love, released by Samuel Goldwyn, in which our Titian-haired heroine, torn between co-star Andrew McCarthy and someone named Cameron Bancroft, twirled and pouted like a high-society Molly Ringwald.
The Roses have made a lot of money and given a lot away: quietly, but not entirely anonymously. These are the Roses of the Rose Center for Earth and Space at the Natural History Museum, of Rose Hall and the Rose Building and Rose Rehearsal Studio at Lincoln Center, of the Rose Main Reading Room at the New York Public Library. Current or past generations of the dynasty have sat on many of the city's most exclusive boards, from the Philharmonic to the Botanical Garden. At Yale, from which nearly every family member graduated, they built the Rose Alumni House. "It has been long inculcated in the third generation of the Rose family, which is my generation, that we have a deep obligation to give back to the place from which we have gained so much," said Adam R. Rose, 47, Isabel's cousin and the current president of Rose Associates. "And that place is New York City."
His father, Frederick Phineas Rose, gave away roughly $100 million, primarily to New York institutions. Until shortly before his death in 1999, he served as the chairman of Rose Associates, where he worked with his brothers Elihu (father of Isabel and her older sister, Amy) and Daniel, the current chairman.
On Friday, Dec. 8, Mr. Rose attended a company holiday party with Amy, 40, who holds the position of executive senior managing director for Rose Associates; they are the only members of his generation, which includes 10 living cousins, actively involved in the business. (Samuel Rose, another son of Frederick, died in 1994.) Gideon Rose, son of Daniel, is the managing editor of Foreign Affairs magazine. Jonathan Rose, Adam's brother, started his own real-estate giant, Rose Companies, a trailblazer in environmentally conscious development, oxymoronic as that sounds. (He's the Rose behind B.A.M. Rose Cinemas.) Joseph Rose, Daniel's son, also works in the real-estate business, but for his father-in-law, Marshall Rose (not related—apparently a Rose isn't always a Rose.)
The family still gets together for weddings and bar mitzvahs and Jewish holidays, usually at Elihu's or Daniel's house, or at the home of Frederick's widow, Sandra Priest Rose. A chronicle of a Rose family Passover in the 1991 book Skyscraper Dreams: The Great Real Estate Dynasties of New York did not go over well. "They don't really want or pursue the publicity," said David Patrick Columbia, who writes the online upper-class chronicle New York Social Diary. "They are kind of under the radar."
Adam Rose did throw a big party last year to celebrate the 40th birthday of his partner, Peter R. McQuillan, a retired sergeant with the New York City Police Department. The party, Mr. Columbia said, was expensive but still had a "just folks" feel to it. The couple is active on the board of the New York Botanical Garden and live in Lewisboro, in Westchester County, on what Elihu Rose once called a "baronial estate," according to Julian Fleisher, a friend of Isabel's and the son of the pianist and conductor Leon Fleisher. Adam Rose played a critical role in the narrow election of John Hall to Congress this year by contributing the extraordinary sum of $500,000 to a group intent on defeating Westchester Congresswoman Sue Kelly. Mr. Rose decided to write the check after discovering that Ms. Kelly opposed gay marriage.
Though intensely private, Adam Rose is certainly not averse to the performing arts. He was an early member of Red Hot and Blue, Yale's first coed a cappella singing group, and, like his father before him, is an accomplished piano player. But it's nothing compared to the efforts of his cousin Isabel, who is working on a forthcoming thriller set in the art world, and also a jazz album called Boy Wanted.
"I'm very interested in the trajectory of ambition over the course of generations, and what success does to people," Ms. Rose said. "It usually starts in the first, hits biggest in the second, and by the time the third gets to it, they are the writers and the poets and the intellectuals—because they could."