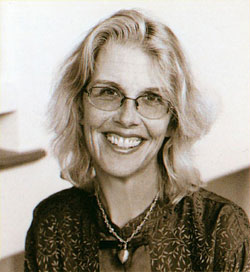 Elena, a writer of self-help books at work on Here's How: To Do EVERYTHING Correctly!, and Max, a Hollywood filmmaker whose single Oscar is decades behind him, are together in bed. They should be having sex, but under the shadow of the recent invasion of Iraq, Max is having a "non-contributing member problem" and prefers instead to talk about his next film, an unmarketable and idiosyncratic project he calls My Lovemaking with Elena. "So would the actor playing you wear one of those little cameras around his head like they do in sports events?" Elena asks. It's March 24, 2003—Day 1 of Jane Smiley's Ten Days in the Hills—and the intellectual bacchanalia, modeled loosely after Boccaccio's Decameron, has just begun.
By the end of Day 1, Max and Elena's pillow talk has sprawled into a civil yet cacophonous conversation that includes much of their extended clan—all of whom have suddenly decided to camp out at Max's Hollywood estate. There's Zoe, Max's bewitching and crisis-prone actress ex-wife, and her lover Paul, a slow-speaking, bearded yogic charlatan. There's Max and Zoe's daughter Isabel, an upright, wildlife-conserving vegan, and Stoney, Max's ineffectual agent (who has been quietly sleeping with Isabel since she was 16). Also in the mix: good-natured Simon, Elena's dilettante porn-star son; Charlie, Max's boyhood pal; Delphine, Zoe's stern Jamaican mother (who still lives in Max's mother-in-law suite); and Cassie, Delphine's best friend.
The flamboyance of this cast of characters and their lifestyle is a departure for Ms. Smiley; her previous protagonists have included dentists, real-estate agents and farmers, people whose banal professional lives mask expansive inner lives. In Ten Days in the Hills, everyone still has secrets, but there's little space for "secret lives" and no dearth of intimate discussion. Another departure is the prevailing mood of jolly languorousness that hangs over Ten Days in the Hills; in other works, Ms. Smiley sets a more measured and somber tone. But in spite of these forays into new territory, the novel retains Ms. Smiley's signature appetite for inquiry. "I investigated moral issues with the dedication only someone who is literally and entirely agnostic would do," Ms. Smiley has said of her prior work, and she's at it again here.
This time, the moral issue at stake is the war in Iraq—but apart from the nervy Elena, none of the loquacious characters in this dialogue-driven book really wants to talk about it. What they all like discussing—and fittingly, given that The Decameron's 10 story-tellers spend 10 days swapping 100 stories while the Black Death rages beyond them—is movies: The Treasure of the Sierra Madre, The Women, Pennies from Heaven, Ashes and Diamonds, The Hours, Sunset Boulevard, The Lion King, The Matrix, Badlands, Defending Your Life, Alien, Meet Joe Black, The Magnificent Seven, The Birdcage, A Man and a Woman, Spartacus, The Vikings, The Return of Martin Guerre, Midnight Cowboy, Serpico, Coming Home and Triumph of the Will, to name a few, plus a smattering of colorful films invented by Ms. Smiley.
While there's some talk for talk's sake, much of the movie-oriented conversation tends to the pointedly personal or political. It seems that for this Hollywood crowd, things become clearer—or at least more palpable—when filtered through a lens. When Elena gives Max a handheld video camera, it doesn't take long for him to direct it towards the naked curve of her waist. "When he looked at it with his eyes, it was pleasant but unremarkable," Ms. Smiley writes. "When he looked through the viewfinder, the same curve was bright and erotic, flat in a way, but alluring."
Although the novel makes the steady case that a nation's choices on matters abroad invariably seep into its citizens' lives at home, Ten Days in the Hills is by no means a straightforward political polemic. Ms. Smiley seems keenly aware of the difficulty of attributing an individual's particular rise in temperature to a frightening change in national climate rather than a purely personal fever. "'The United States' is an abstraction about how to accommodate diversity and unity at the same time," Elena says. "When one faction seizes power and ignores everyone else and just adopts a try-and-stop-me sort of attitude, then the whole system is put at risk. I don't see how they don't understand that." Is her exasperation a calibrated expression of moral indignation, or a stubborn expression of self? It's hard to judge. At one point, troubled by his lover's diatribes, Max blurts out, "What were you like during the Clinton administration?"
But there are no real flashbacks to the Clinton—or any other—administration. There's only what is said and what (or more importantly, among this uninhibited and lascivious bunch, who) is done during these 10 days in the hills. Sexual acts are strewn through the book with deliberate extravagance; as Ms. Smiley told the Vanderbilt Register last month, "Like The Decameron, I knew my novel was going to be erotica. I knew it was going to be fun, and it was fun."
After Day 4, the scene grows increasingly entropic. There are Newman-O's and artichoke bisque, unexpected seductions and betrayals, a violent punch delivered in the kitchen and a proposed adaptation of Taras Bulba (Gogol's novella about "stirred-up" Cossacks). On Day 7, the party relocates, but the show goes on. Ms. Smiley revels in the task she has set for herself. "The conversation was very pleasant and yet was unbelievable," Elena observes at one point. "Its very pleasure seemed to hint at the fact that elsewhere or everywhere else, the vast and the horrible loomed."
In Thirteen Ways of Looking at the Novel (2005), Ms. Smiley writes candidly of career anxieties. "I wondered if novel-writing had its own natural lifespan and without knowing it I had outlived the lifespan of my novel-writing career," she says of her post-9/11 bout of writer's block. Ten Days in the Hills is a sturdy counterargument to such worries. According to Max's agent Stoney, the trouble with My Lovemaking with Elena is that "It has every single thing that Hollywood producers hate and despise and that American audiences hate and despise—fornication, old people, current events, and conversation." These are precisely the things that predominate in Ten Days in the Hills—but Jane Smiley, with her probing talent, transforms them into rare assets.
Mythili Rao is a freelance television and print journalist living in New York.