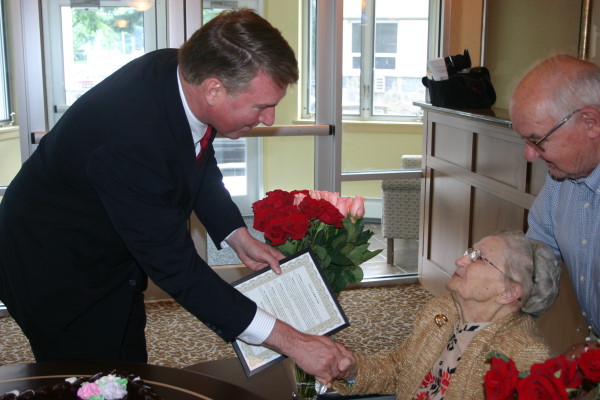 By MAX PIZARRO
PoliticsNJ.com
At exactly noon tomorrow, at the home of a retired Army Colonel, Glen D. Gilmore will announce if he will run for the State Senate or seek re-election to a third term as Mayor of Hamilton Township.
Since GOP State Sen. Peter A. Inverso made his surprise retirement announcement yesterday, Democratic Party insiders, to a man, say that party won't have a firm legislatve slate ironed out until at least the weekend.
Morris County Democratic Party Chair Richard McClellan says the party remains committed to state Rate Counsel Seema Singh, who won a party nominating convention on Saturday. But there's also some party buzz beyond the county about getting a strong, Hamilton-based candidate to go up against the Republican Senate candidate, Assemblyman Bill Baroni. Gilmore has expressed an interest in running for the State Senate in the past.
Assemblywoman Linda Greenstein says she continues to consider a Senate bid.