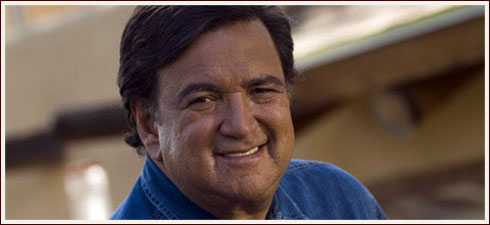 By MAX PIZARRO
PoliticsNJ.com
Sen. Barack Obama has Newark Mayor Cory Booker. Sen. Hillary Clinton will likely claim Gov. Jon Corzine. Most of the state's GOP heavyweights, meanwhile, are lining up behind former New York City Mayor Rudy Giuliani.
Maybe it's a sign of New Mexico Gov. Bill Richardson's unimposing stature in New Jersey that when he comes to Newark next week the Democratic Presidential candidate will receive the embrace of a registered Republican, and a embattled ex-municipal zoning board member, both headliner hosts of a $1,000 per-plate fundraising reception in Richardson's honor.
Edmund "Ned" Brown, a former Asbury Park Zoning Board member, was arrested last May on charges of official misconduct and theft. Brown says the charges against him were dismissed.
Monmouth County Prosecutor Luis A. Valentin alleged that Brown voted in favor of a project without disclosing that the applicant had been his employer. Brown had worked for RDR Properties, which renovates existing housing, as recently as a month before the vote.
A second indictment alleged that Brown had stolen money from business partners in two companies formed to purchase tax liens and mortgages in four Monmouth County municipalities.
Brown says a Superior Court Judge dismissed the indictments last year after he showed that he had later withdrawn his vote and alerted the media of his conflict.
Valentin did not return calls seeking comment.
"The case was dismissed in five minutes," says Brown, who in the 1990's worked as a fundraiser and policy adviser for former U.S. Rep. Joseph Kennedy, D-Mass.
"In all candor, I'm not that close to the campaign," he says. "I wanted to help him raise some money."
So does attorney and lobbyist Eric Martins, the prime mover behind Monday's Newark's fundraiser — and a Mercer County Republican.
"Governor Richardson's the best candidate on both sides of the aisle," says Martins. "I take every candidate as an individual and he's the best man for the job."
Martins and Brown are two-thirds of a New Jersey for Richardson triumvirate that also includes Hopewell Borough Councilman Paul Anzano, a lawyer and Democratic fundraiser who is well known among political insiders in Central New Jersey.
All three supporters acknowledge that Richardson — running at one percent in New Jersey, according to the latest Quinnipiac University poll — is largely unknown here. But they believe the savvy, experience candidate can break from the pack, particularly if any of the front-runners stumble — maybe not here necessarily, but certainly in other key regions of the country.
"I do feel confident," says Martins, "that when people meet Gov. Richardson and compare him to the other candidates, he will do very well."
They are impressed by Richardson's hefty public service resume, which includes executive experience as a governor currently serving his second term, and international relations expertise as a former Congressman, Secretary of Energy, and Ambassador to the United Nations. They also believe Richardson's personable and electable.
"He brings a naturalness to the campaign," says Brown.
Anzano points out that as a moderate Democrat from a Southwestern state, Richardson is well-positioned to draw independent votes in a general election.
"And the fact that he has an Hispanic background helps him with a good voting block in a Democratic primary," Anzano says.
At least three men are smitten with Richardson.
There will be more supporters at the fundraiser on Monday, they say. Anzano expects between 15-20 guests.