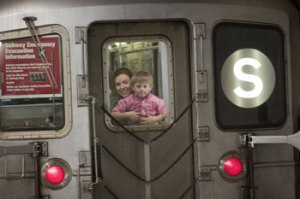 So the Oscars are over (hooray, Marty!), Nic Cage's flaming skull is dominating the box office, and there are more than four months to go till the next Harry Potter movie. Will we actually be forced to work our way through the Danish-film section in our Netflix queue?
Fear not! March kicks off strong, with its first weekend (March 2) bringing the return of David Fincher (Seven, Fight Club). For Zodiac, he's assembled a juicy, pale cast (Jake Gyllenhaal, Robert Downey Jr., Mark Ruffalo and back-from-the-ER Anthony Edwards). The serial-killer storyline—based on the Zodiac murders in the Bay Area—is just creepy enough for Mr. Fincher to flex his suspenseful muscle. Then, on March 9, geek boys line up for 300, based on Frank (Sin City) Miller's graphic novel about the Battle of Thermopylae. The same weekend brings the adaptation of Jhumpa Lahiri's The Namesake, about a Bengali couple who struggle with assimilation while their son, played by Kal Penn (24, Harold & Kumar Go to White Castle) tries to be both an American and a good Bengali son. Bring tissues!
Speaking of which, Reign Over Me (March 16), which was written and directed by Mike Binder (the star of the late, unlamented HBO series The Mind of the Married Man) and stars Adam Sandler as a man coping with the loss of his family on 9/11, will have to struggle mightily against inherent mawkishness to win over a New York crowd—though with Don Cheadle and Liv Tyler (finally!) co-starring, it might be hard to resist. Then get ready for Will Ferrell … on ice! Mr. Ferrell's latest lovably inane venture teams him up with Napoleon Dynamite's Jon Heder in Blades of Glory (March 30), as two Olympic ice-skating rivals team up. It's The Mighty Ducks meets Wedding Crashers!
In April, it's all about welcoming back familiar faces. The big one is Quentin Tarantino and Robert Rodriguez's Grindhouse (April 6), which is not just one movie but two! The double bill, an homage to B-movie thrillers of the 70's and 80's, stars bosomy hotties Rosario Dawson and Rose McGowan alongside Kurt Russell. For those in withdrawal thanks to the yanking of Studio 60—both of us—there's The TV Set (April 6), starring David Duchovny (who doesn't love that guy?), a film about getting a television pilot on the air. (We liked it better when Seinfeld did it!) Then Richard Gere is back with The Hoax (April 6), based on the true story of Clifford Irving, who conned the publishing world with a fake biography of Howard Hughes in the early 70's. Is it just us, or is Richard Gere, like Alan Alda, at his best when he plays a huckster?
Meanwhile, 2005 "It" boy Adam Brody tries on some leading-man pants with In the Land of Women (April 20), about a TV writer in shambles after a breakup, who goes home to care for his sickly grandmother (Olympia Dukakis!) and—wait for it!—forms a bond with his family that will change … his … life. M.I.A. Meg Ryan is on board, too!
O.K.! Where's Scarlett Johansson, you ask? Everyone's favorite ingénue—sorry, Gwyneth, you jumped the shark in Shallow Hal—is in The Nanny Diaries (April 20), playing an Upper East Side house slave under Laura Linney and Paul Giamatti. Meanwhile, fresh off his Independent Spirit Award, Ryan Gosling faces off against Anthony Hopkins in Fracture (April 20), a thriller in which Mr. Gosling plays an assistant D.A. who goes after a man who tried to murder his wife, but was set free due to technicalities. Whatever—it's Ryan Gosling and Anthony Hopkins, O.K.?
Along with the spring flowers, May has the studios trotting out prized franchises, which means … Spidey's back! Spider-Man 3 (May 4) seems to have all the requisite dazzling visual effects, plus something to do with a mysterious black Spidey suit. Shrek is also back with Shrek the Third (May 18). Cameron Diaz and Justin Timberlake may be no more, but their voices will be united on screen forever. In keeping with the threesies theme, the final chapter of Pirates of the Caribbean: At World's End kicks off Memorial Day weekend (May 25) with Orlando Bloom, Keira Knightley and—the reason this whole shebang works—Johnny Depp. More squid faces, please! In non-franchise offerings, the movie that got Lindsay Lohan publicly spanked, Georgia Rule (May 11), co-stars Felicity Huffman and Jane Fonda and seems to be another personal-journey/lessons-learned picture, when a rebellious teenager (guess who!) is hauled off to the family's Idaho farm in a Mormon town.
June brings 40-Year-Old Virgin's Judd Apatow's latest, Knocked Up (June 1), about a one-night stand that turns into a pregnancy and relationship (a.k.a., every man's nightmare), which stars Grey's Anatomy's Katherine Heigl. In still more franchise news, Ocean's Thirteen comes back (June 8), and we wonder how long Steven Soderbergh is going to ride this sick pony into the ground? At least it's keeping Julia Roberts working—Ellen Barkin shows up, too!
Fantastic Four: The Rise of the Silver Surfer (June 15) tries to follow the Spider-Man path of having the sequel be better than the original, as the superheroes fight a "planet-eating Galactus." (Maybe played by Al Gore? Dude sure looks like he's eaten the planet! Ka-POW!)
Just remember: The theaters will be air-conditioned!