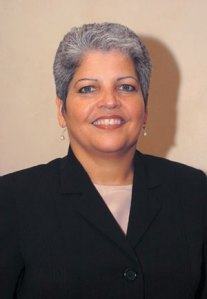 Everyone knows that signing a lease in New York City is a lot easier than buying, but that's doubly true if you're opening a new school. Ordinarily, the city's Department of Education needs City Council approval to construct a new school, but Council members recently discovered that schools have been opening up in leased buildings for years without anyone even mentioning it to them.
Now the State Senate is getting involved, and a new bill may empower the Council against the Education Department by closing a legal loophole.
As available lots for new schools become scarcer, more have contamination issues, and Council members say their review of sites is important to make sure the sites are environmentally safe.
Councilwoman Maria del Carmen Arroyo said the Council also needs to consider issues like foot traffic, vehicular traffic and police coverage. She said, though, that pressure to alleviate overcrowding is driving the city to speed up the creation of new schools.
"I'm concerned that we may not be doing the due diligence that we should be doing to ensure the safety of the environment where we will be placing our children," Ms. Arroyo said.
The loophole comes from a 1994 court ruling that was intended to keep a group of wealthy Manhattan residents from blocking the opening of a school for Harlem kids in their neighborhood. The judge ruled that the state public-authorities law requiring Council approval doesn't apply for leased buildings converted into schools.
"We've just been following what case law said," said Ross Holden, general counsel to the School Construction Authority, the state agency that builds schools and answers to the city's Department of Education.
The State Senate bill, introduced this week by Queens Republican Frank Padavan, would change the public-authorities law to make the Department of Education seek City Council approval for opening schools on leased property—the same O.K. that the department needs to build schools from the ground up.
With the city recently hitting the $5.3 billion jackpot in state and city school funds, new classroom seats are a top priority, and nearly a third of them are expected to be in leased buildings. Thirteen leased schools have opened since 2004; five are being renovated; and 15 more are expected to be full of classrooms by 2010.
School construction on city-owned sites also triggers the environmental-quality review act, which requires the state's Department of Environmental Conservation to conduct an extensive and public review.
Not so for leased schools.
School officials said the leased sites are rigorously reviewed and are safe, regardless of whether or not the Council has a voice.
"We do not want to put anybody at risk, and I really am offended by anyone who implies that we are doing that," said Vinicius Castagnola, vice president for quality assurance at the Department of Education, adding that his own children are public-school students.
But a history of environmental trouble at leased sites concerns some Council members. Environmental tests in 2002 at P.S. 65, a former airplane-parts company in Ozone Park, Queens, showed high levels of the cancer-causing chemical TCE in the groundwater.
In 1997, the city opened P.S. 141 at a former dry-cleaning operation in Harlem and shut it down within a month, after air-testing showed dangerous levels of a possibly carcinogenic chemical. And South Bronx residents say that the Soundview Educational Complex, opened in 2004 on the leased former site of a defense contractor, is contaminated. The city says any contaminants are limited to the adjacent lot, away from kids, but an independent review in late December said that more environmental investigation is necessary.
"There's a lot of history that points in the direction of lack of trust and confidence," said Ms. Arroyo.
She and her colleagues may get their way if the Senate rallies behind the City Council's right to keep an eye on every new classroom.