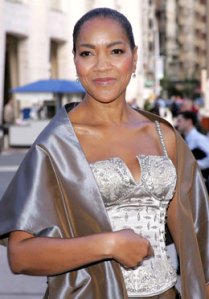 Grace Hightower has a saintly husband (Robert De Niro), a new Central Park West duplex (which cost $20.9 million) and a freshly bought fixer-upper townhouse (on far East 89th Street).
So she apparently didn't need her 67-square-foot storage room at the Upper East Side's Trump Palace. According to city records, she sold that closet in March for a hefty $13,000—about twice what she paid back in June 2003. The buyers are Palace residents Douglas Bendt and his wife Sonia, a real-estate broker.
In case Ms. Hightower still craves more space than the 15 rooms in her Central Park West spread, she has three more storage rooms and a 1,653-square-foot apartment in the Trump condo.
Mr. De Niro's 25 major film awards, after all, take up a lot of room.