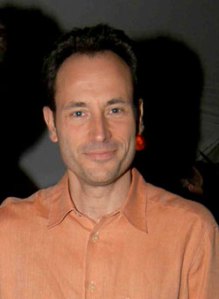 The real-estate stars were out at Peter Kalikow's 101 Club on Park Avenue on Tuesday evening. Tightly dressed and very merry, the brokers who trade, lease and finance the city's skyscrapers were celebrating the Real Estate Board of New York's Most Ingenious Deal of the Year.
The 101 Club transformed into real estate's Kodak Theater, a stage to present brokers the industry's biggest prize as happens every April over cocktails and beer. For a business where there's such tangible incentive—how much money you make—this was a chance to reward brokers' creativity in the form of three Ingenious Deals.
It turned out to be a night full of surprise, with the industry's legends shuffling off to the sidelines while some old but familiar names  stole the show.
Woody Heller, the dapper and self-consciously well-spoken broker at Studley, was given the most Ingenious Deal along with Howard Nottingham for spearheading a newly imagined New York Law School campus. The veteran broker Clinton Blume took second place and Andrew Singer and Kathleen McSharry of the Singer & Bassuk Organization came in third.
Meanwhile, the two most formidable firms in the city, CB Richard Ellis and Cushman & Wakefield, went home empty-handed despite drawing 13 nominations between the two (let's get Cushman C.E.O. Bruce Mosler in touch with Dreamgirls director Bill Condon). For CBRE, the blow especially hurts: It's the first time the firm hasn't captured an award since its merger with Insignia/ESG in 2003.
Brokering giants Peter Riguardi, Mary Ann Tighe, Michael Laginestra, Bob Knakal and Stephen Siegel—just to name a few—were among those nominated and shut out.
The winners, on the other hand! There's some happy news. For Mr. Heller, it was the second time he won the Henry Hart Rice Award for first place at the Ingenies, and his first win since he defected from CBRE to Studley.
The New York Law School deal tested Mr. Heller and Mr. Nottingham's patience and smarts. It involved the sale of a development site at 240 Church Street, which was a tough sell. The site went on the market in 2005, and Tishman Speyer signed a contract later that year, but it eventually fell through. Mr. Heller finally found a buyer in the luxury developer Alexico Group, which purchased it for $136 million. Alexico will build a 306,000-square-foot residential tower as of right on the 12,500-square-foot development site.
Mr. Heller also secured a site for the construction of a 200,000-square-foot facility for the law school on a nearby parking lot for a new library, cafeteria and auditorium that will eventually connect to existing school buildings.
Mr. Blume, meanwhile, of ABS Realty Advisors, was the winner of the second-place prize, the Robert T. Lawrence Award. He last won an Ingenie all the way back in 1983 (dare we say it: Blume 2.0?) Mr. Blume, testing his breadth and experience in real estate, solved real estate's biggest head-scratcher by finding a new home for several nonprofits at 20 West 44th Street after they were about to be evicted from their old home at 122 East 58th Street.
The winner of the third-place award, the Edward S. Gordon Award, was given to brokers Mr. Singer and Ms. McSharry for financing for a new 800,000-square-foot mixed-use tower at 20 Exchange Place. They last won in 2005 for another financing deal.
The winners were chosen from a list of nominees; 21 candidates fought this year for the three awards.
The victors on Tuesday, all previous winners, smiled brightly and made plans to clear new spots on their mantels for their latest trophies. The losers took the blow in stride, but they have big reason to hit the streets and begin anew the shoe-leather canvassing that made them famous in the first place.
What a night indeed!
BETWEEN 46TH AND 47TH STREETS, just off Sixth Avenue, there stands a big pile of dirt that will soon be Extell's latest—pardon the pun—crown jewel: a mega-residential development in the diamond district, the aptly named Extell Diamond Tower.
Gary Barnett, the president of Extell, has been dutifully buying buildings for the site for more than a year and now has purchased one more at 41 West 46th Street for $5 million. The nondescript five-story building is only 7,000 square feet, and it used to be the home of an Indian restaurant (farewell, Rangole!).
One existing building to the west separates this buy from the development site, but Extell owns that as well, according to city records. Will the development site get even bigger now?

KBS REALTY ADVISORS IS STARTING TO pick up steam. Just over a week ago, KBS purchased a Far West Side office building at 619 West 54th Street for $110 million, and now it has closed on the purchase of 434 Broadway for $37.5 million.
The 45,000-square-foot office building is at the corner of Broadway and Howard, and has Valley National Bank as its retailer. The buy also means the building sold for just under $1,000 per square foot, apparently the new market rate for Soho. (As The Observer reported, nearby 600 Broadway is in contract for more than $1,000 a foot.)
THE BROKERAGE PBS Realty Advisors is getting an image makeover. The company has changed its name to PBS Real Estate Advisors.
These are boom times for the Plaza-district experts. PBS Real Estate's revenues more than doubled last year from 2005, and it completed a record number of transactions in 2006, an increase of 150 percent from 2005—and more than 550 percent since 2001.