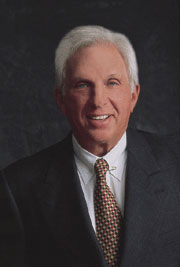 In a commercial market where multiple multimillion-dollar trades in a given week are suddenly normal, it seems perfectly reasonable for one company to be involved in all of them.
SL Green, the biggest landlord in the city, has struck several Manhattan deals totaling almost $600 million in a frenzied few weeks. SL Green C.E.O. Marc Holliday described the recent moves as representative of a "complete transformation" of the Real Estate Investment Trust's already-robust portfolio in a Tuesday quarterly conference call to investors.
As The Observer reported first online on Monday, SL Green is in contract to purchase 333 West 34th Street, a 53-year-old office tower in the heart of Hudson Yards, for $183 million. The 345,000-square-foot building just off Ninth Avenue is a classic SL Green investment: It's a Class B space with plenty of potential to be mopped clean to attract higher-quality tenants.
Citigroup sold the building, and had leased it exclusively for its bankers, but they'll all be gone by 2009. So by the time Moynihan Station comes to town nearby, and Vornado starts building a 2.5-million-square-foot tower at the Hotel Pennsylvania site, SL Green can start recruiting some big tenants.
SL Green is also in contract to sell 292 Madison for $140 million to an undisclosed buyer. It bought the 187,000-square-foot building for $51 million in 1999.
The Cushman & Wakefield investment sales team of Richard Baxter, Scott Latham, Jon Caplan and Ron Cohen worked on both of these transactions.
Right next-door, SL Green closed two weeks ago on a $60 million buy of 331 Madison and a $13 million buy of 48 East 43rd Street, according to city records.
Mr. Holliday told investors on Tuesday that this is "one of the most attractive development sites in midtown Manhattan," where a 900,000-square-foot tower can be built. When an investor asked if the company would develop there, Mr. Holliday said the importance to the company was its value (in other words: They might sell).
A few blocks east, SL Green is in contract to sell the office-condo interest of floors six through 18 at 110 East 42nd Street, at the corner of Park Avenue, for $111.5 million. SL Green retained control of the 112,000 square feet of developable air rights above the building.
In other office-condo moves, SL Green is part of a joint venture to purchase 32 percent of 1745 Broadway, a four-year-old, 53-story building that serves as Random House's headquarters. SL Green is joined in the buy by SITQ, a subsidiary of the Caisse de Depot et Placement du Quebec, and the Witkoff Group. SL Green plunked down $65 million, putting the office-condo's value at 1745 Broadway at $520 million.
About seven blocks south, SL Green has refinanced its 41,000-square-foot retail property at 1604 Broadway for $27 million. The refinancing kicks in an incentive clause that moves SL Green's ownership stake from 45 percent to 63 percent in the property. The Las Vegas restaurant Spotlight just opened its doors in the building.
And 12 blocks south of that, in a move the company did not announce on Tuesday, SL Green has put the 534,000-square-foot tower at the corner of 37th Street and Broadway, 1372 Broadway, up for sale and brought in Eastdil Secured to do the marketing, a source said.
All of these moves come on the heels of the biggest move in SL Green's history: the $6 billion buy of Reckson that closed in January and included six New York City buildings totaling 5.6 million square feet.
Since that deal—when SL Green acquired prime buildings like 919 Third Avenue, 810 Seventh Avenue and 1185 Avenue of the Americas—the RE
IT has been dutifully buying, selling and repositioning.
In the first quarter of 2007, the company closed on its sale of 1 Park Avenue for $550 million; it sold its condo interests at 125 Broad Street for $273 million; and it purchased the land underneath 2 Herald Square in a joint venture for $225 million.
In addition to 1372 Broadway going on the block, principals at SL Green confirmed Tuesday that the company is looking for a buyer for the clock tower at One Madison Avenue, the iconic midtown-south skyscraper that hovers over Madison Square Park.
SL Green also bought two Long Island buildings in the first quarter for $210 million and announced a fund-from-operations increase of 88 percent in the first quarter.
And in case you think they're done ….
"We have a lot in the pipeline for [next quarter] as well," said Mr. Holliday.
A 17-STORY BUILDING AT 250 West 39th Street is in contract to Lincoln Property Company for $93.5 million, a source said.
Lincoln Property, along with the State of Illinois Pension System, bought the building from a joint venture of L&L Holding Co. and Investcorp.
The building is 181,000 square feet, according to PropertyShark.com, and is just east of Eighth Avenue.
L&L, led by principals David Levinson and Robert Lapidus, could use a little extra cash flow: It just went to contract to buy the Toy Building at 200 Fifth Avenue for $500 million.
The Cushman & Wakefield Fantastic Four of Richard Baxter, Scott Latham, Jon Caplan and Ron Cohen advised on this deal. The deal was reported in The New York Sun.
JOSEPH MOINIAN HAS CLOSED ON his purchase of 475 Fifth Avenue for $160 million. By the time two other Fifth Avenue deals close later this year, the developer will have purchased seven buildings on Fifth since 2004.
Mr. Moinian is in contract to buy 417 Fifth for $250 million and 245 Fifth for $190 million, as The Observer reported in February.
His first buy on Fifth was in 2004, for 530 Fifth Avenue, a 500,000-square-foot building that he bought for $210 million; and in April 2006, he bought three prewar buildings at 509, 535 and 545 Fifth Avenue, in a packaged portfolio, for $270 million.
It should be noted that—surprise!—the omnipresent Cushman & Wakefield investment-sales team of Richard Baxter, Scott Latham, Jon Caplan and Ron Cohen worked on the deals at 417, 245 and 475 Fifth Avenue.