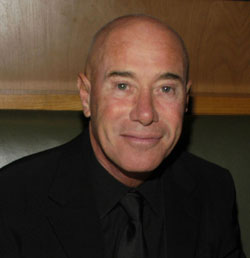 When well-tanned music mogul David Geffen paid $31.5 million in February 2006 for Governor Nelson Rockefeller's old duplex penthouse at 810 Fifth Avenue, the deal was New York's second-biggest co-op sale ever.
But fickle Mr. Geffen quickly shopped the 12-room apartment around, and, earlier this month, it was rumored to be selling for $34 million. Deeds filed in city records on Monday show that Mr. Geffen sold for a smidge more: The apartment went to alliterative Blackstone Group co-founder Pete Peterson for $37.5 million.
The Observer broke the story online that afternoon.
But despite the comforting $6 million that Mr. Geffen has added to his $4.6 billion fortune, his sale doesn't come close to threatening voracious media kingpin Rupert Murdoch's $44 million co-op record.
But there's an upside. As New York magazine pointed out when the deal was first rumored, the co-op building used to house Richard Nixon, Mr. Peterson's boss during his days as Commerce Secretary. Plus, the Blackstone boy is an old friend of the Rockefeller family: Nelson's little brother David preceded Mr. Peterson as chairman of the Council on Foreign Relations, and older brother John III was a pal, too.
So he'll fit in cozily.