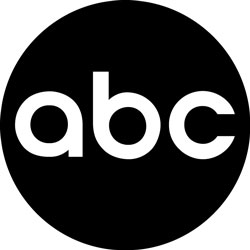 This afternoon ABC presents its 2007-2008 schedule to media and ad reps at Lincoln Center; to get things started this morning, the network released the lineup to press.
"We're heading into the new season with a strong lineup of returning shows that we've developed and nurtured over the past few years," ABC Entertainment President Stephen McPherson was quoted as saying in the release. "That solid foundation will help us launch an exciting development slate as we continue our forward momentum this fall. We're dedicated to working hard week after week to deliver the best stories and most memorable characters on TV."
Et cetera, et cetera.
The network is riding the No. 3 spot behind Fox and CBS in key demographic ratings, mourning the days when Lost was its lineup's gem. The show lost nearly half its live audience since its second season.
But they'll put the faith back into their women-friendly Thursday shows including Ugly Betty and Grey's Anatomy, and add seven new hour-long dramas and four new comedies to its schedule.
The much-buzzed about Grey's spinoff, Private Practice, will star Kate Walsh (redheaded Addison on the show) as the OB/GYN who escapes Seattle for Los Angeles to open her own private clinic.
After Ugly Betty and Grey's Anatomy, ABC is injecting some testosterone into their Thursday lineup with Big Shots, a new drama about four C.E.O. friends, including smokin' hot Dylan McDermott (The Practice), who wander through the corporate jungle, where the "[l]ines between boardroom and bedroom blur."
We're also looking forward to Six Feet Under's Peter Krause looking less morbid asa New York lawyer for a moneyed family in Dirty Sexy Money and Heroes executive producer Bryan Fuller's new drama about another supernatural character who can bring dead people back to life with his magic touch.
Here is the full press release (pdf).