First in a series
by MAX PIZARRO
PoliticsNJ.com
In the sea of Hudson County politics, all of those beleaguered sailors set adrift out there in the face of June 5th, Election Day, depending on their loyalties either fear or embrace the perfect storm, envisioned by that upstart pirate skipper Brian P. Stack.
Stack, the mayor of Union City and an Assemblyman, jumped out in front of the Hudson County Democratic Organization when he announced his intentions of supplanting Sen. Bernie Kenny, who later said formally he would retire.
Now Stack is favored to win the Democratic Primary in the 33rd District, which includes Union City, West New York, Weehawken, Hoboken, Guttenberg and part of Jersey City. He already has an ally in Weehawken Mayor Richard Turner. The candidate's also pumped money into the municipal re-election bids of the young Turks in Hoboken, who are restlessly jockeying for position to succeed Mayor David Roberts.
Stack plucked one of them up to run with him on his Legislative ticket, Assembly candidate (and Hoboken Councilman) Ruben Ramos, Jr., and gave a nod of approval in the direction of another, Hoboken Councilman Michael Russo. A few months ago the town was a reliable Hudson County Democratic Organization watering hole, what with Roberts and HCDO Chairman Bernie Kenny close friends and allies. But with Kenny out and Roberts weakened under the onslaught of young, hungry Hoboken Stackites, Stack is betting he can count on the waterfront.
Moreover, he's contending in the southern portion of the county, in the 31st district – which encompasses the larger portion of Jersey City and Bayonne – where his ally Assemblyman Louis Manzo hopes to bog down Sandra Bolden Cunningham, widow of Jersey City Mayor Glenn Cunningham in the state Senate race. That fight became more competitive this week as the establishment favorite, Cunningham, struggled to manage the presence in her campaign of a registered sex offender, and in the process emboldened Manzo with a vision of victory.
But just as Stack's revolutionaries don't control the tides, neither do they hold the platform of power that is the key to the county: Jersey City, the state's second largest urban center, and here the HCDO congealed onto one ticket former enemies Cunningham and Undersherrif L. Harvey Smith (a former Jersey City Councilman, running for Assembly) – each of whom can can draw constituencies from different parts of the city, with Hudson County Executive Thomas DeGise.
For all of the heightened exhilaration and agitation around the central and southern district senate races, the "perfect storm" won't happen unless Cunningham, Smith and DeGise all execute simultaneous belly-flops off the high dive and drag one another down.
And while in her first solo race Cunningham in particular has struggled over the course of the last week and induced outrage, Smith and DeGise have kept their heads down, which the opposing side has read as complicit silence, and a sign that the HCDO ticket is so fragile no one can say anything for fear of a complete freeze-out from any one of the other team members.
"I haven't said anything bad about anyone on the other ticket," says DeGise. "How can I say bad things about the people on my own ticket. That would be really dumb."
Now DeGise's opponents recall the primary election of 2003 when he received fewer votes in Jersey City than a Bayonne housewife. This time he's up against Stackite Noemi Velazquez, but along with money and incumbency advantages and the ability to draw voters connected to 2,800 county jobs that emanate from the center in Jersey City, the county executive enjoys a good reputation, an avuncular fair-handedness that keeps all of the disparate mayors at least within shouting distance of one another, and the aides in all of the daggers-drawn camps muttering expletives about nearly everyone – except DeGise.
"I learned a long time ago it's a lot easier to tell people 'no' rather than 'maybe'," says the county executive. "If you can't do it, you can't do it. They respect you more. When the mayors want something, I (anger them) sometimes, but I never embarrass anybody. I don't take it to the papers and say that someone's a jerk. If you have something to say, do it privately."
DeGise says prior to his current post, his eight years of experience as president of the Jersey City Council, where he had to ration his time and energy among the players in all of the city's six wards, gave him the foundation for handling the larger quilt of the whole county.
I'm a Jersey City guy," says the JC native, "but over the last four years I've learned to say the county over the city."
Although questions dog Smith and Cunningham especially about their ability to rise above the wars from the past, the old wounds have so far stayed hidden.
Pulling up to an event in Jersey City on Tuesday evening moments after Cunningham departed, Smith said, "We're getting criticized for not going to the same events. Everyone says, 'They're not together.' But that's because our strategy by and large is to campaign in different neighborhoods, where we can each generate our base support."
The HCDO figured early they had a perfect storm of their own planned. As Jersey City goes, so goes the county, or so it was once.
But not if Stack has his way.
Whatever else ails the Stack-shaken forces of the Hudson County Democratic Organization, their loosely federated candidates are praying the Jersey City base – the Cunningham name and DeGise in particular – can leverage "A" line votes against the Stack incursion. One irksome factor for DeGise is his name is number four on the line. So a voter has to travel down the column before being able to identify that presence, and that becomes a factor if the 31st District Legislative candidates – that meshing of old enemies – implode down the stretch.
In the first part of a PoliticsNJ.com series, here is a breakdown of some of the key characters in the ongoing drama of Hudson County, starting with two big Senate battles:
Brian P. Stack
33rd District State Senate candidate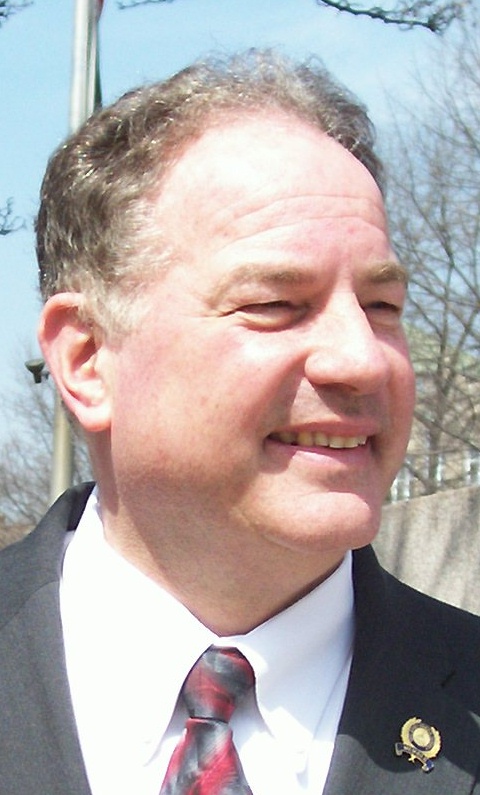 What's at Stake: A textbook example of a guy who was taken in by the machine, who realized early the only way to survive in Hudson County politics is to build your own machine as a leveraging force, the Union City mayor (and assemblyman) stands to become the most powerful elected official in Hudson County if he prevails against the Hudson County Democratic Organization.
What makes him tick: Stack is a poor man's strongman, who possesses one modern convenience that Jersey City Mayor Frank Hague lacked; a cell-phone.
Chief Liability: Even as he storms Hudson County, Stack has to look over his shoulder at U.S. Attorney Christopher Christie, who's bearing down on him with his Christmas Tree probe, and a Hudson County Democratic Organization determined to make him pay for his boss tactics.
Best quote of the campaign: Asked if he was related to the old Irish Republican Army revolutionary Austin Stack, the mayor of a city that contains the second largest Cuban population in the country replied bluntly, "Was he Hispanic?"
X Factor: Veteran public relations artiste Paul Swibinski and his corner are throwing a blitzkrieg of punches – the left hook to the liver (Stack's alleged acceptance of campaign dollars from a contractor dragging his heels on a school project), the right to the rib-cage (tape recordings of Stack promising financial favors to rivals if they would back away from their efforts to oppose him), the uppercut (charges that Stack gave a retroactive raise to his girlfriend). Meanwhile, the unflappable Stack just stands there with a rock jaw. But will Team Swinbinski connect to Stack's chin with two weeks remaining and finally drop him?
Conventional Wisdom: Acknowledging the government men laying siege to the Stack machine, Hudson County insiders hearken back to Union City Mayor (and State Senator) William Musto, who was led away in handcuffs on racketeering charges even as he won re-election in 1982. It's customary to describe the terrain of a front-runner as "safe, barring a bombshell." But in this case, striding through a mine field all the way up to Election day, Stack wins unsafely – and big – in District 33.
Silverio Vega
33rd District State Senate candidate
What's at stake: A Silverio "Sal" Vega victory in the 33rd District means the Hudson County Democratic Organization can keep the roughneck Stack at least partially in his cage.
What makes him tick: A proud Cuban-American, the West New York Mayor (and Assemblyman) Vega is all heart.
Liability: A proud Cuban-American, Vega is all heart. Yes, repetition intended. Vega's decision to block the Cuban Independence Parade could years from now in the annals of Hudson County history be cited as the reason he lost the election, but the truth is the biggest handicap for Vega all along has, of course, been Stack and the Stack machine. A freeholder with years of experience on that front, Vega came late to the game of state and municipal office, having been appointed to the mayoral and assembly posts he now holds just last year. He has shown fighting pluck as expected, but without the deep Rolodex of his rival he just doesn't have the traction or name recognition of… you guessed it: Stack!

X Factor: It was supposed to have been the Freedom Wagon, which Vega is driving around his opponent's turf in an effort to connect with "la gente." The trouble is the luxurious, gas-guzzling RV gives Vega the appearance of a bewildered mid-western tourist in search of the Turnpike on the back-roads of Union City, and hardly conveys Hudson County populism.
Best quote of the campaign: Asked about the "triple dipper factor," the fact that he has three government jobs stacked (there's a variation on that word again) on top of one another in his roles as school athletic director, mayor and assemblyman, Vega shot back, "My father worker in a factory, a restaurant, and sold jewelry on the side. He was a triple dipper, too. That's where I learned it."

Conventional Wisdom: The embattled star of an ongoing miniseries called "The Public Transgressions of Brian P. Stack," which is tanking in the ratings, Vega has two weeks to go of running around with desperation moves before Stack puts him down for the count on Election Day.
Louis Manzo
31st District State Senate candidate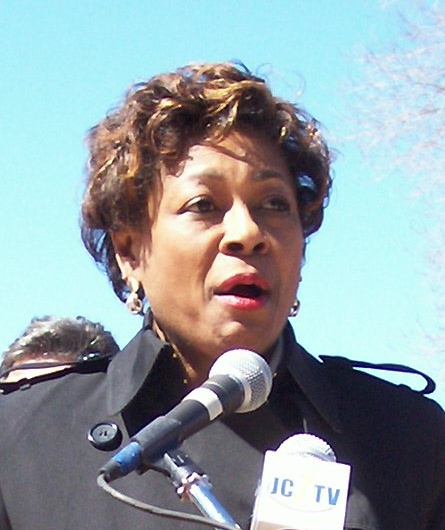 What's at stake: Viewed as a Kucinich-like longshot from the moment he stood beneath a statue of Honest Abe and quoted the Rev. Martin Luther King, Jr., Manzo winning in southern Hudson County would shift the balance of power away from the organization to a Stack-Manzo duopoly.
What makes him tick: His critics depict Manzo as a wild-man, but no one criticizes his surgeon-like dissection of public policy. Then there's another dimension to Manzo that makes him a difficult opponent. While some public policy nerds prefer a snifter of brandy and a pipe by the fireside, Manzo remains to the core a Jersey City scrapper and campaign fiend, who takes to constituent hands like a seal at a sushi bar.
Liability: The Stack-Manzo alliance professes public pride in being a Robin Hood-Little John outfit, which solemnly looks out for the little guy. But the candidates are also standing guard over lucrative contracts in Union City, which means fat city for Manzo, whose Metro Insurance receives an annual $200,000 check from the school district.
X Factor: The Cunningham campaign is waiting for a Howard Dean meltdown from Manzo.
Best quote of the campaign: On his plan to shift the funding source for schools away from property taxes, Manzo said, "You tax the top 1 % of income earners who are not paying their fair share by a long shot. That's where you get your money. It's a no-brainer."

Conventional Wisdom: Receiving the endorsement of popular Jersey City Councilman Steve Fulop on Wednesday bolstered Manzo's improbable march, but he still hasn't faced the wrath of Swibinski, who so far has treated the assemblyman as a gnat while focusing total attention on Stack. That could change if Manzo opponent Sandra Bolden Cunningham can't get out of damage control city, and if it does change and the campaigns amp up to all-out ugly mode, Manzo could find himself in a brawl. But he remains a longshot in the face of Cunningham, DeGise, and former Council President L. Harvey Smith.
Sandra Bolden Cunningham
31st District State Senate candidate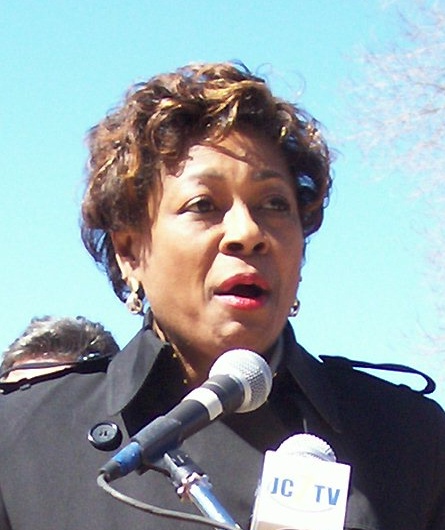 What's at stake: Ever since Lee J. Cobb yanked down his collar and showed the knife scar he had on his neck in "On the Waterfront," the wharf rats who replenish the coffers here have operated under the grim assumption that Hudson County is a man's game. To Cunningham's defenders, the old boys network of Hudson County needs a shake-up, and if her husband was the first African-American mayor of Jersey City, she will make history of her own by becoming the first woman senator to represent the district.
What makes her tick: If there are politicians who project all of the sweaty self-doubt of having to fulfill a master's edicts, Cunningham comes across conversely as a proud, dignified legacy-bearer, who answers to her husband's memory only. In many ways she's the anti-Hudson County candidate, unnerving to her critics who call her the ultimate diva. If the object is to go for the kneecaps here and act as though that's simply the way it's done, Cunningham is the master of projecting incredulous disgust over the whole business.
Liability: Cruising almost on auto pilot for weeks, the Cunningham campaign hit choppy weather with Randall Wallace, a convicted sex offender who served time for raping a 13-year old, and who collected signatures for the campaign. Wallace bowed out of campaign work this week, according to The Jersey Journal, but not before sending the Cunningham airbus into a nosedive.
X Factor: Cunningham received a sustained pounding in the local press for refusing to step up and debate Manzo. First she disapproved of the debate formats, and then said she simply wouldn't be able to stand in the same room with her opponent. But on Tuesday, facing a scrutiny-surge over the Wallace affair, she debated Manzo in a forum that will be televised this weekend. If she holds her own against the assemblyman, it could buck up the troops.
Best quote of the campaign: Responding to former Jersey City Mayor Gerald McCann's charge that she's so aloof from political campaigning he bets she doesn't even own a pair of tennis shoes, Cunningham blasted back: "Not only do I own a pair of tennis shoes, but I'm training to run the New York Marathon in November. It's 26 miles, and I don't think Gerry McCann is going to join me."

Conventional Wisdom: The Wallace connection has hurt the campaign, and infuriated those who believe Cunningham should have strongly denounced Wallace and admitted a mistake in initially keeping him on board. But the fast-striding Cunningham stopped long enough at least to debate Manzo this week, and with the big money backing from the organization, the name of a beloved late mayor who enjoyed overwhelming support, and at least two former big name enemies conspicuously on her side, she can pull numbers in Jersey City, and remains the favorite.