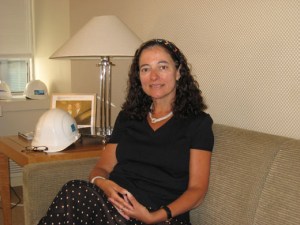 The New York State Housing Finance Agency committed the last of its 2007 tax-exempt bonds in March. Now, the agency overseeing the city's share of cheap housing loans expects to run dry in the next few weeks, potentially stalling the financing of affordable housing until new revenue sources are found.
The situation has led both the state and the city, along with real-estate developers, to lobby the New York Congressional delegation to increase the state's bonding authority. The proposals have yet to be introduced as bills in Washington, however, because Congress this year committed to "pay as you go" rules that force any new expenditure in the federal budget to be offset by a reduction in spending.
Emily Youssouf, president of the New York City Housing Development Corporation, told The Observer that the agency would allocate the last of its available 2007 tax-exempt bonds at its June 13 board meeting.
In previous years, in order to provide the cheap financing that affordable-housing developers need, the city was able to draw down additional bonding authority, or volume cap, from Albany; but Ms. Youssouf hasn't been told whether she'll be able to do that again this year.
"A lot of it has to do with more and more demand for affordable housing," Ms. Youssouf said. "Add to that the issue that the cost of construction is also increasing, and you have extreme pressure on the volume cap."
The federal tax code permits government agencies to authorize a certain amount of tax-exempt bonds yearly, depending on the state's population, for public purposes such as building affordable housing. The bonds, which are then privately issued, can save developers 1 to 1.65 percentage points a year in interest, which, along with other incentives, provide enough of a margin to make affordable housing financially attractive.
The state and city housing-finance agencies typically each receive about $280 million a year upfront in bonding authority. The state was overwhelmed at the beginning of 2007 with applications that quickly ate up its volume cap, largely because recent rezonings of Hudson Yards and Chelsea encourage market-rate developers to designate a fifth of their units as affordable housing.
New York City developers can apply to either the state or the city finance agencies for bonds, though typically the city only assists developments where at least 50 percent of a building's units go toward low- or middle-income families.
Ms. Youssouf and state Housing Finance Agency president and chief executive Priscilla Almodovar have been meeting with elected officials to enlist their support for two proposals that would increase New York State's volume cap, on the assumption that the bond shortage will pose a chronic problem for years to come. One proposal would permit the state and the city to "recycle" bonding capacity as bonds are retired.