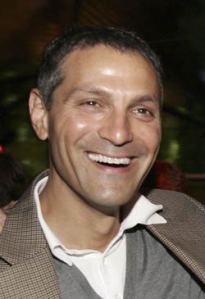 When Richard Abate arrived at work on Feb. 9, he had a lot on his mind. For the past decade, the 40-year-old book agent had worked at the International Creative Management (ICM) agency, representing a long list of authors from James Swanson to Dale Peck to Jon Katz.
But recently Mr. Abate had become disenchanted with his job, which was set to expire at the end of 2007. A few weeks earlier, his bosses had offered to extend his contract for three more years. After mulling it over, Mr. Abate decided to reject their offer.
Now it was time to break the bad news.
Not long after arriving at the World Wide Plaza building on Eighth Avenue, Mr. Abate approached Esther Newberg, his longtime mentor and the head of ICM's book division, and told her his final decision.
But what would he do next?
Mr. Abate said that he was hoping, at some point, to go to work for Endeavor, a rival talent agency that, like ICM, was based in Hollywood. Unlike ICM, however, Endeavor didn't have an East coast literary division. At least, not yet.
Later that afternoon, he reported for work at Endeavor, to open up the first books division under super-agent (and Entourage inspiration) Ari Emanuel.
PUBLSHING FOLK—FROM AGENTS TO EDITORS to publicists—frequently seem to jump from house to house, firm to firm, without too much fanfare or consequence. But Mr. Abate's departure from ICM was something different. Despite the fact that they have New York offices, ICM, like Endeavor, is fundamentally a Hollywood agency, and operates by Hollywood rules. Meaning: Leaving one for the other was seen as a cataclysmic betrayal. Accordingly, when he left ICM, the agency sued Mr. Abate, who managed to take 48 of his 50 clients with him to his new job.
As it happens, defecting from ICM is a time-honored tradition at Endeavor, which was formed, in fact, in 1995, when Ari Emanuel and several other agents walked away from ICM.