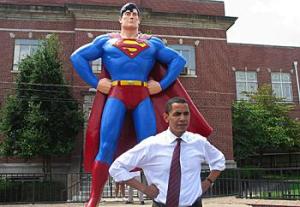 Barack Obama's finance team includes a Democrat who worked on a "partial privitization" plan for social security.
"I think you are at the wrong party," Bill Clinton reportedly told former Republican state Senator Nick Spano at last night's fund-raiser for Hillary Clinton.
Chuck Schumer wants to break up the homeland security department.
Mitt Romney's wife, like Rudy Giuliani, donated to Planned Parenthood.
Councilman Al Vann thinks it would be okay to rename streets after Sonny Carson and Adolf Hitler.
Paul Francis said that the comptroller's assertion that the state budget will cost $2.9 billion more than publicly acknowledged is "misleading and inaccurate."
You can check out 2008 school budgets here.
The Assembly minority leader is planning an appreciation picnic for reporters.
Bethany Foster of the Brennan Center wonders why the state legislature is so big.
The Attorney General in Virginia wants Bloomberg to stop doing undercover gun buys in his state.
Joe Lieberman consultant Dan Gerstein says he's not a neo-con.
Michael Calderone examines the short-lived 50 cent strategy of the New York Post.
Jacob Gershman wonders if Malcolm Smith could be the victim of a coup.
Here's how Rudy Giuliani may have snagged 52 delegates from New Jersey and saved his campaign millions of bucks.
And pictured above is Barack Obama.