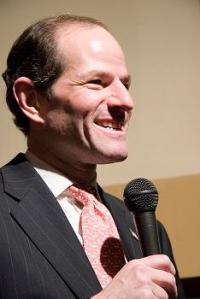 Ben has some mail from Michelle Obama.
Liz notes the changing allegiances at NARAL Pro-Choice NY.
Eliot Spitzer is calling for a five-way meeting of leaders tomorrow in Albany.
Rudy Giuliani has a valuable Yankees ring.
Sewell Chan has lots of detail from the debate between Al Sharpton and Christopher Hitchens.
At a press conference tomorrow, a state Senator in New Jersey will play audio tapes of an alleged act of bribery committed by his opponent.
Bill Clinton has crossword clues.
And pictured above is the guy who has a job that Mike Bloomberg doesn't want.